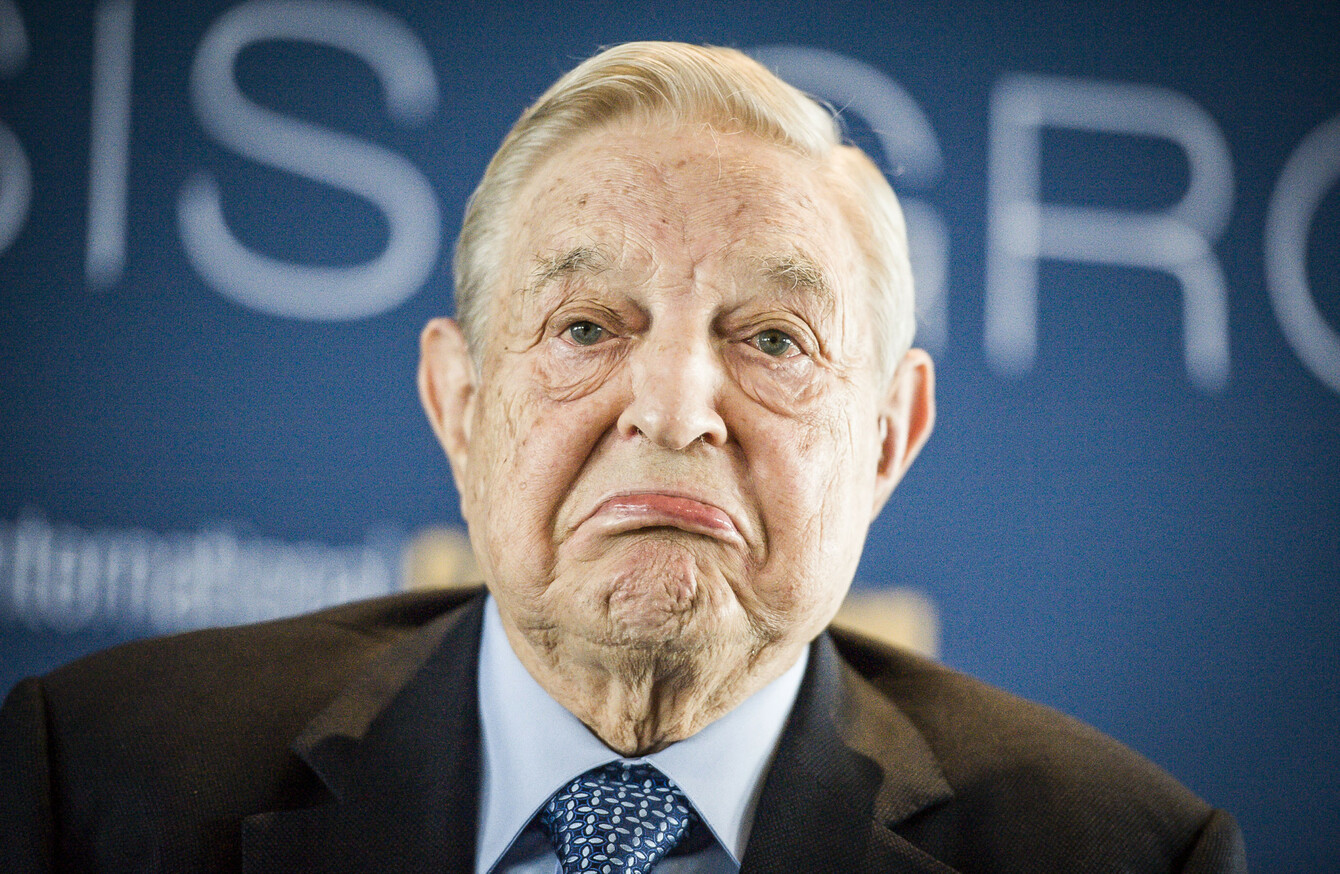 US billionaire philanthropist George Soros.
Image: WIKTOR DABKOWSKI/PA
US billionaire philanthropist George Soros.
Image: WIKTOR DABKOWSKI/PA
THE STANDARDS IN Public Office Commission (SIPO) has explained why it ordered Amnesty International to return a donation made by billionaire George Soros for its My Body My Rights campaign.
Sipo said current legislation governing donations to political groups forces those who receive donations over €100 to register as a third-party. The Electoral Act also bans foreign donations from an individual other than an Irish citizen who resides outside the island of Ireland – meaning Soros' €137,000 donation did not meet the criteria for an acceptable donation.
The law also states that a "donation from a body corporate or unincorporated body of persons which does not keep an office in the island of Ireland from which one or more of its principal activities is directed" is also prohibited.
The ban has seen both sides of the abortion debate to agree on one thing – that the rules ought to be changed.
Yesterday, Colm O'Gorman, chief executive of Amnesty International said he wanted the laws changed.
He told the Today with Sean O'Rourke show on RTÉ: "We will consider every opportunity to challenge this decision. I have repeatedly made it clear that we will challenge this. We gave complete details to Sipo about the purpose for which we received this. We responded in detail and clarified the amount and what we were going to do."
David Quinn of the conservative Iona Institute agreed with O'Gorman and added: ""I will join Colm in campaigning to change the Electoral Act, I am happy to see the Electoral Act changed, but, in the meantime, you've got to obey it and not hold yourself above it and there also there can't be double standards in how organisations are treated as to how they go about trying to raise money."
A spokesperson for Sipo explained that the purpose of these bans is to protect against interference by foreign individuals in Ireland's domestic political processes, including elections and referendums.
Prohibited donations must be refused or returned.
#Open journalism No news is bad news Support The Journal

Your contributions will help us continue to deliver the stories that are important to you

Support us now
Last year, Sipo received information that several Irish organisations had received donations from a foreign donor. At the time, it made inquiries and received assurances from the recipients that the donations were not for political purposes.
The commission's spokesperson explained that it received information that the donations were for political purposes.
"The commission sought and received written confirmation from the donor that the funding was for explicitly political purposes. As it is the intent of the donor that determines whether a donation is a political donation, the funding very clearly fell within the Act's prohibitions. The Commission has issued directives to the recipients to return the prohibited donations. "