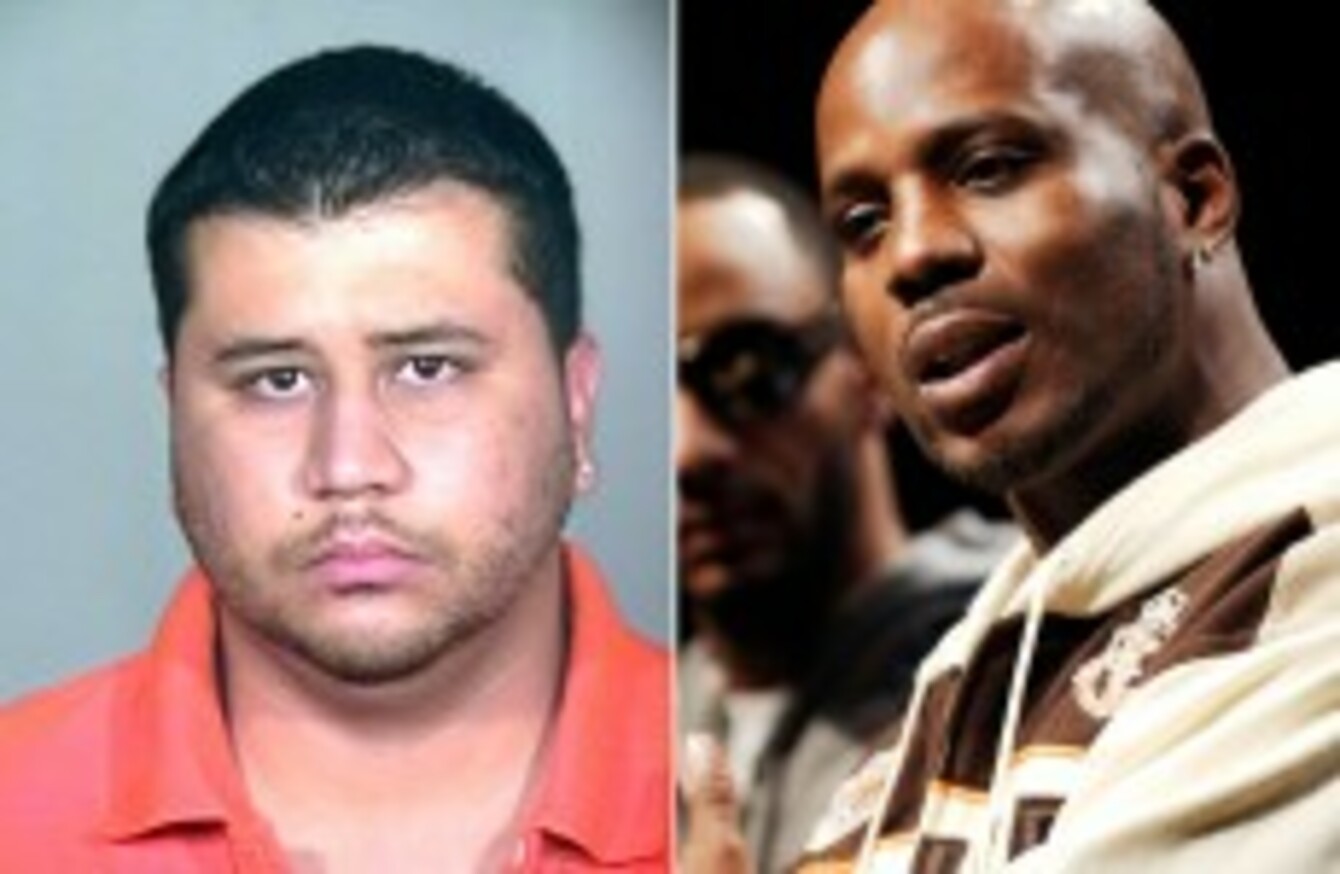 Image: PA Photo
Image: PA Photo
VETERAN RAPPER DMX is about to lose his mind (up in here, up in here).
The rapper has been selected from around 15,000 applicants to fight George Zimmerman, the man who was last year found not guilty of murdering unarmed teen Trayvon Martin.
Zimmerman and Celebrity Boxing promoter Damon Feldman had been trolling for an opponent for Zimmerman, with 8,000 people applying within an hour.
A final pool of 15,000 applicants turned up one challenger, the 43-year-old rapper was selected. And he doesn't seem keen on embraced Queensbury Rules.
""I am going to beat the living f**k out him," DMX told US celebrity site TMZ.
I am breaking every rule in boxing to make sure I f**k him right up.
DMX then said he would urinate on Zimmerman.
Zimmerman says he has been training for the last few months for the three-round fight.
The details of the fight will be announced next Wednesday.