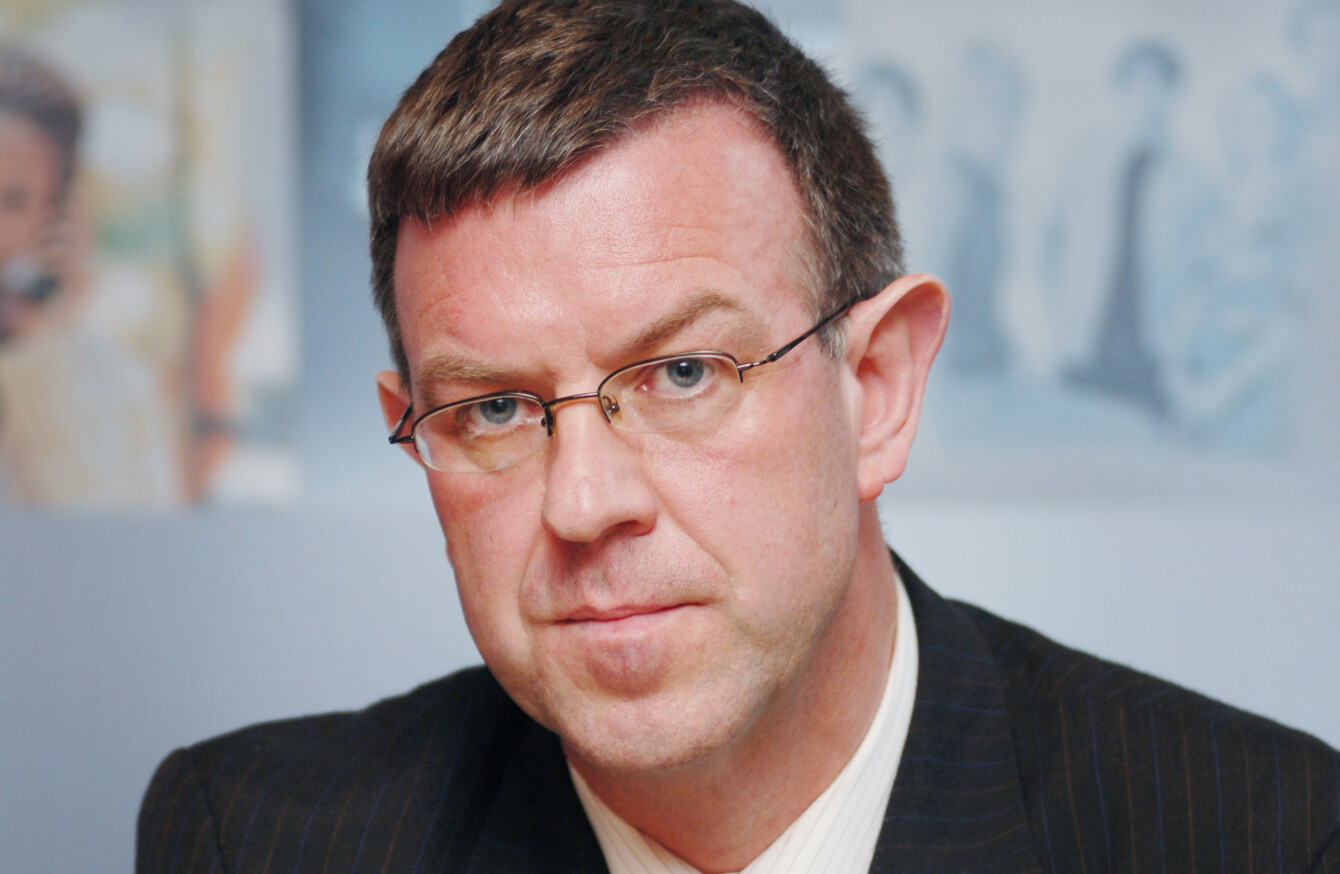 Image: Sasko Lazarov/Rollingnews.ie
Image: Sasko Lazarov/Rollingnews.ie
THE FINANCIAL SERVICES Ombudsman has criticised banks which overcharged people on their mortgages and accused them of being more concerned about their profit line than the best interests of their customers.
In an interview with TheJournal.ie, Ger Deering said he can understand the upset and frustration felt by those affected by the scandal, which saw thousands of customers charged higher rates of interest by than they should have been.
It is expected that the Central Bank's examination of the issue will find as many as 15,000 people were affected.
"This is life changing for some people. It has very serious implications. I think some people may have made personal decisions; it goes from the extreme of people losing their homes, but there are also people who managed somehow to keep the payments up – but at what cost? There would have been other major sacrifices that people would have had to make," Deering said.
'A turning point'
Before the scandal came to light, Deering's office had received a number of individual complaints from members of the public that were connected to it. It was, in fact, a court case taken by Permanent TSB appealing the ombudsman's decision on four of these complaints that brought it to the attention of the Central Bank.
"I think the High Court case was a turning point where people began to realise, yeah there are others out there with the same problem these people had and the Central Bank got involved at that stage after that High Court case," he said.
The High Court sided with the ombudsman's office, and though the bank lodged an appeal in the Supreme Court, it withdrew it in 2015 and set up a redress scheme for the almost 1,400 of its customers it identified as being impacted by this same issue.
Deering decided to conduct a review of the complaints his office had handled in relation to tracker mortgages, which he provided to the Central Bank.
"You're looking at all these individual cases and it's only when you join it all up that you can get some sort of a picture," he said.
'Their profit line'
When asked how he thought this mass overcharging happened, he said banks did not act in the best interests of their customers.
"I think clearly in this people – and when I talk about people I'm talking about banks – acted in the best interest of their profit line or their losses, reducing their losses or whatever," he said.
I can't say, I've no evidence to say it was a concerted effort, but certainly there was an attempt to maximise profits or reduce losses, whatever way you want to look at it, by getting the maximum out of people. And it's unacceptable behaviour and it certainly is outside of the CPC [Consumer Protection Code] where they're expected to act in the best interest of their customers.
"I can't really speculate, but somebody knew what they were doing, I mean there were decisions taken on these matters. I don't know what level they were taken on but certainly on a file by file basis you can see these decisions were taken," Deering added.
 A number of customers who have been affected by the scandal have spoken in recent months about their frustration at how their bank is treating them. Many feel there has been an unnecessary delay in getting information about how much the bank owes them. Deering said it is a "complex issue and there is not a 'one size fits all'".
"I can see from the work that we would do on an individual file, if that has to be replicated in terms of thousands, I can see how it is taking time. That's not to justify it, but I would rather see it being done in a way that nobody would be missed on this occasion than in a way that maybe is quick," he said.
I agree that this is a hardship – there's no doubt this is a hardship for people and the longer it goes on the more hardship it will cause. We would be anxious to see it completed as quickly as possible. That would allow us to move on as well in dealing with the complaints we have here.
The office of the Financial Services Ombudsman currently has around 450 complaints regarding tracker mortgages, with most of these on hold pending the outcome of the Central Bank's examination of the scandal.
Deering said he has been closely cooperating with the Central Bank on the issue and described it as "quite determined". In response to a recent query from TD Michael McGrath on the issue, the bank said it continues to challenge lenders to ensure the review phase is completed as quickly as possible.
"Lenders are currently at varying stages of their reviews and we continue to challenge them to ensure that deadlines for completion are met," it said.
#Open journalism No news is bad news Support The Journal

Your contributions will help us continue to deliver the stories that are important to you

Support us now
'Absolutely struggling'
In April this year, TheJournal.ie highlighted the case of Kerryman Ray Flavin, who was told by Bank of Ireland that it had been overcharging him on his mortgage repayments. At the time, the bank was attempting to repossess his home and this case is still before the courts.
The ombudsman said he believes banks need to look at cases before the courts if the customers they are pursuing are affected by the scandal.
"Certainly, if the tracker issue has contributed or the bank has contributed in any way to the person being in arrears they would certainly want to consider the situation before taking any legal action or indeed progressing legal action," he said.
Deering said his office has seen firsthand that many people in this country are "absolutely struggling, in huge difficulty" with debt.
I think there's a significant number of people who got themselves, unfortunately, into serious difficulty. I don't blame people, in the sense that houses were that price, there's a huge home ownership culture in Ireland and it seemed like the right thing to do. Certainly in my lifetime houses only ever went up, nobody ever saw that this crash – well I won't say nobody, but – people felt 'I have to get on now, I have to get on the property ladder now' so I think there was that drive that caused people to do it. We see a lot of hardship in here, we see a lot of people who have serious difficulty and genuine difficulty in trying to pay their loans and their mortgages.
Though he expressed concern at rising property prices, he said he hoped stricter rules on lending could help prevent further hardship in the future.
"I think there are a lot more measures and control in place now. I don't think people will be able to get loans as easily – I hope people won't be able to get loans as easily as they were given back at the height of the Celtic Tiger. I don't see that. I think people are actually finding it difficult so the prices are increasing despite the fact that people are finding it difficult to get mortgages," he said.
"I hope that the same level of debt difficulty isn't going to happen again, but I do think there are measures there now that weren't there before that are likely to help to guard against it."
If you have been affected by the tracker mortgage scandal, we want to hear your story. Get in touch by sending a message to trackermortgage@thejournal.ie.