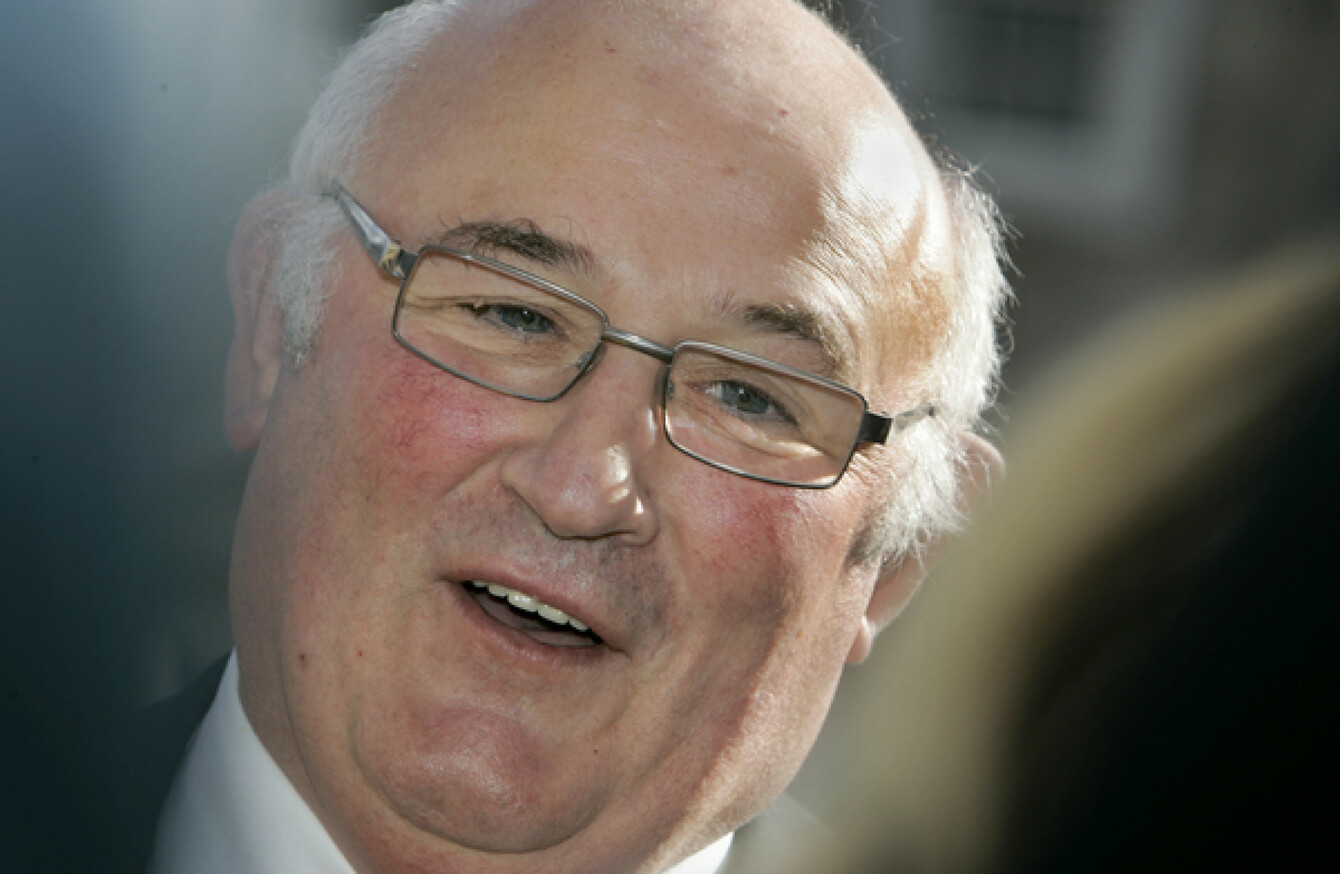 Senator Gerard Caraughwell.
Image: Mark Stedman/Photocall Ireland
Senator Gerard Caraughwell.
Image: Mark Stedman/Photocall Ireland
AN INDEPENDENT SENATOR who wishes to run for the presidency has called on the four largest parties to state whether they will field candidates to compete with Michael D Higgins.
An election is due to be held in October but if no candidates are put forward President Higgins will be re-elected without a contest, if he decides he wants another seven-year stint in Áras an Uachtaráin.
During the 2011 presidential election Higgins repeatedly stated that he would only stand for one term but since taking office he has refused to rule out the possibility of running again.
Senator Gerard Craughwell has written to the leaders of Fine Gael, Fianna Fáil, Sinn Féin and the Labour Party to ask them to state if they intend to stand a candidate.
The senator, who was first elected to the Seanad in 2014, said the parties need to declare their intentions so candidates can get to work on planning their election efforts.
"It's all well and dandy for the President to choose his own time but people who want to compete need time to organise their campaigns," he told TheJournal.ie.
The former teaching union boss also dismissed the idea, floated in political circles, that he is being used as a "stalking horse" to ensure there is a contest.
"I don't do stalking horses," he said. "Once I decided to run it was no longer a token gesture. I intend to fight right to the end."
People who wish to run for president can secure a nomination through various methods. They can:
Get the backing of four local authorities
Gather signatures from 20 members of the Oireachtas (TDs and Senators)
The incumbent can nominate themselves
Senator Craughwell is contacting his fellow Oireachtas members to seek the nomination.
In his letter to the largest parties the Senator urged them to consider a citizen who turned 18-years-old just after President Higgins was elected.
If the president secures a second term without the country going to the polls that citizen will not get to cast a ballot in a presidential election until he or she is 32 years of age. Craughwell labelled this potential outcome "undemocratic".
In late December Fianna Fáil leader Micheál Martin told TheJournal.ie that the party have not considered a candidate.
I have been very reluctant to comment on the presidential election too early out because I actually do believe, in an old-fashioned way, that the dignity of the office allows the incumbent to conduct their duties in that space.
Mary Lou McDonald of Sinn Féin previously said that there should be an election while Fine Gael leader Leo Varadkar said the party would wait until the president has revealed what he intends to do.
"I fully understand that the current incumbent is not obliged to state his intentions on a second term within any specific timeframe. However, the time of his choosing may be too late for any hopeful to mount a reasonable challenge," Craughwell's letter states.
"Ten months is a very short time when it comes to mounting a challenge for any political office. It is not my intention to pressurise the incumbent into making his intentions on a second term clear. I fully respect his right to choose his own time.
"Challengers must be given time to mount their campaign and state their case. This is the right thing to do, and it's the democratic thing to facilitate it."
- With reporting by Christina Finn