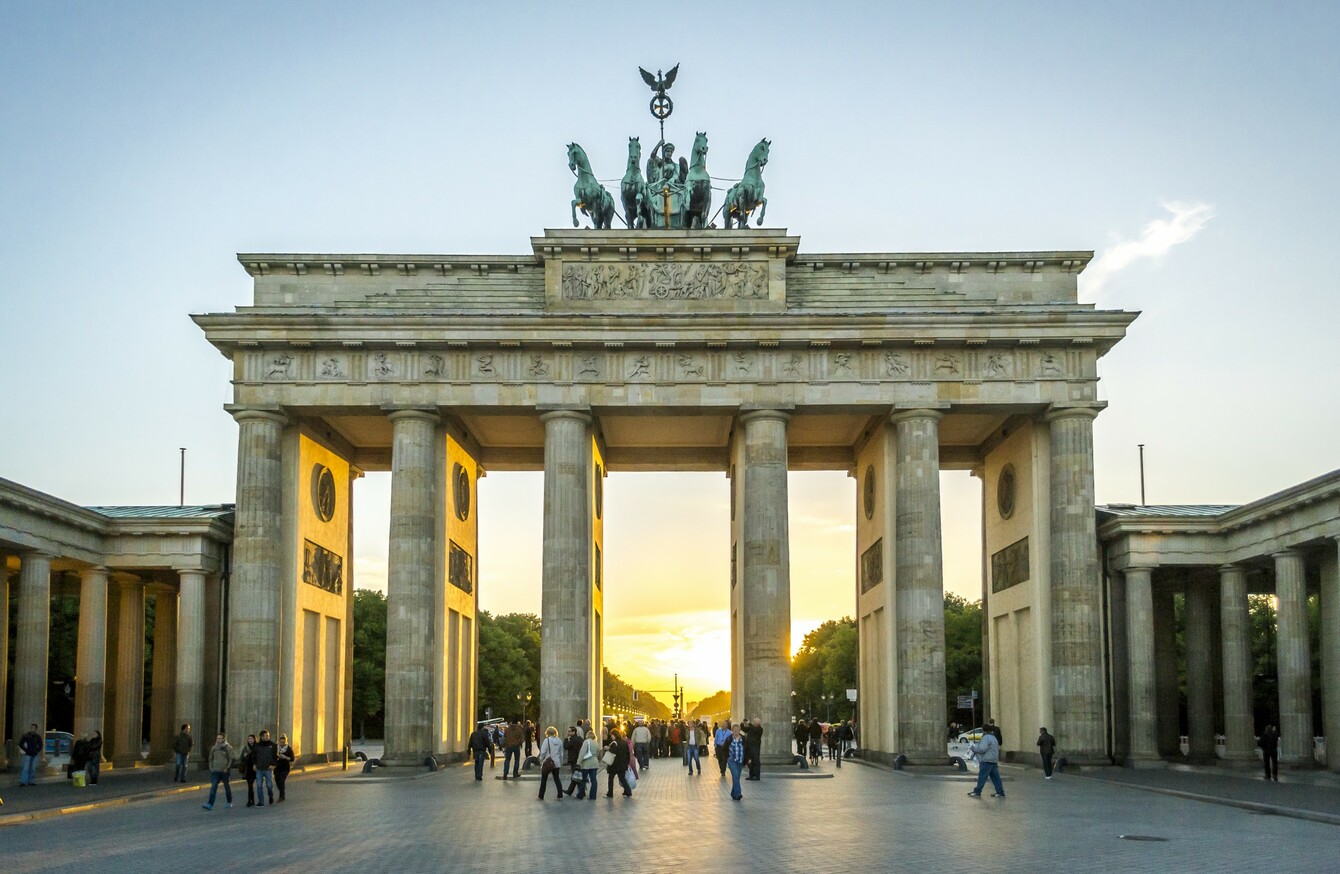 The Brandenburg Gate in Berlin.
Image: Shutterstock
The Brandenburg Gate in Berlin.
Image: Shutterstock
A GERMAN COURT today convicted a reality TV star of falsely accusing two men of rape, capping a case that spurred a national campaign for tougher laws against sex crimes.
Gina-Lisa Lohfink, 29, was fined €20,000 by the court, after it found that she had wrongfully accused a footballer and a Berlin club employee of sexual assault in 2012.
"The court is convinced that these allegations are untrue," said judge Antje Ebner.
Prosecutor Corina Goegge had accused the star of inventing the rape charges as well as "consciously misleading investigators".
In a video that has been widely circulated online, Lohfink could be heard saying "no" and "stop" during the intercourse.
The crux of the case was whether she was objecting to sex or being filmed.
Activists said the case illustrated a too strict definition of rape in German penal law, which frames it as sexual consent obtained through violence or physical coercion or when the victim is incapacitated.
In July, the German parliament passed a landmark "no means no" rape law that explicitly covers cases in which a victim withheld consent but did not physically fight back.
Filming
It brings what critics call woefully lax legislation into line with that of many other developed countries.
Lohfink is a former competitor on reality TV show Germany's Next Top Model.
Prosecutor Corinna Goegge said: "Ms Lohfink was not a victim of a sexual offence. She lied and deliberately misled investigators."
The court found that the sex was consensual – and that Lohfink was saying "no" to filming of the sex. Lohfink insists she was raped.
"I'm not here to become famous," she told the court in her final testimony, Tagesspiegel reported. "I didn't want the sex, nor the filming."
After the verdict was read out, she cried, "I don't need to put myself through this" before storming from the courtroom.
Lohfink's defence lawyer described the verdict as "a scandal". Burkhard Benecken said he would discuss with her whether she had the strength for an appeal.
He was now concerned for all women who wanted to report a rape, he said.
One of the two men involved in the case pleaded guilty to a charge related to distributing videos showing the sex act.
Tabloid Bild reported the case as "a bitter setback" for Lohfink, and said the court's verdict was greeted with boos from the public gallery.
Die Zeit, another news outlet, said the case showed "how disrespectfully we treat people, when it comes to the accusation of rape". The case will stigmatise all parties in the long run, the paper said.