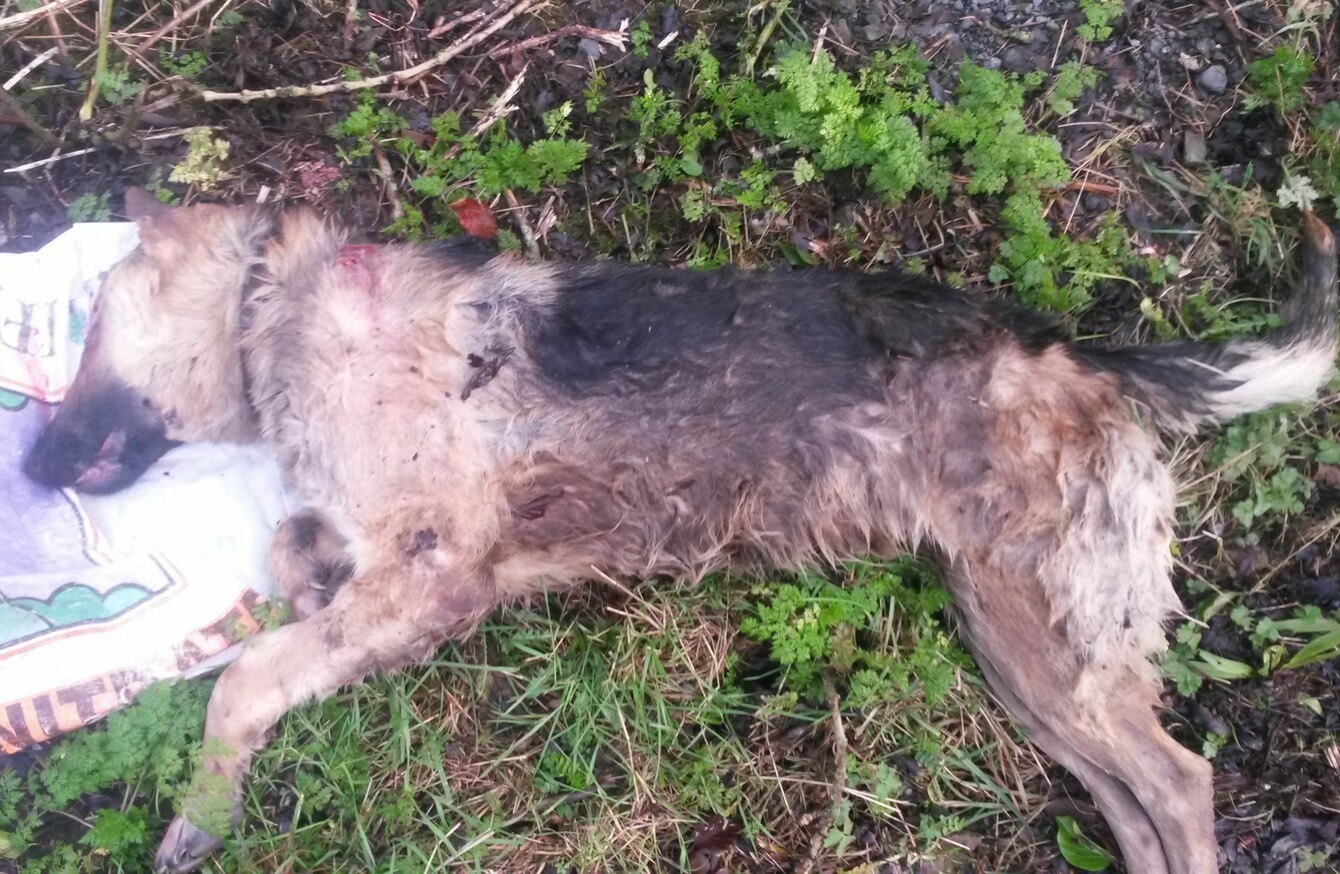 Image: ISPCA
Image: ISPCA
WARNING: This post contains images some readers may find distressing.
THE IRISH SOCIETY for the prevention of cruelty to animals is appealing for information after the body of a German Shepherd was found dumped in a plastic bag in a ditch in Co Meath.
A member of the public made the discovery while out walking on a quiet road off the R164 between Moynalty and Kingscourt.
Meath county dog warden Alan Nolan attended the scene and contacted the ISPCA.
The dog was a female and two years old.
ISPCA Inspector Elaine Whyte said:
She was in good condition prior to death and was wearing a black collar but there was no ID tag or microchip. She had been shot twice, both at close range.
If anyone has information about the incident they are asked to contact the ISPCA's national animal cruelty helpline in confidence on 1890 515 515 or via its website.
The Animal Rights Action Network (Aran) is offering a €3,000 reward for information.
The discovery comes less than two months after the carcasses of five dogs and a goat were found dumped in bags 35 kilometres away in Killalon, Co Meath.