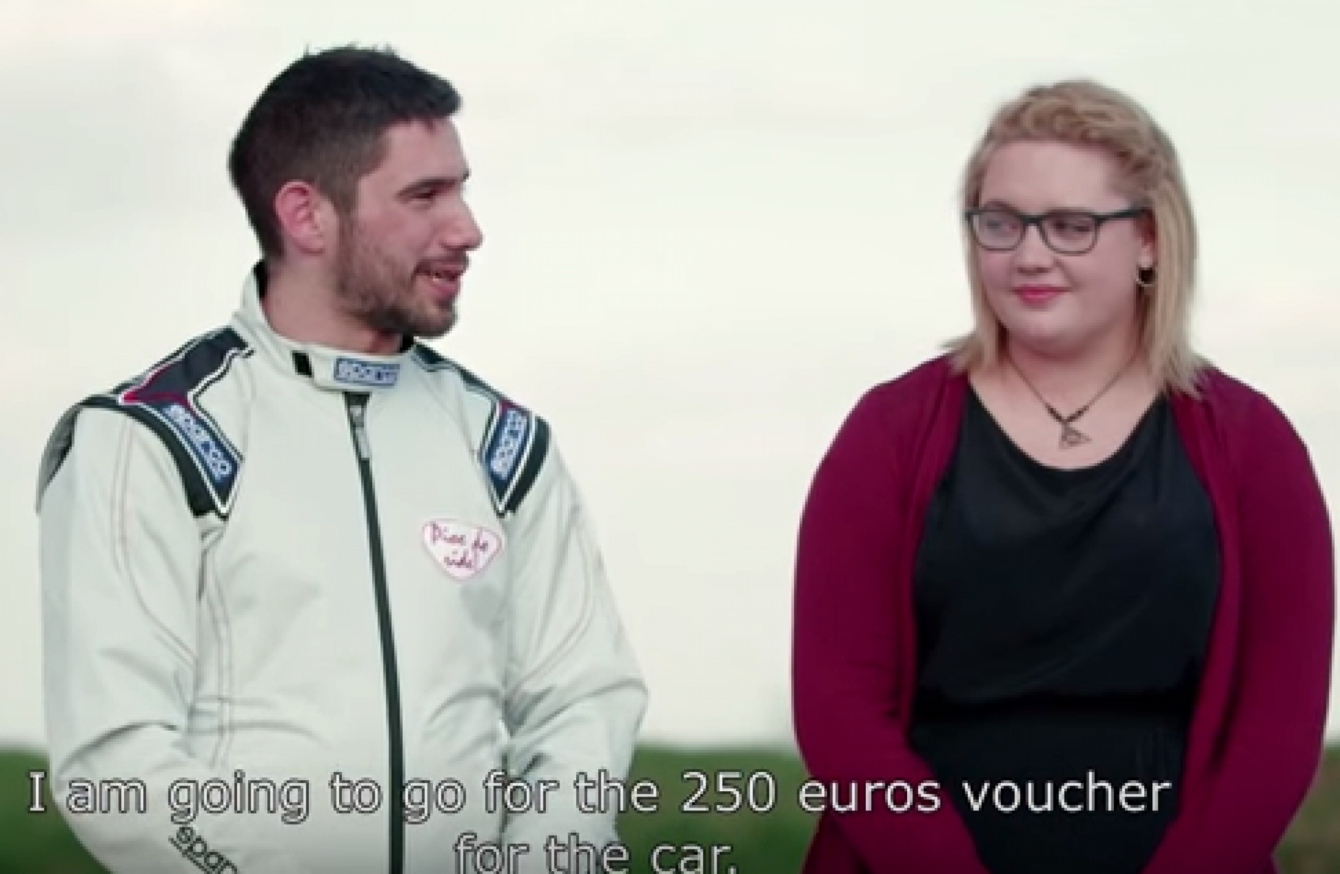 "I'm going to go for the €250 voucher for the car"
"I'm going to go for the €250 voucher for the car"
IN A MOVE that is sure to bring the two countries closer together than Michael Fassbender, Germany is about to get its own version of an Irish-language dating programme.
Pioc Do Ride (Pick Your Ride), if you haven't seen it, plays out as a sort of real-life version of the Rubberbandits' track 'Horse Outside'.
A single guy or girl are allowed to examine the cars of three potential suitors to get an insight into their personalities and then chose one of them to date.
Once the single contestants looks through the cars and chooses who they want to date, the tables are turned, and the car owner gets to choose between the potential date and a €250 voucher to have their car serviced.
This setup led to this clip which went viral earlier this year:
Source: Pioc do Ride/YouTube
The programme has been picked up by Scandinavian sales agent Nordic World. It will be producing it for broadcast in Germany – the largest TV market in Europe.
The Irish version of the programme went out as a 13-part series starting in September.
The original show had been produced by Dublin-based El Zorrero Films.
Speaking about the programme, Ann Christin Siljan from Nordic World said:
I'm delighted to represent Pick Your Ride. It's an exciting dating format that appeals to young audiences in a fresh and contemporary way.