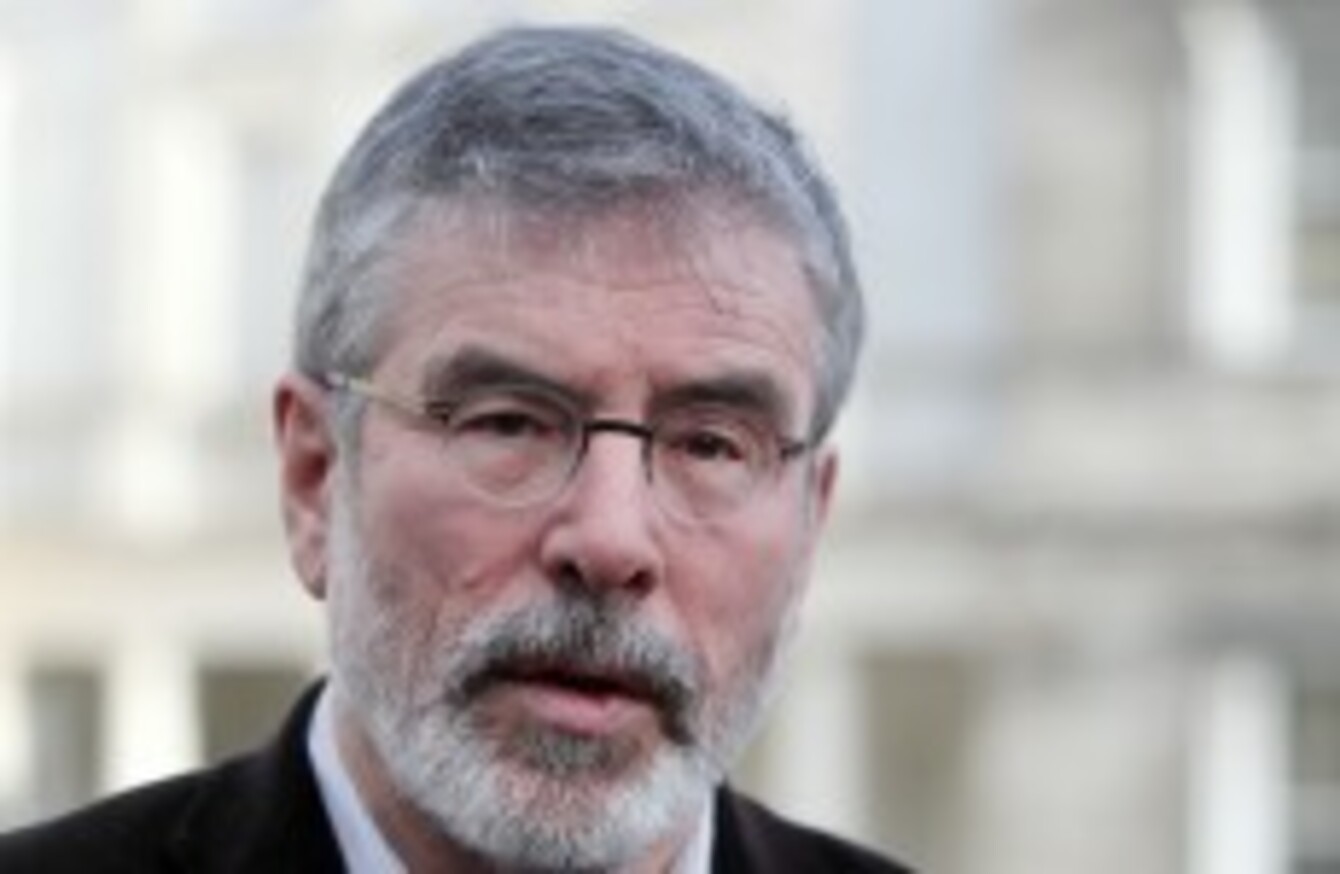 Sinn Féin President Gerry Adams TD (file photo)
Image: Sam Boal/Photocall Ireland
Sinn Féin President Gerry Adams TD (file photo)
Image: Sam Boal/Photocall Ireland
SINN FÉIN PRESIDENT Gerry Adams has said he may have more apologies to make due to Ireland's "uncharted course".
Responding to questions on Newstalk Breakfast this morning, Adams said that the move away from conflict in Northern Ireland could result in a lot of apologies needing to be made.
An awful lot of us might have to say we're sorry for a whole lot of things as a consequence of the conflict.
Referring to his recent apology to the family of Detective Garda Jerry McCabe, and the response from Fianna Fáil spokesperson on justice and equality Niall Collins that it had made him "sick", Adams said that any future apologies would need to be above party politics.
IRA membership
On what he would need to apologise for, as someone who has always claimed non-membership of the IRA, Adams said:
I am a republican leader. I never distanced myself from the IRA. I never will distance myself from the IRA. The job of leadership is to try to use that position to change the political conditions in which people live.
There are thousands of minutes of our time wasted on this question [about his IRA membership]. I don't distance myself from the IRA. I'm critical of the IRA. The IRA have left the stage.
He said that the "uncharted course" that had resulted from the end of the troubles in Northern Ireland had led to him being prepared to "face up to my leadership responsibilities".
In the course of that, all of us have to come up the plate and apologise and I'm prepared to do it. I can't be any more definitive on it than that.