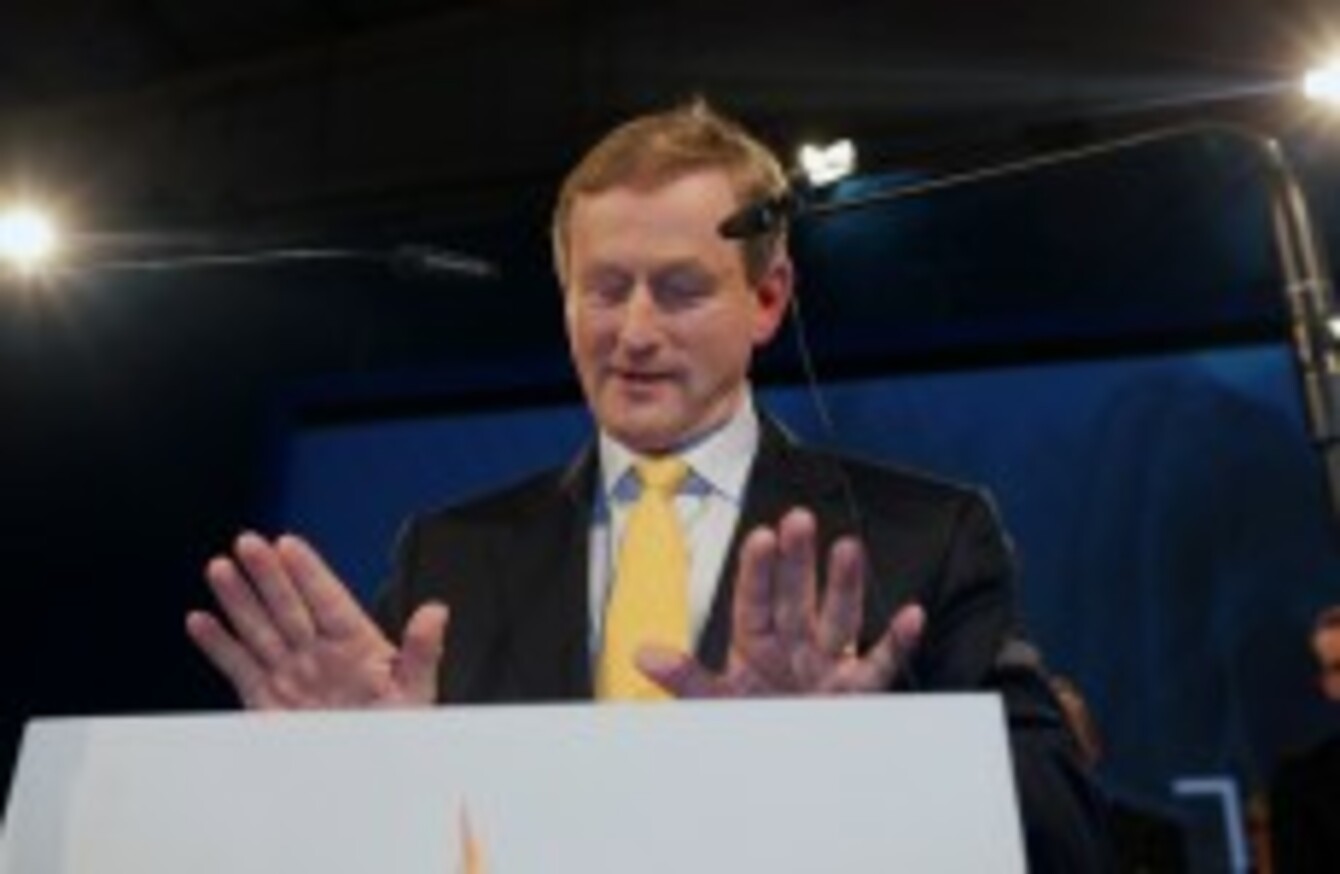 Enda Kenny (File photo)
Image: Laura Hutton/Photocall Ireland
Enda Kenny (File photo)
Image: Laura Hutton/Photocall Ireland
ENDA KENNY HAS said that parties in the south have no connection to the arrest of Sinn Féin leader Gerry Adams over the murder of Jean McConville.
The Taoiseach has been one of a number of politicians reacting to the arrest of Adams today and was responding to claims from Sinn Féin deputy leader Mary Lou McDonald that there is political motivation behind the arrest ahead of the elections on 23 May.
Kenny said that the most important thing is that the widowed mother-of-10 was murdered and her body not found until 2003.
He insisted: "The parties in the South have absolutely no connection with this at all."
The Fine Gael leader said he hoped that Adams would answer questions "in the best way he can".
"This is still a live murder case, this is still a live investigation and all I can say is that I hope that the president of Sinn Féin, Deputy Adams, answers in the best way he can, to the full extent that he can questions that are being asked about a live murder investigation by the PSNI. She was murdered and her murder has not been solved."
Fianna Fáil's Niall Collins said that by its actions Sinn Féin is seeking to politicise the issue and said that McDonald should withdraw her comments.
"Her comments are also completely insensitive to the memory of Jean McConville, whose family have already suffered enough and whose son has welcomed the arrest.  She should withdraw them at the earliest possible opportunity," he said.
Collins said that there was a double standard in Sinn Féin being critical of An Garda Siochana in this jurisdiction but criticising the PSNI for "doing their job in the North".
She said that McDonald's comments are "serving as a distraction" and "smack of the Sinn Féin of old".
On Twitter, the Fine Gael chairman Charlie Flanagan, a vocal critic of Sinn Féin's past, said that the party's criticism of the PSNI is "deeply ironic".
Another Fine Gael TD, Alan Farrell, said that the party is "trying to have it both ways".