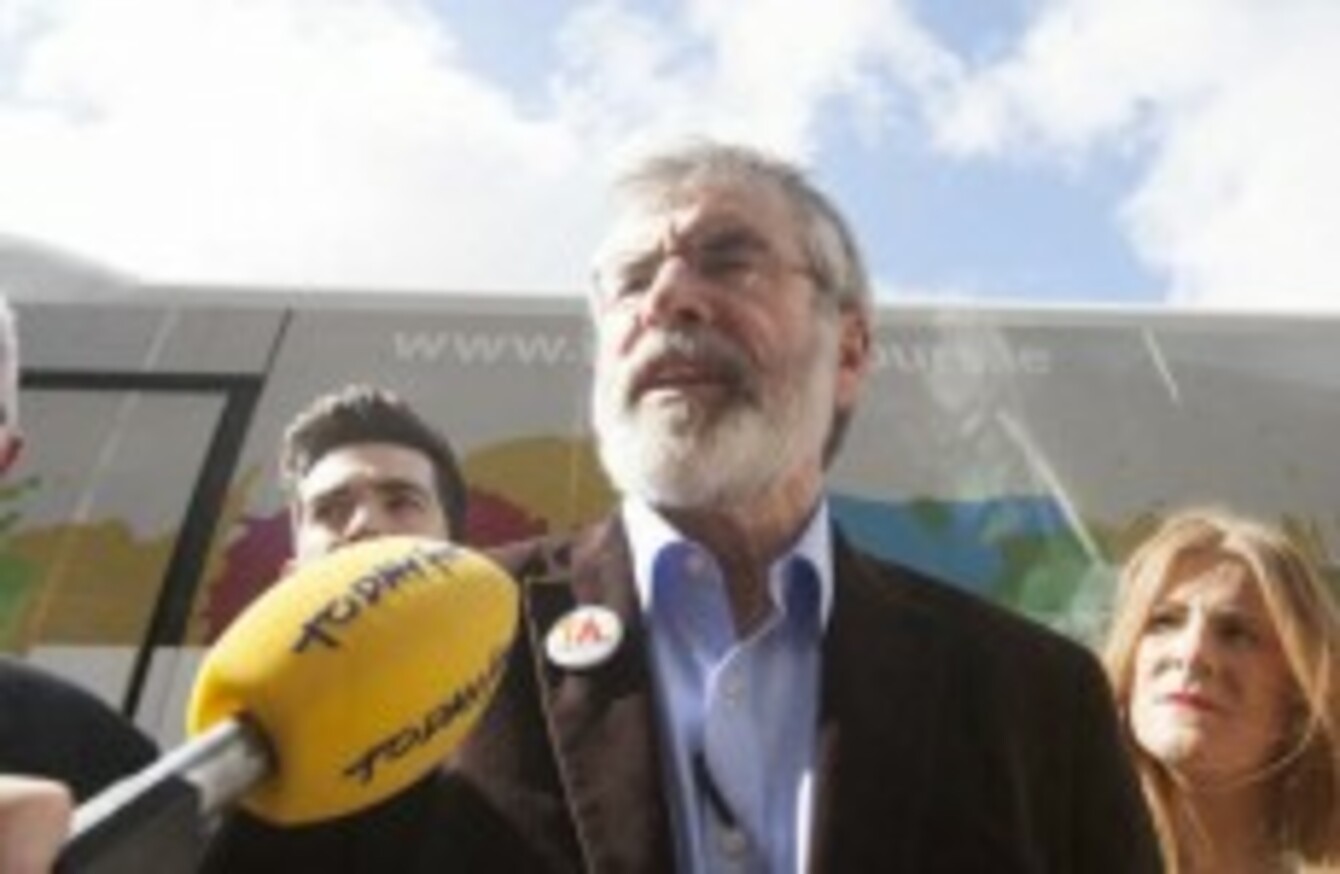 Image: Leah Farrell/Photocall
Image: Leah Farrell/Photocall
IT HAS BEEN found that Gerry Adams should not be prosecuted for withholding information about the sexual assault of his niece Áine Adams (now Áine Dahlstrom).
A report by Northern Ireland's Attorney General John Larkin, QC, has found that the Public Prosecution Service was correct to conclude that the Sinn Féin leader should not be prosecuted.
In a statement this afternoon Adams has welcomed the report, saying,"I committed no offence."
Reponse
"I hope that this report will assist State agencies, including the police, judiciary and prosecution authorities, in dealing with cases of alleged sexual abuse," he went on. 
I have consistently maintained that my sole interest was in helping and supporting Áine and that in these endeavours I did nothing wrong.
In his statement the Louth TD also said that he felt that he hoped that the new report highlights "the trauma that allegations of abuse engender within families" and that every possible support should be provided to "victims and families".
What did the report find?
In the report, which runs to 48 pages, it was found that the PPS may have been "premature" in making some of their judgements.
In addition to this, Larkin states in his conclusions that Adams may have been subject to a higher level of scrutiny before being cleared as a prosecution witness than might have happened in similar circumstances.
In his conclusions Larkin also reflected that a potential consequence of prosecuting Adams might be making other witnesses with information on serious sexual assaults wary of coming forward in future, as they would fear being subject to prosecution themselves.
He said that this could end up being "entirely contrary to interests of victims of serious sexual abuse generally".
Gerry Adams' brother Liam was sentenced to 16-years in prison in 2013 for abuse of his daughter Áine.