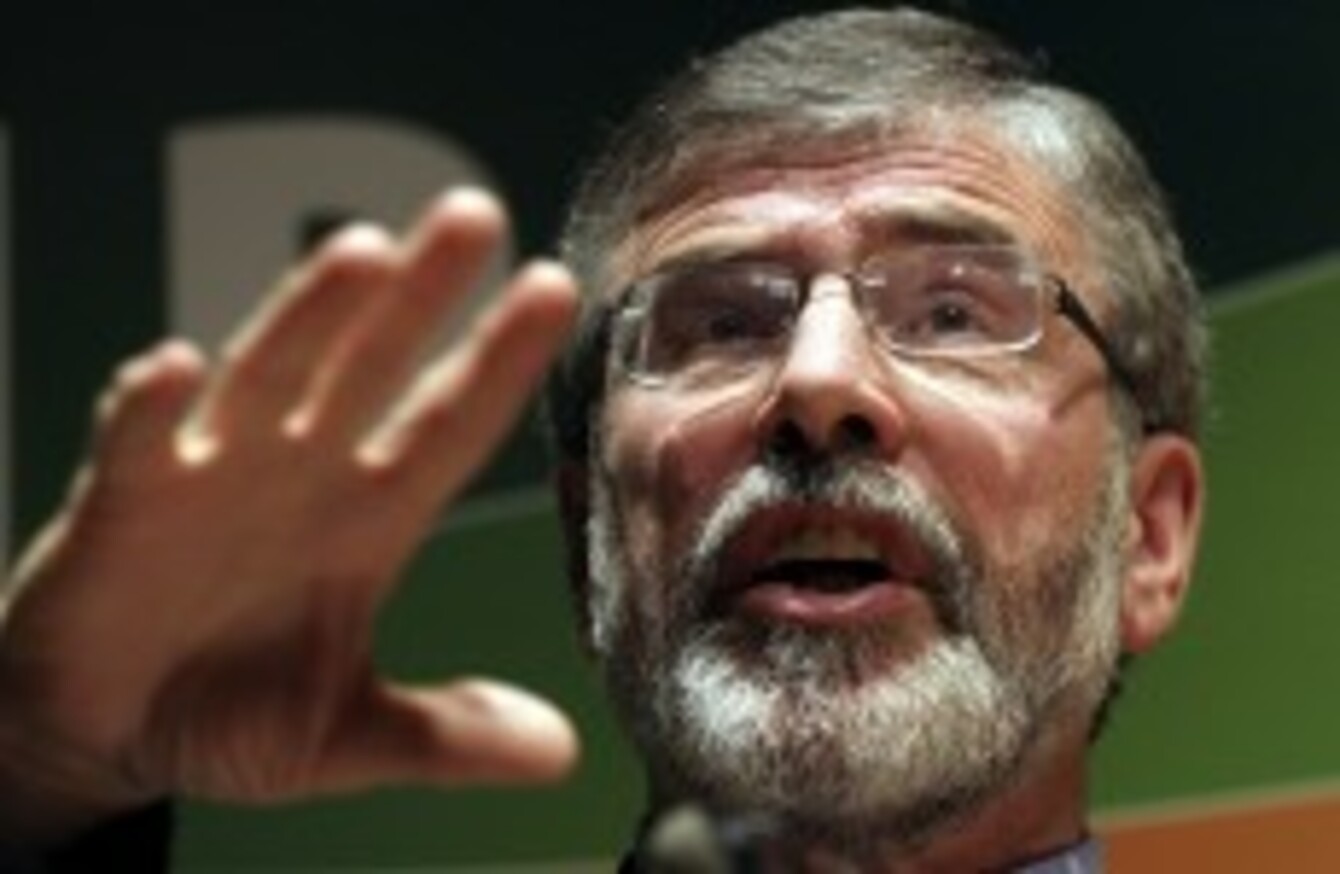 Image: AP/Press Association Images
Image: AP/Press Association Images
SINN FÉIN LEADER Gerry Adams has lodged a formal complaint with the Police Service of Northern Ireland (PSNI) about an aspect of his interrogation while he was being held at Antrim police station last week.
Adams was arrested last Wednesday in connection with the abduction and murder of Jean McConville in 1972. He was released without charge after spending four nights in police custody.
Writing for The Guardian, he said police had no new evidential material and assertions he was a member of the IRA were based on anonymous newspaper articles from the early 70s, photographs of himself and Martin McGuinness at Republican funerals and books written about the period.
"My arrest and the very serious attempt to charge me with IRA membership is damaging to the peace process, and the political institutions," he writes.
Speaking to RTÉ's Morning Ireland today, Adams said he made a complaint about one aspect of his interrogation before he left the police station on Sunday. It will now be passed onto the police ombudsman in Northern Ireland.
He said he was "entirely dissatisfied" with this one aspect of the interrogation and pointed out that it had all been recorded. He added that there may be other aspects he will complain about, once he has consulted with his solicitor.
Responding to news that Richard Haass is to travel to Dublin the Sinn Féin president said he believes it is worth giving proposals another chance.
He said each side has their own version of the past and there is "no complete truth". He added that the aim now is to weave them all together to get the full context.