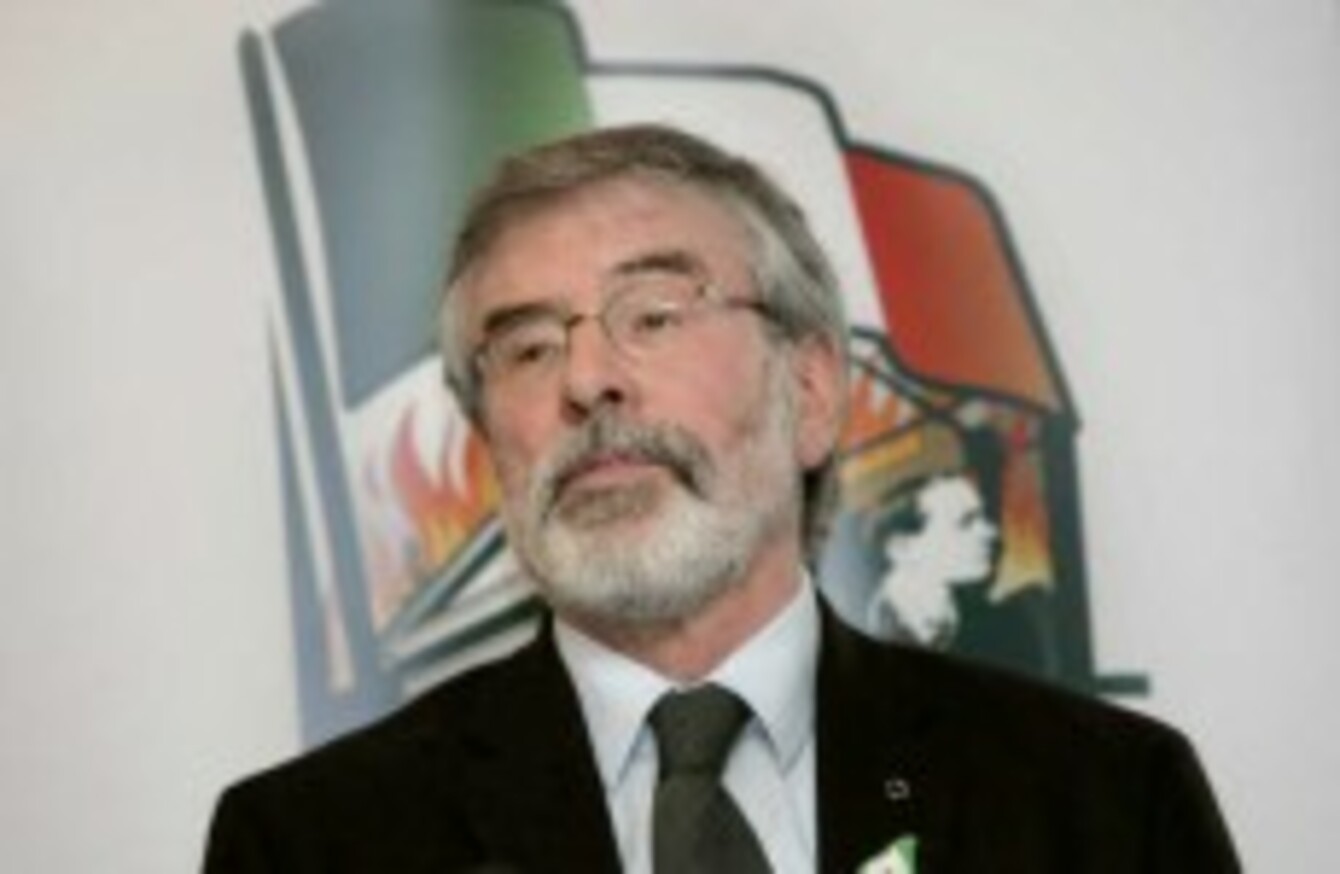 Image: Mark Stedman/Photocall
Image: Mark Stedman/Photocall
GERRY ADAMS HAS asked for there to be no counter demonstrations when the controversial 'Love Ulster' march goes ahead.
The march is set to take place in Dublin in the coming week and is being organised in large part by activist Willie Frazer.
Speaking yesterday, the Sinn Féin leader said that while his party "profoundly disagrees with Mr Frazer", they do not oppose Garda permission to his group's right to march.
Adams described Dublin as "a capital for all" and "that includes unionists".
There has been much controversy around the upcoming event due to the rioting that accompanied the 2006 Love Ulster march.
When the event last took place around €50,000 worth of damage was caused to the street. The rioting saw 14 people injured on the day.
There has been opposition to the march from with Dublin City Council. Earlier this month a motion went before the council that expressed opposition to it going ahead. The motion was tabled by Fianna Fáil Councillor Jim O'Callaghan.
Speaking to TheJournal.ie after tabling the motion, O'Callaghan said the previous event had, "damaged the reputation of the city."
Speech
In his speech made yesterday to Sinn Féin members Adams also expressed solidarity with the family of Pat Finucane, the Belfast solicitor who was killed by loyalist paramilitaries 26 years ago.
He mentioned that he had raised Finucane's death again with British Secretary of State Teresa Villiers and also in the Dáil – stating that, "the Irish government is not doing enough to hold the British government to account on this issue".