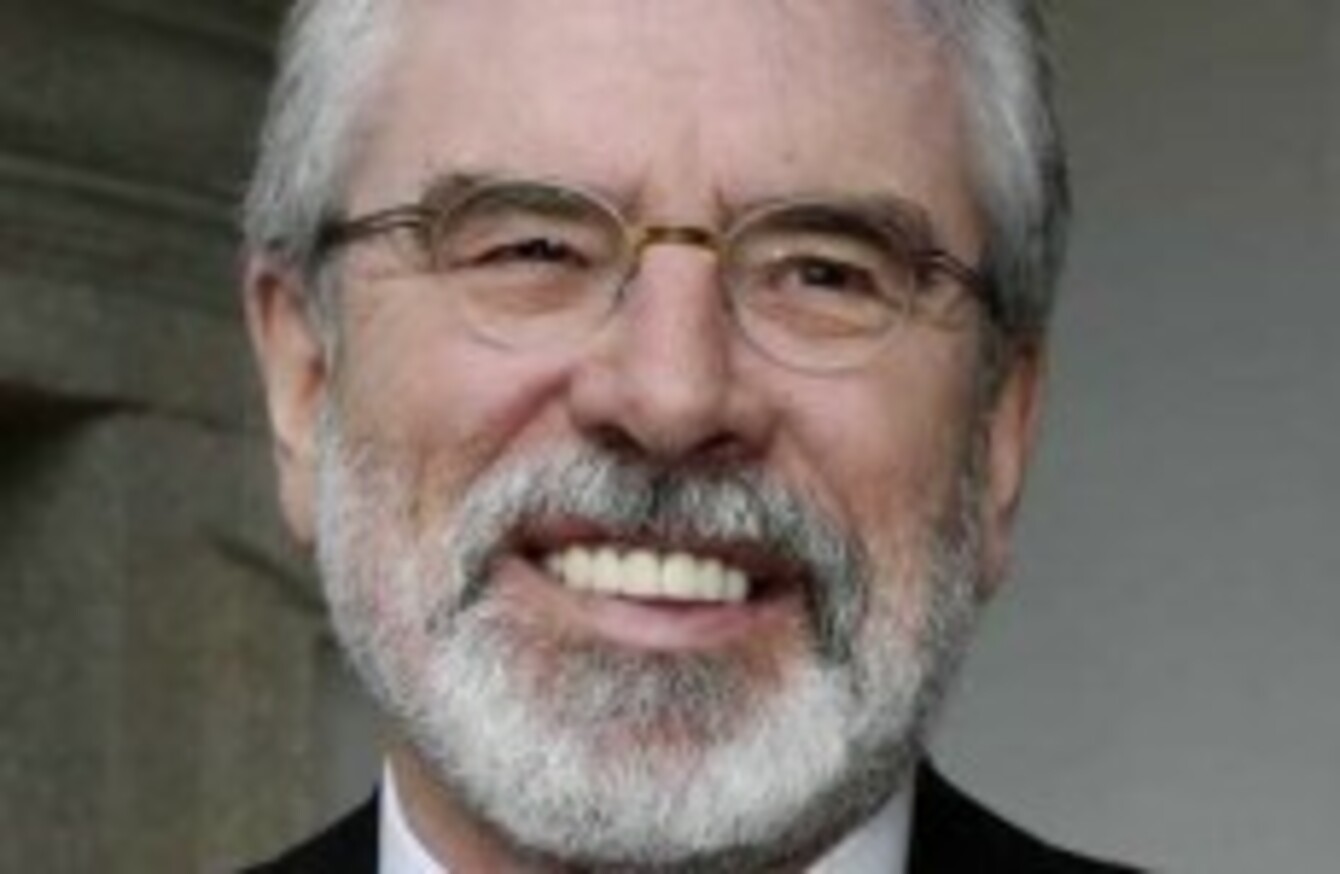 Image: Sam Boal via Photocall Ireland
Image: Sam Boal via Photocall Ireland
THE SINN FÉIN leader Gerry Adams has spent a night in Antrim police station being questioned about the abduction and murder of Jean McConville.
The PSNI say that Gerry Adams "presented himself" to Antrim police yesterday evening.
Adams described it as a "voluntary meeting" after he made comments last month that he was available to meet the PSNI over the case.
Jean McConville was abducted and murdered by the IRA in 1972.
Sinn Fein Deputy Leader Mary Lou McDonald said she believed that the timing of the PSNI is "politically motivated" but that the reason he is being questioned is because Adams said he was available to speak.
"Last month Gerry Adams said that he was available to meet the PSNI about the Jean McConville case. That meeting is now taking place.
I believe the timing of this latest decision by the PSNI is politically motivated and designed to damage Gerry Adams and Sinn Féin.
Adams has rejected any suggestion that he had any part in the murder of Jean McConville 42 years ago.
He is still being questioned by detectives.