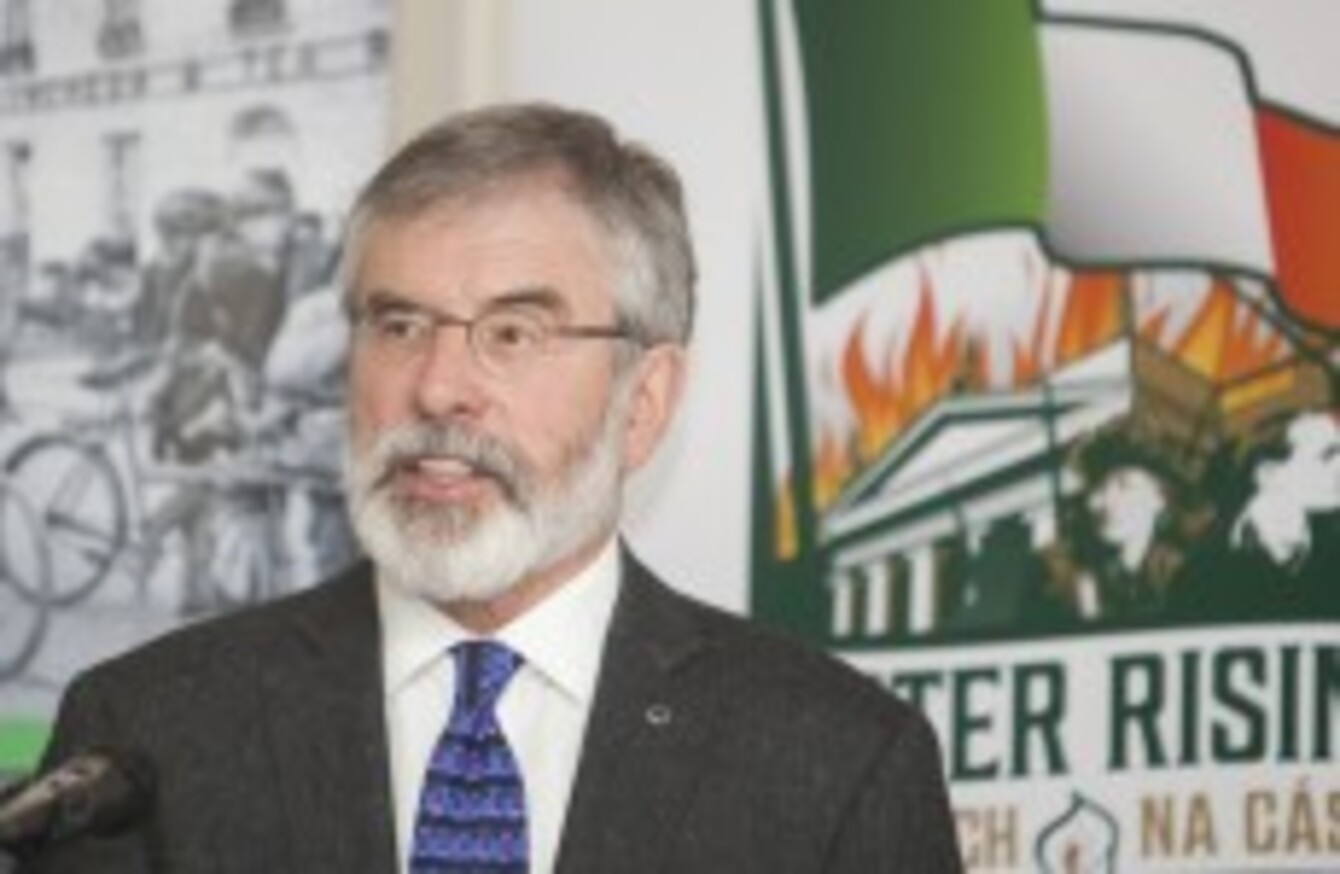 Image: Leah Farrell
Image: Leah Farrell
SINN FÉIN LEADER Gerry Adams TD has said that "the IRA was never defeated".
Adams was speaking on the 10th anniversary of the formal end to the IRA's armed campaign and in response to recent statements from British Prime Minster David Cameron.
In a speech last week about the fight against the Islamic State group, Cameron said that 'British resolve saw off the IRA'.
This interpretation has been rejected in a statement this evening by Adams who described it as "a distortion of recent history".
"It also betrays a worrying ignorance on the part of a British premier of the dynamics which have propelled the Irish peace process for many years," Adams claimed.
The reality is that the IRA was never defeated and that again and again it was Irish republicans, including the IRA leadership, which took bold steps to bolster the peace process and to maintain positive political momentum.
Ten years ago today, the leadership of the IRA announced a formal end to its armed campaign, instructing all members to "assist the development of purely political and democratic programmes through exclusively peaceful means".
It followed a ceasefire that had been in place for eight years since 1997.
At the time, Adams described the IRA's 2005 announcement as a "courageous and confident initiative".
Th evening, the Louth TD has said that, "David Cameron would do well to understand that it was such initiatives which broke the long cycle of conflict and opened up new political possibilities."
He warned that the progress made since the Good Friday Agreement was "in severe jeopardy, not least because of the attitude of Mr Cameron."
In the statement, Adams went on to attack the British government's "ideologically driven austerity agenda".
This, he says, has hampered the ability of the Northern Ireland Executive to provide for its citizens.
"The executive requires the resources and flexibility to deliver a peace dividend that will be felt in those communities which suffered most as a result of that conflict," he added.