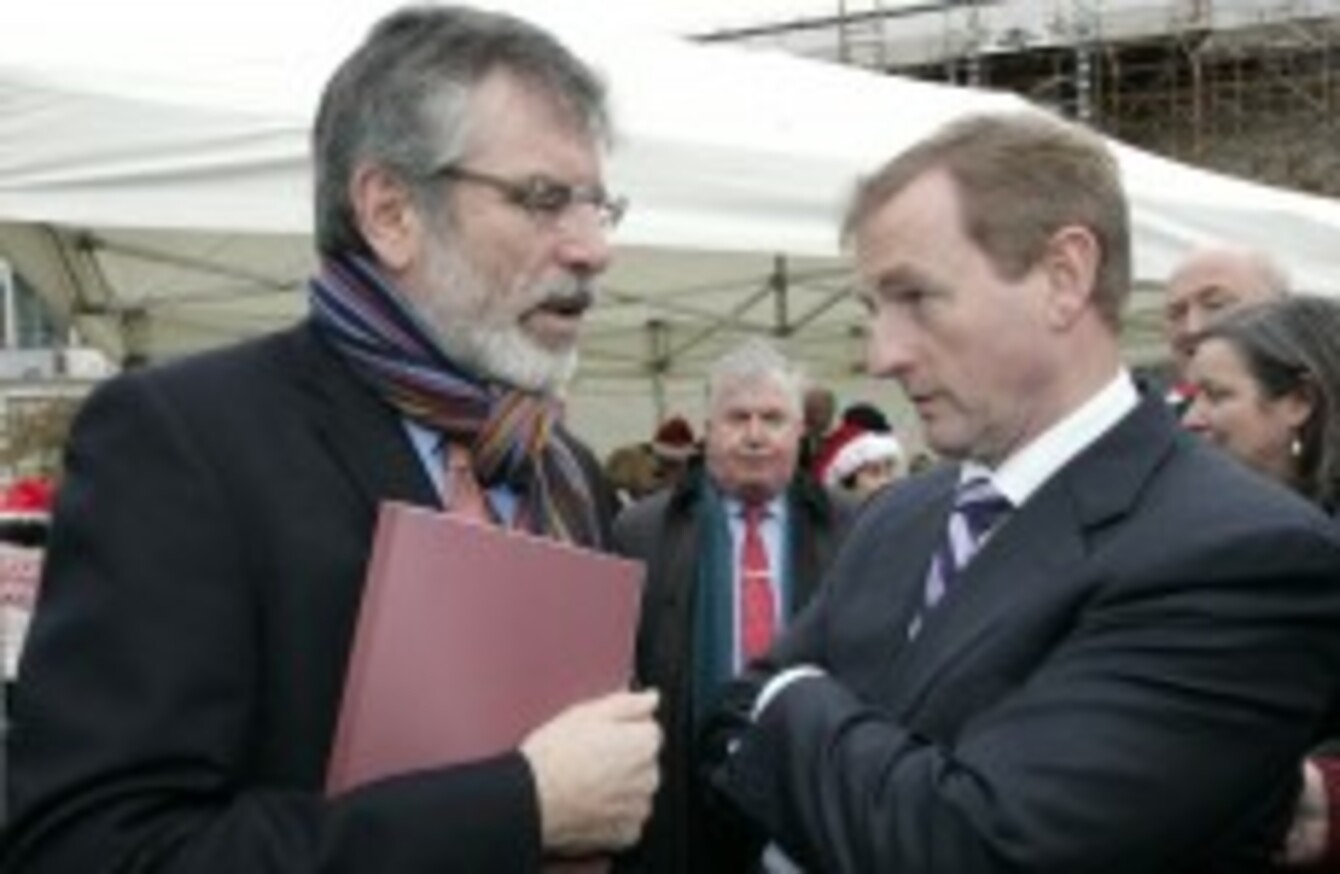 Image: Mark Stedman/Photocall Ireland
Image: Mark Stedman/Photocall Ireland
GERRY ADAMS HAS said Taoiseach Enda Kenny should stop raising the issue of whether the Sinn Féin leader was ever a member of the IRA.
The Louth TD said the allegation is "tedious" and accused the government of trying to distract the public from the ongoing issues with Minister for Health James Reilly.
Enda Kenny last night said that he believed Adams had been a member of the army council of the IRA.
Kenny called on Adams should be truthful about his role in the Northern Ireland conflict. Martin McGuinness, the deputy first minister of Northern Ireland, has spoken about his own membership of the IRA in the past.
"It is now becoming tedious that every time this government feels under pressure it raises this issue of me being in the IRA," Adams said this afternoon. "It is nonsense and the Taoiseach knows it".
He said that the comments by Kenny were "another desperate and transparent attempt to deflect attention from the failures of Mr Kenny's government".