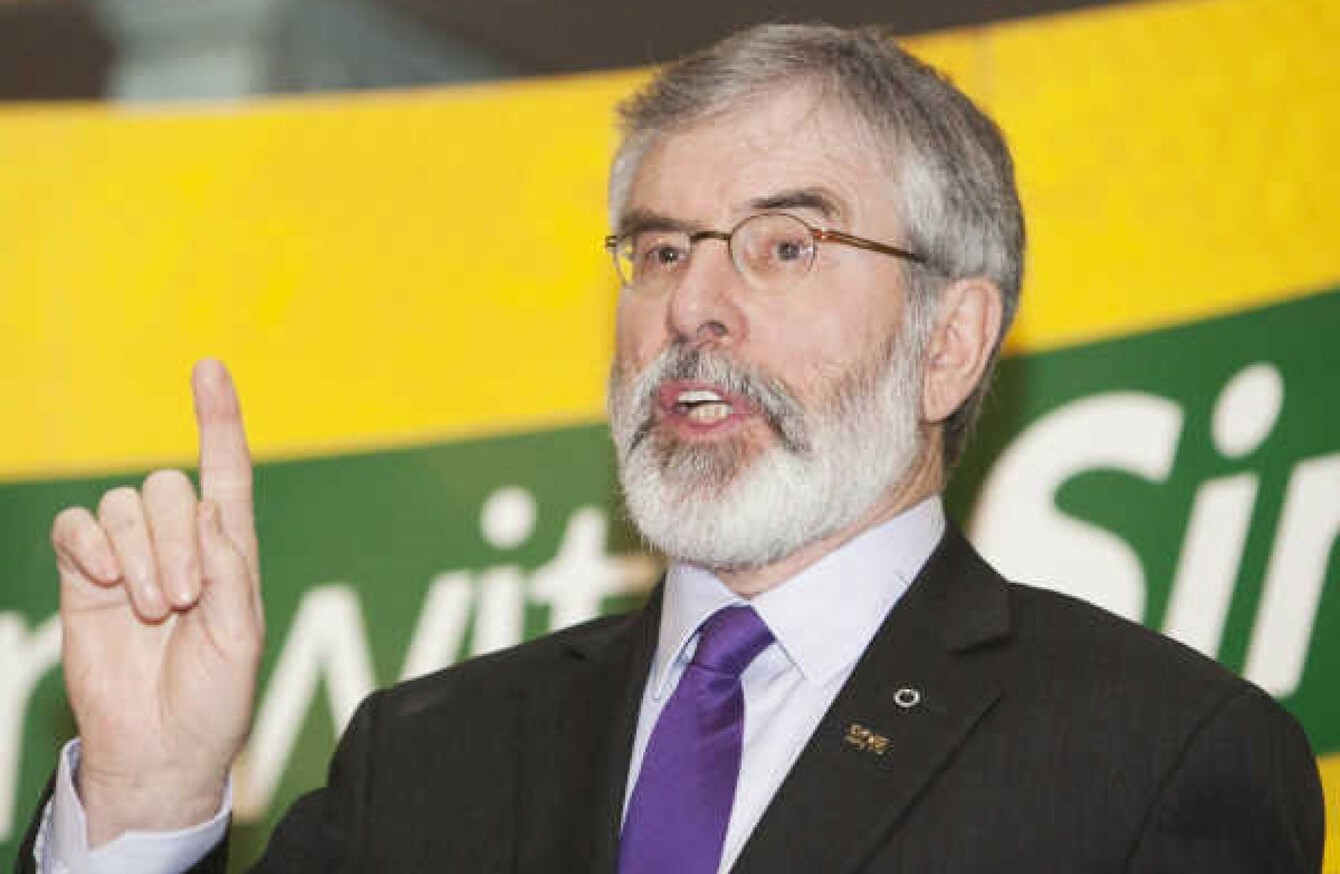 Sinn Féin president Gerry Adams
Image: Leah Farrell/RollingNews.ie
Sinn Féin president Gerry Adams
Image: Leah Farrell/RollingNews.ie
SINN FÉIN PRESIDENT Gerry Adams has said that voters should not be concerned about the possibility of a former IRA member holding a senior ministerial position.
Appearing on RTÉ's This Week radio programme, Adams was asked by host Richard Crowley if the public should be concerned about a former IRA member specifically holding the defence or justice ministries.
"No, [not] anymore than they would be concerned about it being Éamon de Valera," Adams responded.
Or Frank Aiken, or Sean Lemass. Or Gerry Kelly, or Martin McGuinness in their time in the North.
He went on to say that, like the other parties, there are people who will never vote for Sinn Féin regardless of their policies.
"There are people that would die before they would vote Fine Gael," he said, "There are people that would die before they would vote Fianna Fáil or Labour for that matter."
So there are people that won't ever vote for Sinn Féin.
"And that's their choice, I'm not arguing about that," he went on.
He concluded by saying that his loyalty was to "the Irish people" and that he didn't want to see a government that "thinks the North is a different country".
During the interview, Adams was also quizzed on his party's plans to introduce free universal free-GP care and abolishing Irish Water.
Comments on this article have been turned off.