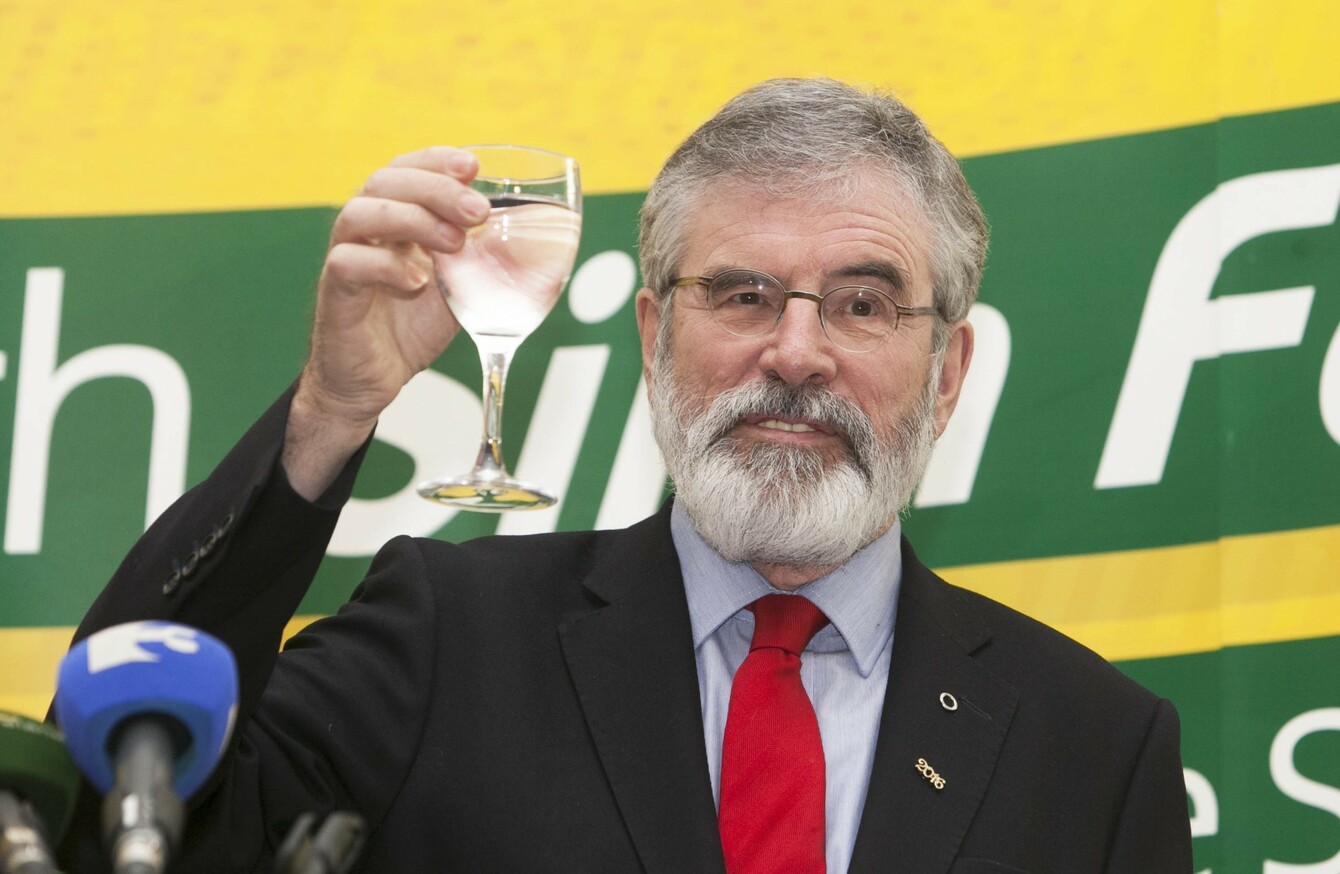 Image: RollingNews.ie
Image: RollingNews.ie
THE IRISH INDEPENDENT has apologised to Gerry Adams for its reporting of a speech he made at a 2014 fundraising event in New York.
A report published in the paper on 6 November 2015 claimed that the Sinn Féin leader had "openly joked about holding the editor of the Irish Independent at gunpoint".
Adams' solicitors had argued that his remarks, which referred to the actions of Michael Collins in 1916, were taken "entirely out of context".
A transcript of the speech in question showed the Louth TD had said:
Mick Collins' response to the Independent's criticism of the fight for freedom was to dispatch volunteers to the Independent's offices. They held the editor at gunpoint and then dismantled and destroyed the entire printing machine! Now I'm obviously not advocating that.
The Irish Independent conceded in a clarification today that the comments referred instead to "an historical event which occurred almost a century ago during the War of Independence".
"We apologise to Mr Adams and we are happy to clarify this," the paper said.
'Significant'
The Press Ombudsman last year upheld Adams' complaint about the article because it said readers could "reasonably be expected to assume that [his] remarks as reported referred to the current editor of the Irish Independent".
The paper should have clarified that he was speaking about events in 1916, it said.
In a statement today, Adams called the apology a "very significant" development.
Negative media coverage of the party has had "an insidious and deeply corrosive" effect on journalism and the coverage of politics in this state, the Sinn Féin leader said.
"I sincerely hope that [the clarification] furthers the cause of fairness and objectivity in political coverage in the Irish media," he added.