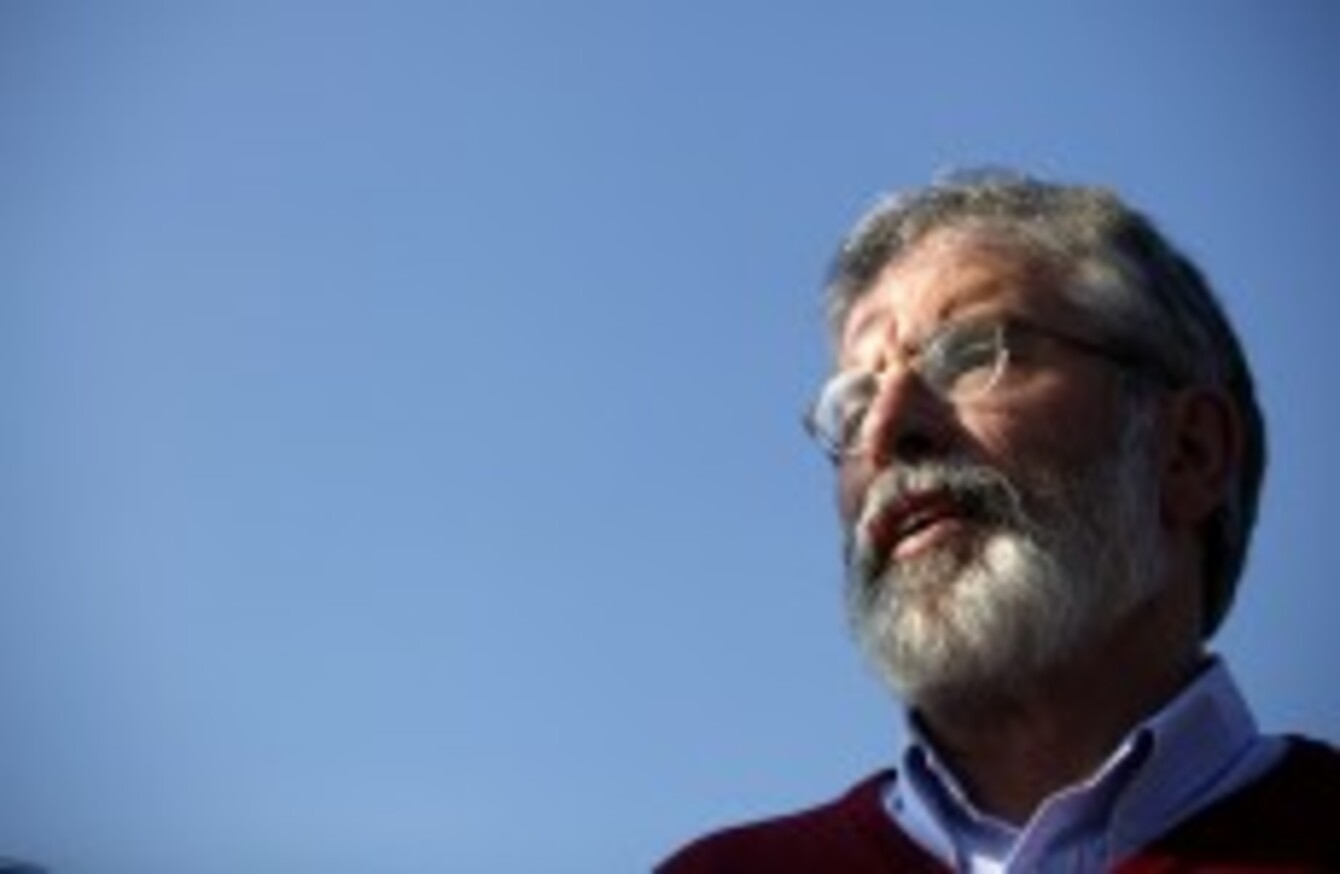 Image: AP/Press Association Images
Image: AP/Press Association Images
Updated at 11:10pm
SINN FÉIN LEADER Gerry Adams will not face prosecution in connection with the murder of Jean McConville.
Adams was arrested last year over the murder and was held by the PSNI for four nights.
A 37-year-old mother-of-ten, Jean McConville was taken from her west Belfast home in December 1972. She was shot by the IRA, but her body was not recovered until August of 2003.
Today, the north's Public Prosecution Service announced Adams and six others will not be prosecuted over the murder. Former IRA chief-of-staff , 78-year-old Ivor Bell, is awaiting prosecution.
Outlining the decision today, Deputy Director of Public Prosecutions, Pamela Atchison, said:
We have given careful consideration to the evidence currently available in respect of each of the three men and four women reported and have concluded that it is insufficient to provide a reasonable prospect of obtaining a conviction against any of them for a criminal offence.
The evidence against the seven arose from a number of different sources and included the PPS says: hearsay evidence provided by the American authorities from the Boston College Belfast Project.
In considering the evidence, PPS addressed a range of offences directly and indirectly connected with the murder of Jean McConville. Bell is charged with soliciting the murder.
Atchison added that the McConville family have been kept abreast of the decision.
We have had a series of meetings with members of the family, most recently this morning, about all of our prosecutorial decisions and we will continue to engage with them as we progress the prosecution of Ivor Bell.
"We thank them for the positive way that they have engaged with us at each stage of the process."
'Hurt inflicted'
Responding to today's news, Adams said the decision was "long overdue".
"There was never any real basis for questioning me in respect of this case," he added in a lengthy statement. "I played no act or part in Jean McConville's death."
The Sinn Féin president claimed he has long been the target of a "sustained and malicious campaign" looking to link him with the murder.
"I am also very conscious of the huge hurt inflicted on the McConville family," Adams continued.
"The abduction, killing and secret burial of Jean McConville was wrong."
McConville's son Michael, who was present the night his mother was taken from their home, said he was "shattered" by the decision not to charge Adams or the six others.
"We will continue to seek justice for our mother and see those responsible held to account no matter how long it takes," he said.
First published at 1:30pm. With reporting by Sinéad O'Carroll and AFP.