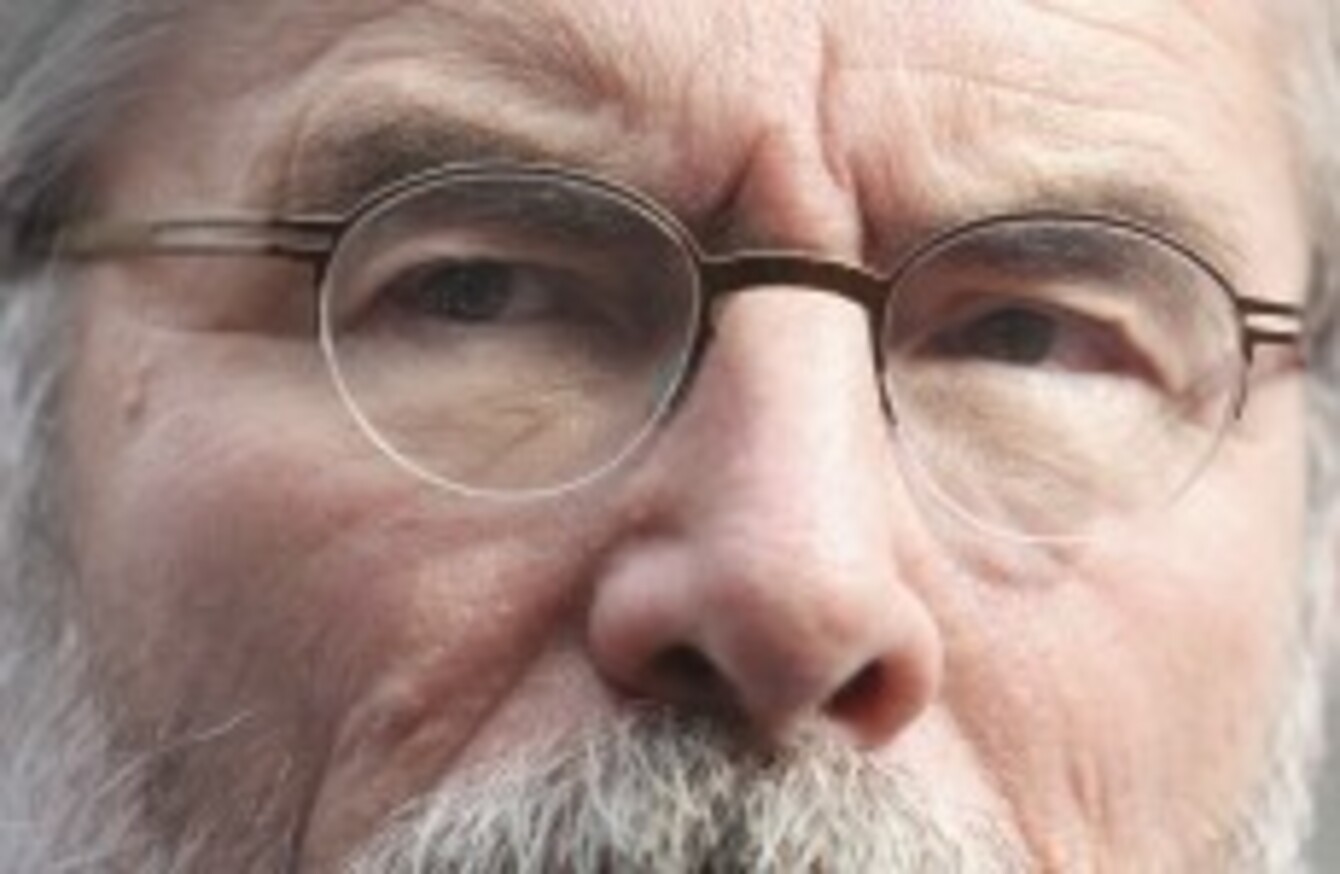 Gerry Adams
Image: Sam Boal/Photocall Ireland
Gerry Adams
Image: Sam Boal/Photocall Ireland
SINN FÉIN PRESIDENT Gerry Adams has said he rejects efforts to make the conviction of his brother Liam Adams for raping his daughter a "party political issue" accusing some of being "politically opportunistic".
Liam Adams was found guilty of raping and sexually abusing his eldest daughter, Áine Adams, more than 30 years ago at Belfast Crown Court last week.
Questions have arisen about the evidence Gerry Adams gave during the first trial of his brother – which later collapsed  due to legal reasons – and what he knew about Liam Adams' abuse.
The Sinn Féin TD told RTÉ's Morning Ireland said it was "fair enough" that he had been criticised by some who have "genuine concerns about how I handled the issues".
But he added: "For those who are being politically opportunistic, I just reject their effort to make this a party political issue."
He said that the police and social services had "full information and detail of Áine's allegations" as far back as 1987 and insisted he never had that detail himself.
Adams said that at his niece's request he tried to facilitate a private meeting between his brother and Áine where Liam would acknowledge that he had sexually abused her. He said at this point he also discovered that his father had been an abuser.
Future and Seanad referendum
He said: "I cooperated fully with the PSNI, I made statements in support of Áine, cooperated fully with Public Prosecution Service, and prosecution lawyers, I gave evidence in court, against my brother and in support of Áine."
Asked if this raised questions about his continued leadership of Sinn Féin, Adams – who turned 65 yesterday – said that he would continue in his role "for as long as the party wants me to do that job of work I will do my best to do it."
He added: "I think have a role of play in all of that and I will play whatever role the party wants me to play.
Adams also called on the government to move "speedily" on reforming the Seanad in the wake of the referendum to abolish it being defeated.
"The onus is now on the government," he said.
He also denied that he wanted the party to advocate a Yes vote despite reports that he was against the position taken by the Sinn Féin Ard Comhairle to advocate abolition.
"Our party has not been damaged whatsoever by this," he said.