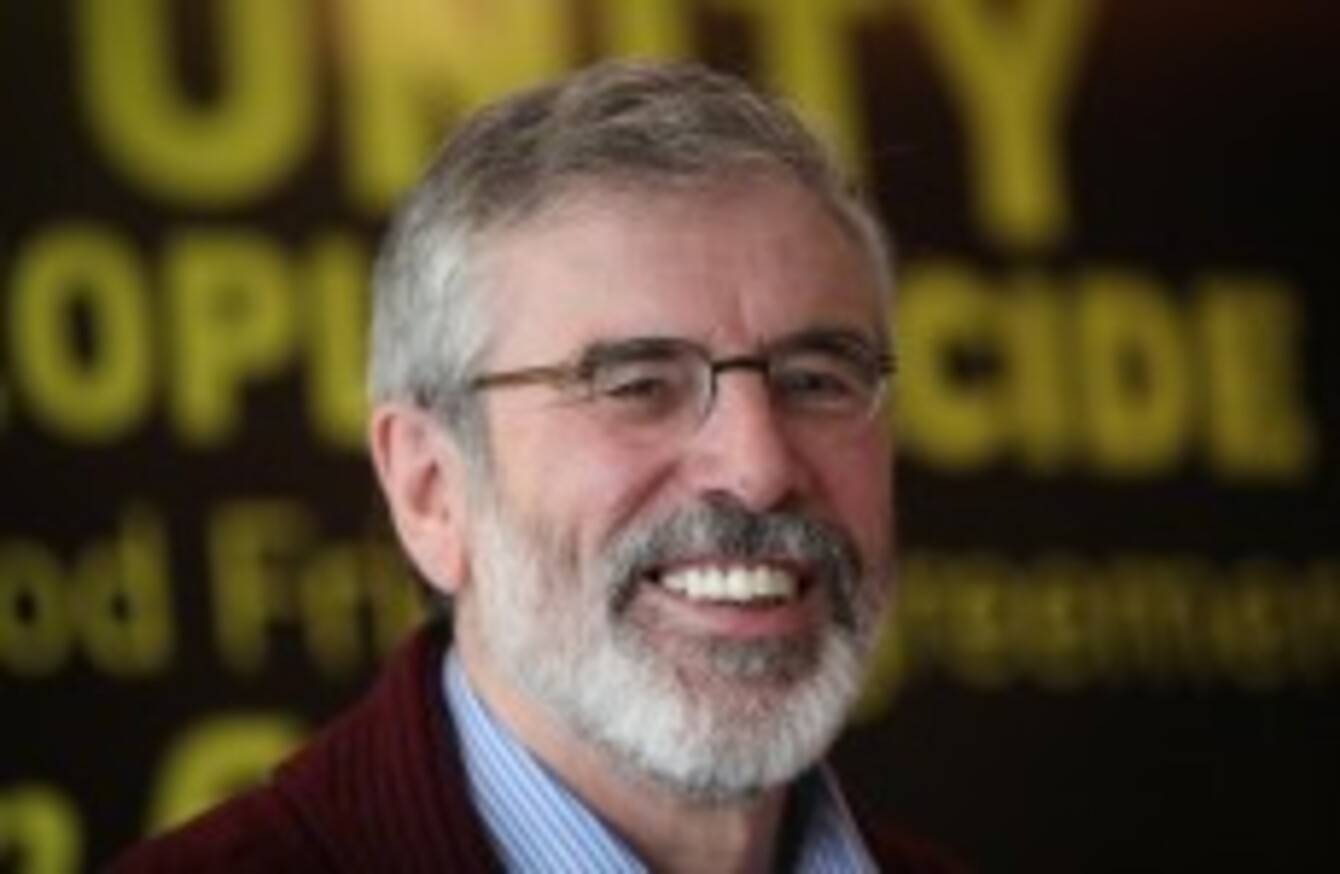 Gerry Adams
Image: AP Photo/Peter Morrison
Gerry Adams
Image: AP Photo/Peter Morrison
SINN FÉIN LEADER Gerry Adams had criticised people holding parties to celebrate the death of Margaret Thatcher.
Adams said it was "demeaning" to celebrate the death of any person. "It might be understandable at a certain level, but that doesn't say whether it should be encourage or not encouraged," he said.
Street parties and celebrations took place in cities including Belfast, London and Bristol after the death of the former Conservative party leader was announced on Monday.
He also said that he forgave the former British Prime Minister for actions carried out in Northern Ireland during her tenure.
In an interview with Fermanagh newspaper The Impartial Reporter, Adams said hatred was "corrosive" and said "I think we have to be about forgiveness".
"I can forgive her for anything that was done to me under her rule and I don't have any problem with that – I actually believe in forgiveness," he told the newspaper.
Adams issued a blistering statement after Thatcher died in which he detailed the 'great hurt' she did to the people of Ireland and Britain during her eleven years as British Prime Minister.