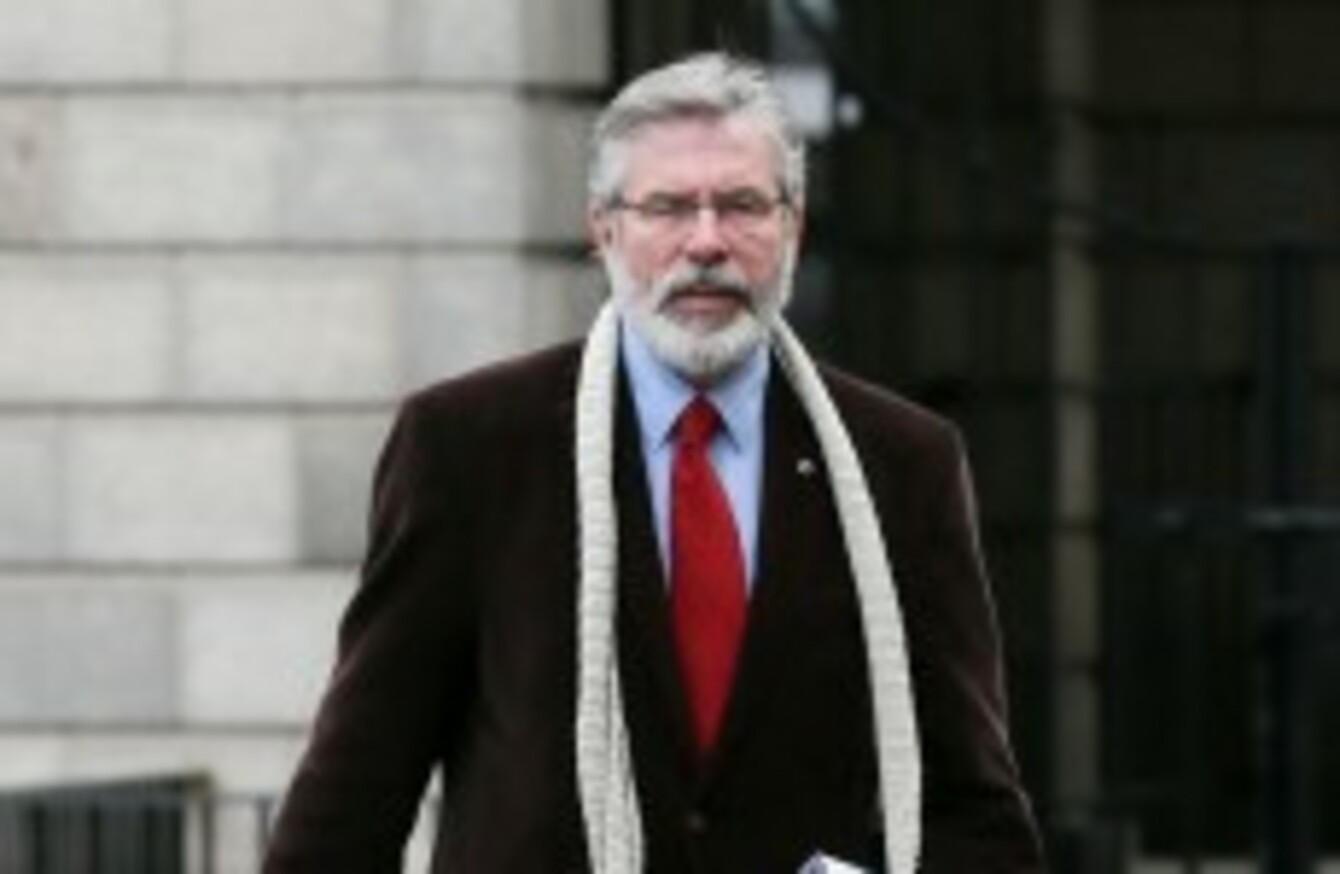 Image: Laura Hutton/Photocall Ireland
Image: Laura Hutton/Photocall Ireland
Updated 11pm
THE PUBLIC PROSECUTIONS Service in Northern Ireland said today it will review the decision not to prosecute Gerry Adams over allegations that he withheld information about his brother, who was last week convicted of child abuse.
The Sinn Féin leader last week insisted that he has "said what he needed to say" about the conviction, but would not provide details on whether he knew about the abuse before it was reported.
He did concede that there were "things he could have done differently".
A spokesperson for the Public Prosecution Service said that the Attorney General would be reviewing the case.
"The Director of Public Prosecutions, Barra McGrory QC recognises that there has been considerable public interest surrounding the decision not to prosecute Mr Gerry Adams in October 2011 in relation to an allegation that he withheld information in connection with the Liam Adams case.
While the Director has confidence in the evidential decision taken by the PPS prior to his appointment, he has asked the Attorney General to independently review the matter.

The Attorney General will be given full access to all materials that he considers necessary in order to complete this review.
Adams, meanwhile said that there were some people who wanted to politicise the issue.
"I have no comment to make in respect of this decision. This is a matter for the legal authorities although I note that the PPS has said it has 'confidence in the evidential decisions' previously taken in this case.
However, it is clear that there are some politicians and elements in the media who have decided to use this issue for opportunistic and party political reasons and who seek to politicise what is at its heart a family tragedy.
"The fact is that I co-operated fully with the PSNI, the PPS and the prosecution lawyers throughout this case."
Originally posted pm