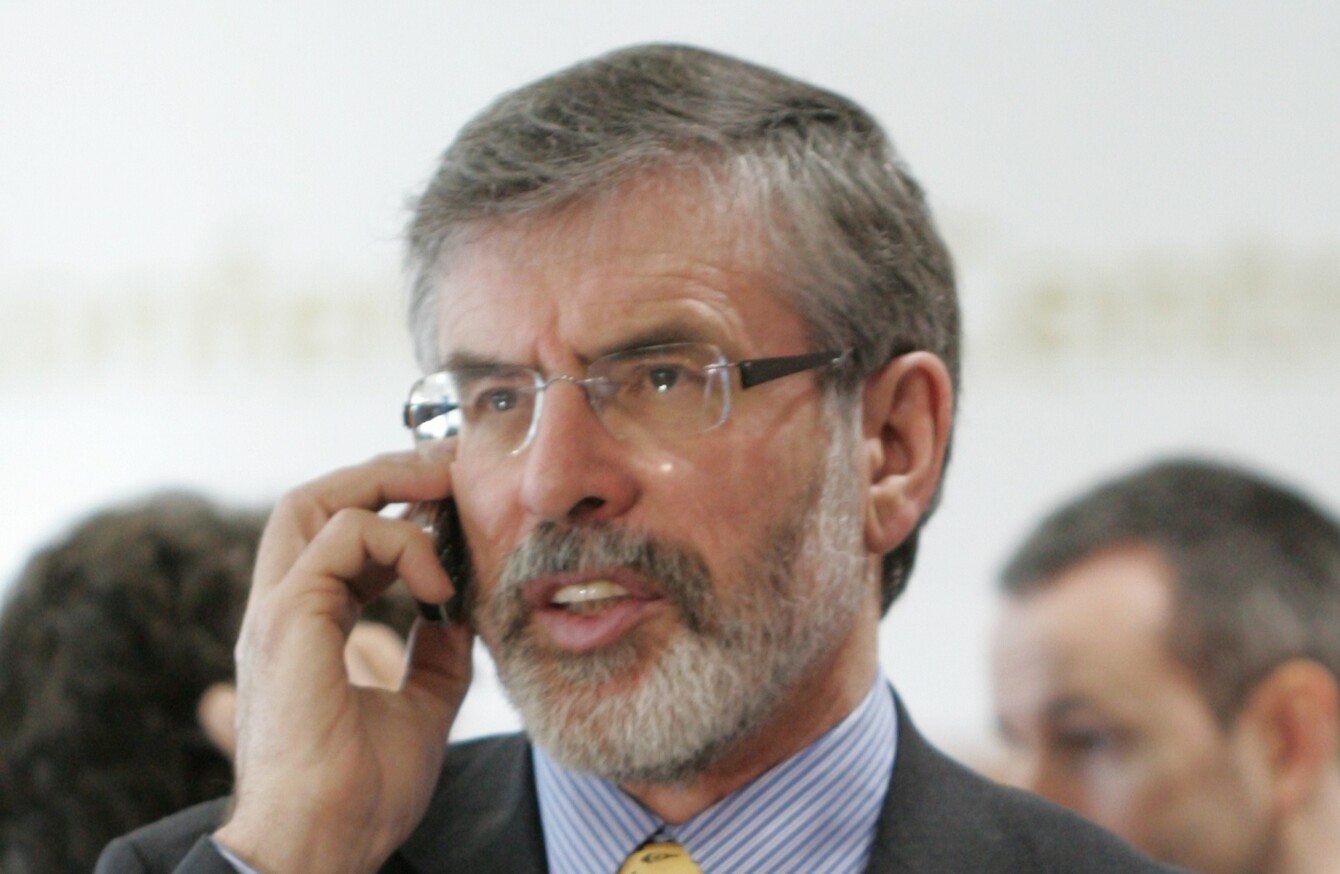 Gerry Adams on the phone
Image: Eamonn Farrell/Photocall Ireland
Gerry Adams on the phone
Image: Eamonn Farrell/Photocall Ireland
Updated 12.25pm 
GERRY ADAMS HAS said he always works on the basis that his phone is being tapped.
The Sinn Féin president was speaking after independent TD Catherine Murphy revealed she has been using 'throwaway' or 'burner' mobile phones when gathering information about the Siteserv/IBRC controversy.
Murphy told the Irish Examiner that she was told her and her colleagues' personal phones may have been tapped.
She was advised to use burners when contacting individuals helping them with their inquiries. Social Democrat election candidate Anne-Marie McNally, who works with Murphy, said she still uses such phones occasionally.
In a statement to this website, Murphy said: "Several people, with experience in this type of thing, had contacted us telling us to presume that our communications were being monitored. We took professional advice on this and followed up with appropriate measures."
Speaking to reporters at Leinster House this afternoon, Adams said that he has never had to use burner phones but said he worked on the basis that his phone is being tapped.
So I just work on that basis… because that's the way the system works.
Asked if he had any evidence to support this belief, Adams said that bugs had previously been found in Sinn Féin offices and in his car.
He said the party hadn't checked if this was happening recently.
Adams added: "I don't want us to go off in a whole big sort of conspiracy theory but, you know, anybody who's dealing with these issues needs to be dealing with them in a prudent way."
However, the Louth TD pointed to the fact that when the Attorney General contacted the Taoiseach regarding the garda station recordings controversy in 2014, she said she did not want to discuss the matter on phone. Adams asked:
Why, when the Attorney General told the Taoiseach that she wanted to talk to him about revelations around the taping of telephone conversations in garda stations, did they decide they didn't want to have the conversation on the phone?