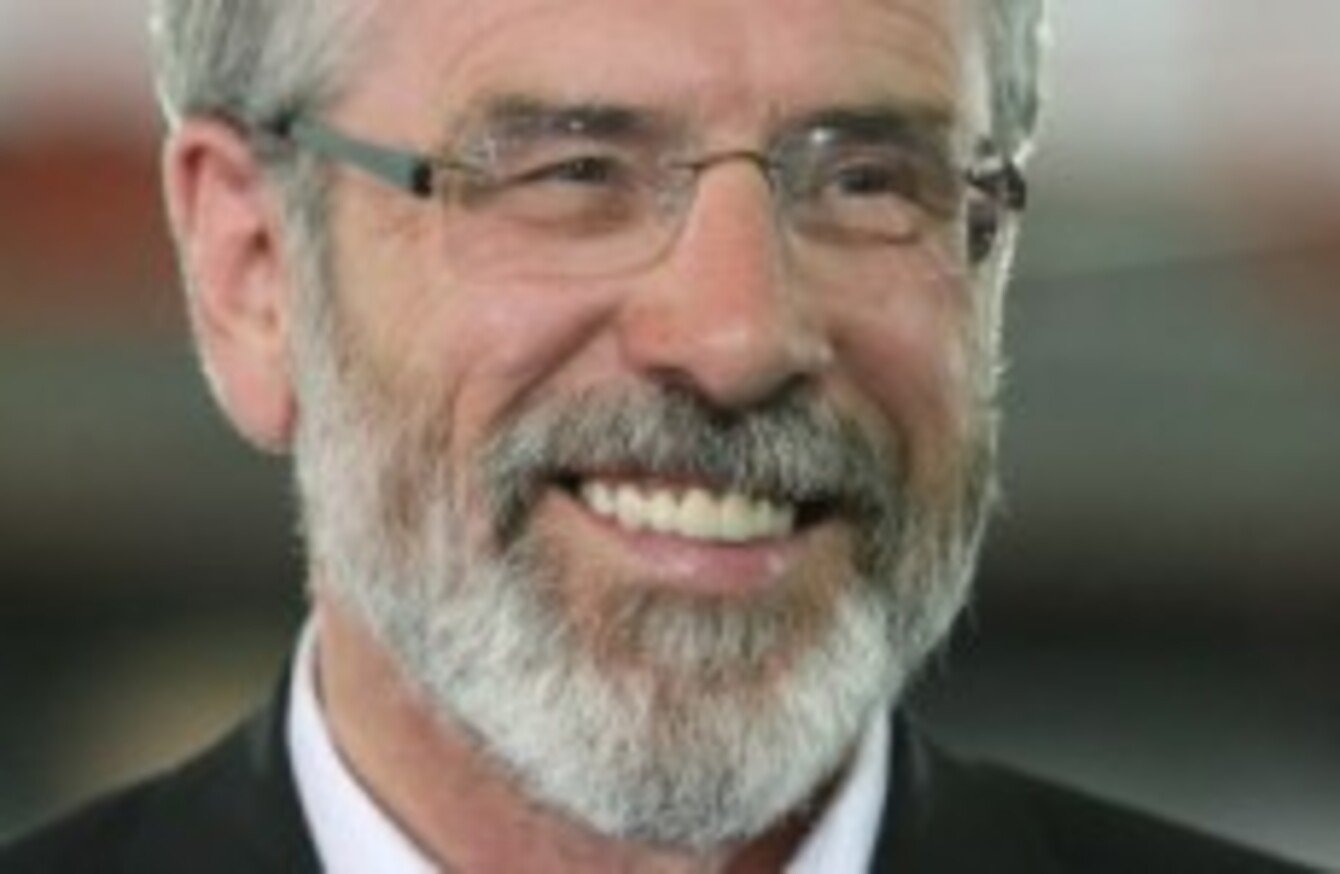 Image: Niall Carson/PA Wire
Image: Niall Carson/PA Wire
GERRY ADAMS HAS FORMALLY resigned his Westminster seat, following Brian Cowen's general election date announcement this afternoon.
Adams, who was chosen by Sinn Féin to stand as its Louth candidate in the election, had already resigned his Northern Ireland Assembly seat.
The PA reports that the party will now have to select a candidate to cover the Westminster seat, and has already filled his Assembly seat with former IRA hunger striker Pat Sheehan.
Sheehan, 52, was twice jailed for IRA activity and was released from prison under the Good Friday Agreement.
Gerry Adams recently dismissed claims that his party and Fianna Fáil could form an electoral pact heading into the general election, saying: "Sinn Féin has no intention of putting either of these conservative parties [Fianna Fáil or Fine Gael] into government."
He continued: "There is need for a realignment in Irish politics."
Adams resigned from the Assembly after announcing he would run as the Sinn Féin candidate in Louth. Sinn Féin's sitting TD for that constituency, Arthur Morgan, said he was retiring at the next election to focus on his family life. Fianna Fáil TD for Louth, minister Dermot Ahern, said he would not be contesting the election.
Sinn Féin's standing in public opinion polls has been improving in recent months, and the first Red C poll of 2011 showed the party was neck-and-neck with Fianna Fáil in third place, with the support of 14% of voters polled.