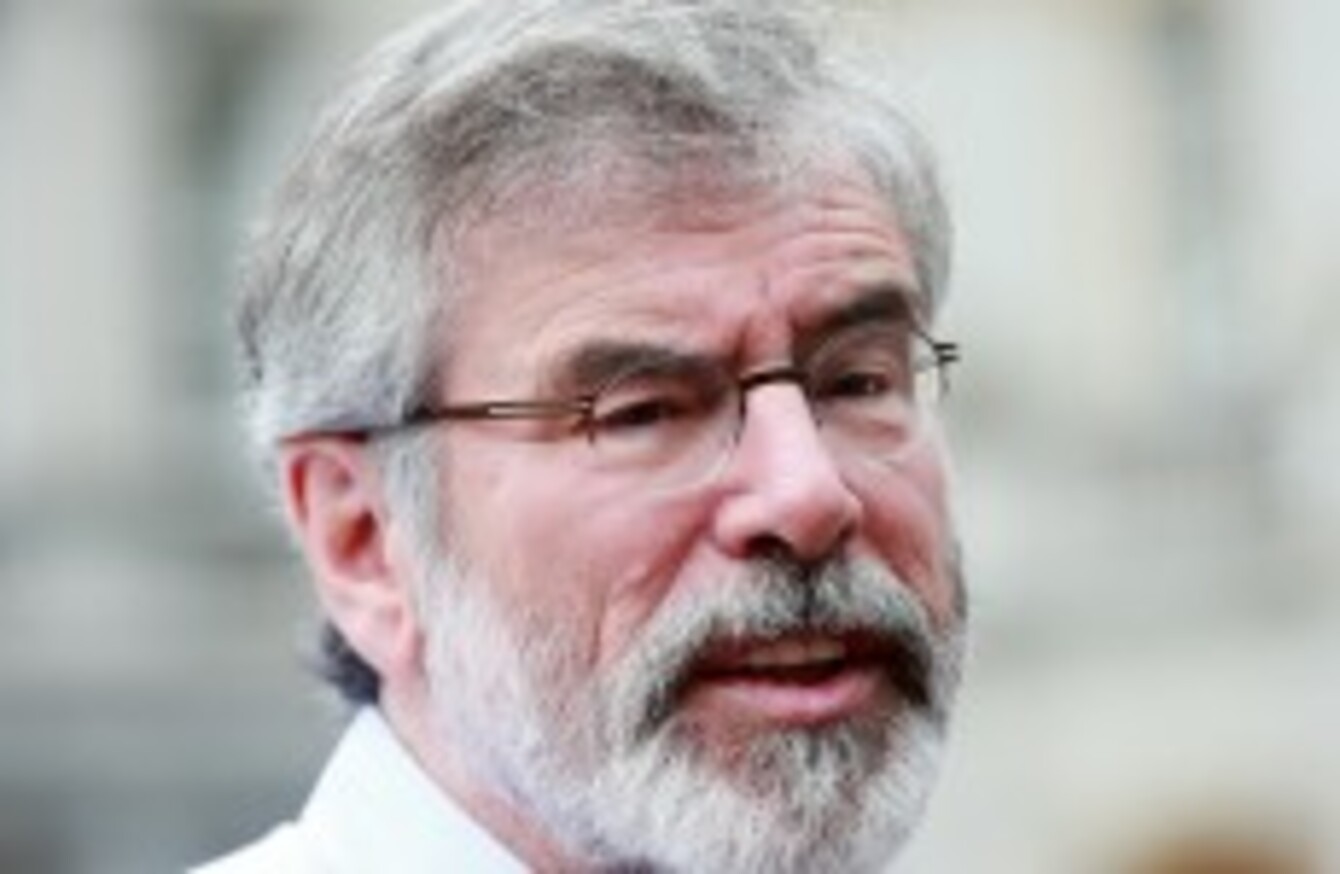 Image: Laura Hutton/Photocall Ireland
Image: Laura Hutton/Photocall Ireland
Updated at 13.31pm
THE MAIN POLITICAL parties here have been careful to avoid any public pronouncements in recent weeks on the outcome of the Scottish Independence Referendum.
"Clearly the decision in the referendum in Scotland is a matter for the Scottish people," was the well-worn line trotted out by Enda Kenny last week, for instance.
And, speaking to reporters at Leinster House this afternoon, Sinn Féin's Gerry Adams was (for once) singing from the same hymn sheet as the Taoiseach.
We have stayed out of that, and we'll continue to stay out of it.
"There's only tomorrow to go and then all of us will know the outcome.
Former US President Bill Clinton weighed into the debate this week, saying the union should stay together.
But, asked whether he had any reaction to the intervention, Gerry still wasn't getting drawn in.
However, he did note that whatever the outcome it would have "profound effects on the union".
Gerry Adams and other Sinn Féin TDs at Leinster House today.
Adams was speaking to reporters to set out how his party planned to "hold the Government to account" in the new Dáil term, highlighting health policy and the issue of water charges in particular.
This is a Government which is not functioning in the interests of citizens. There's a lot of spin around the Budget and I can tell you that the focus of must people — including ourselves — is that you're going to have a hefty water charge come January, and that starts next month.
Separately, the Garda Dog Unit were carrying out a sweep of the Houses of the Oireachtas this morning, as TDs and senators arrived for the new term.
'Bruno' and 'Tucker' didn't find anything worth reporting to the Phoenix Park, we're told…