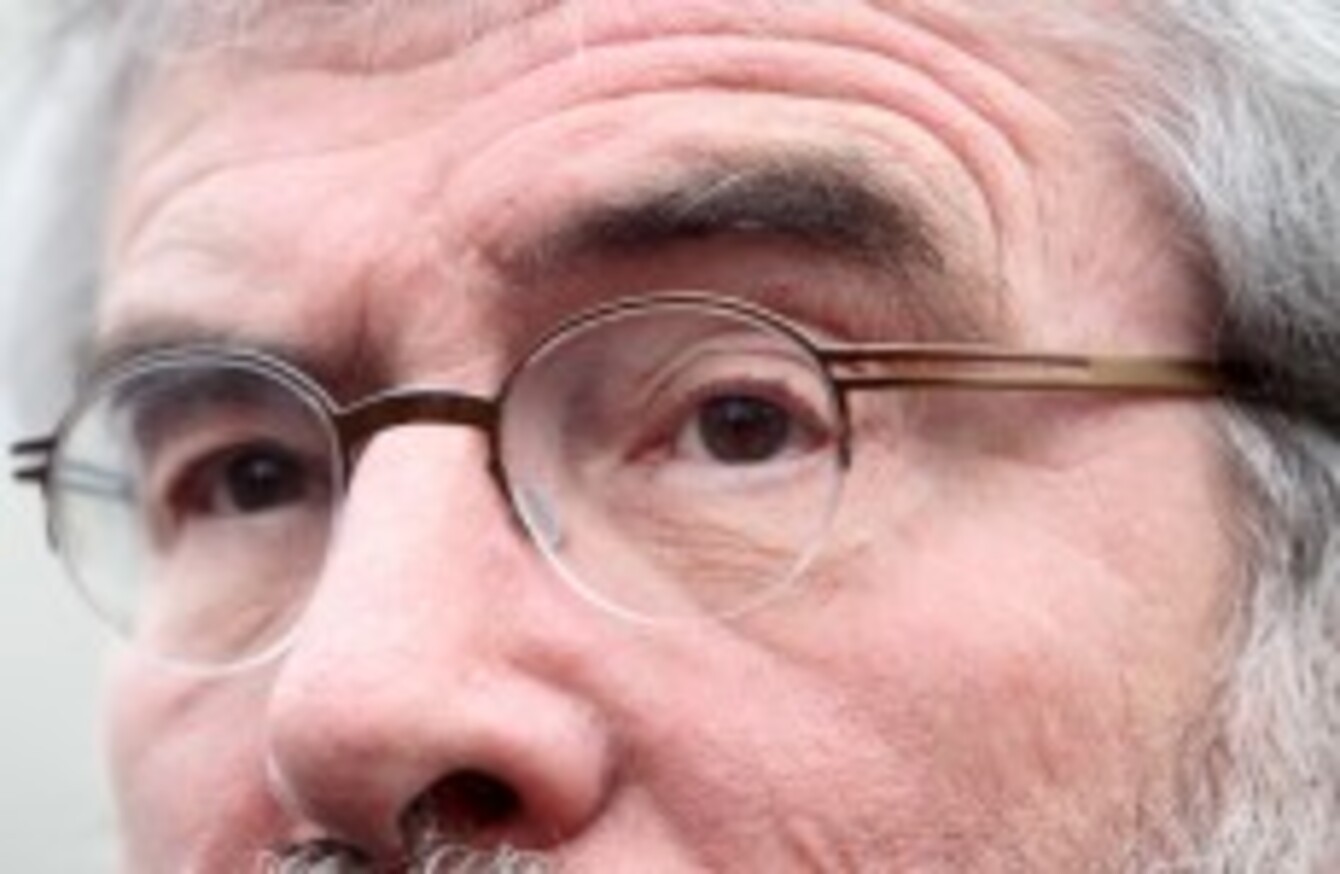 Image: Sam Boal/Photocall Ireland
Image: Sam Boal/Photocall Ireland
GERRY ADAMS AND Ceann Comhairle Seán Barrett have been talking to the media about each other – but will they sit down and talk face to face?
In an interview with the Irish Times today, Barrett claims Sinn Féin used him as a "pawn to deflect attention" from recent incidents such as the Maíria Cahill controversy.
His comments come after Sinn Féin Deputy Leader Mary Lou McDonald staged a sit-in at the Dáil in November.
Responding to Barrett's comments, Sinn Fein leader Gerry Adams said today that he has been writing to the Ceann Comhairle "for many months now regarding my belief that he has failed to properly and impartially discharge his duties".
He said "has not facilitated" any meetings with him.
"His comments appear to be an attempt to salvage his reputation which has now become a political issue," alleged Adams.
He also said that "highly prejudicial comments against Sinn Féin TDs by members of the Government parties have become a feature of Dáil debates", and that the party "will not accept a situation where our TDs are subjected [to] second class treatment in the Dáil or where those who elected us are given second class treatment".
"I urge Teachta Barrett to have the courage of his convictions and meet me to discuss and hopefully resolve these serious issues," concluded Adams.