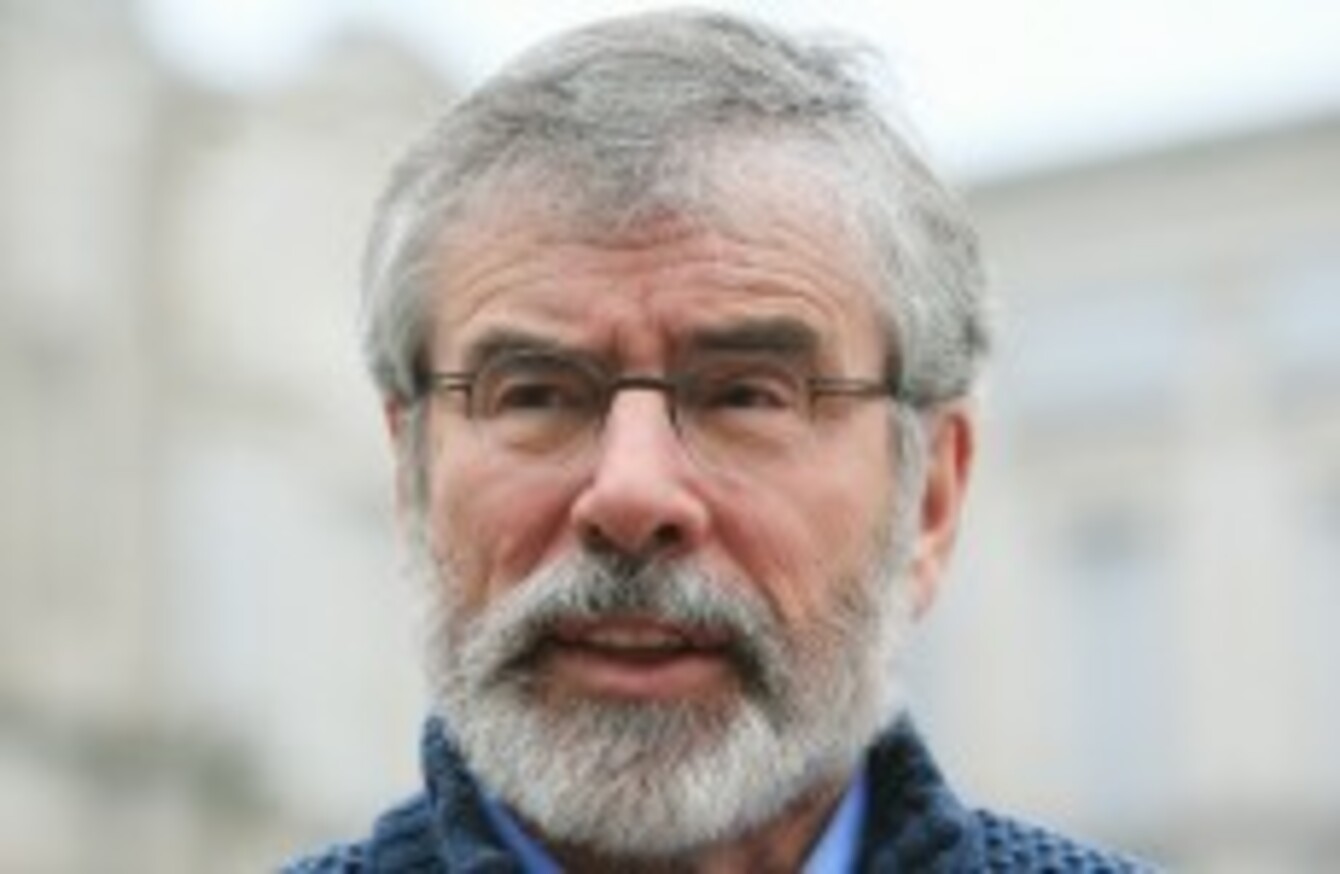 Gerry Adams
Image: Leah Farrell/RollingNews.ie
Gerry Adams
Image: Leah Farrell/RollingNews.ie
GERRY ADAMS HAS said that Fianna Fáil and the government have attempted to put the focus on Sinn Féin's links to the IRA because they fear the party's rise.
The Sinn Féin leader said his party is seeking a mandate to be in government and accused the British government of not wanting to deal with legacy issues from the Troubles in the North.
His comments came in a speech to attendees at a Sinn Féin fundraiser in New York last night. Nearly 700 people attended the $500-a-head Friends of Sinn Féin dinner at the Sheraton Hotel in Manhattan.
In his prepared remarks Adams said: "There has also been an effort by some in Fianna Fáil and in the Irish Government to put the focus on the IRA.
"The motivation for this, at this time, is obvious. Sinn Féin is growing on strength across the island of Ireland. We hope to do well in the General Election. We are seeking a mandate to be in Government.
Our opponents fear this. They know a strong Sinn Féin party, organised across Ireland with mass support, is the best vehicle to deliver Irish unity and the end of Partition and the Union.
He said his party has been "the vanguard" of the battle against violent unionism and "those masquerading as the IRA".
"So, in the time ahead Sinn Féin will continue to lead from the front on these matters. There is no rationale or reason for armed groups except self-gain for those involved.
"Measures must also be put in place to support those who want to end paramilitarism or their involvement in such groups."
The Louth TD claimed some in his party have paid the price for standing up to paramilitarism with attacks on their homes and families. Some live under constant death threats, he said.
"But we will not desist," Adams insisted. "The party which stood firmly against the excesses of the Orange state and British occupation will not be knocked off course by the actions of criminals."