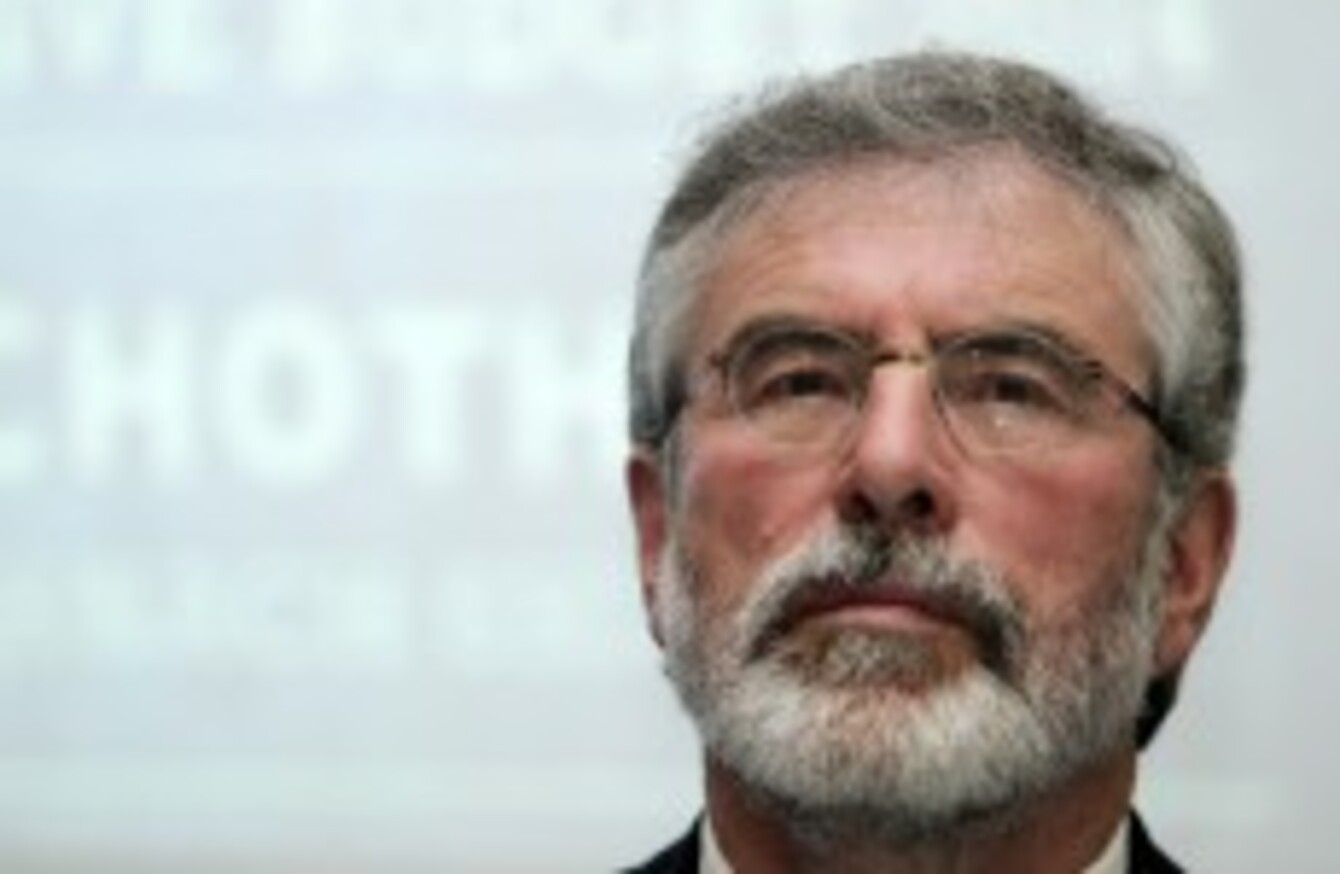 Gerry Adams
Image: Photocall Ireland
Gerry Adams
Image: Photocall Ireland
SINN FÉIN PRESIDENT Gerry Adams has said that a proposal from the Northern Ireland Attorney General to end all investigations, inquiries and prosecutions into killings that took place during the Troubles is not a good idea.
Adams's comments make him the latest political leader to pour scorn on John Larkin's much-publicised proposal earlier this week that would involve no criminal proceedings  being taken over offences carried out during the Troubles.
"I don't think it's a good idea and indeed in 2003 when the British government tried to bring in an amnesty of sorts Sinn Féin actually very actively blocked that," Adams said today.
He had asked the Taoiseach about Larkin's proposal at Leaders' Questions this week though admitted today he had not considered the full detail of the proposals put forward.
Adams repeated his call for a process which would be "victim centred" and would allow for people who "were part of the conflict" to come forward.
He continued: "We don't believe the Republicans could set this up and we don't believe the British could set this up or the Irish government could set this up.

But an international agency surely could set it up and then of course they would have to look at how people could be persuaded to come forward."
Adams cited the example of the protocol used for the Savile inquiry into Bloody Sunday and said that "different victims have different views of what needs to be done".
He said that last night's BBC Panorama programme about the British Army's controversial Military Reaction Force – which carried out shootings on unarmed civilians in West Belfast – was "another incentive to deal with the past".
Adams was speaking as he offered his condolences and paid tribute to the late Father Alec Reid who died today, aged 82.
He said his heart was broken by the news.