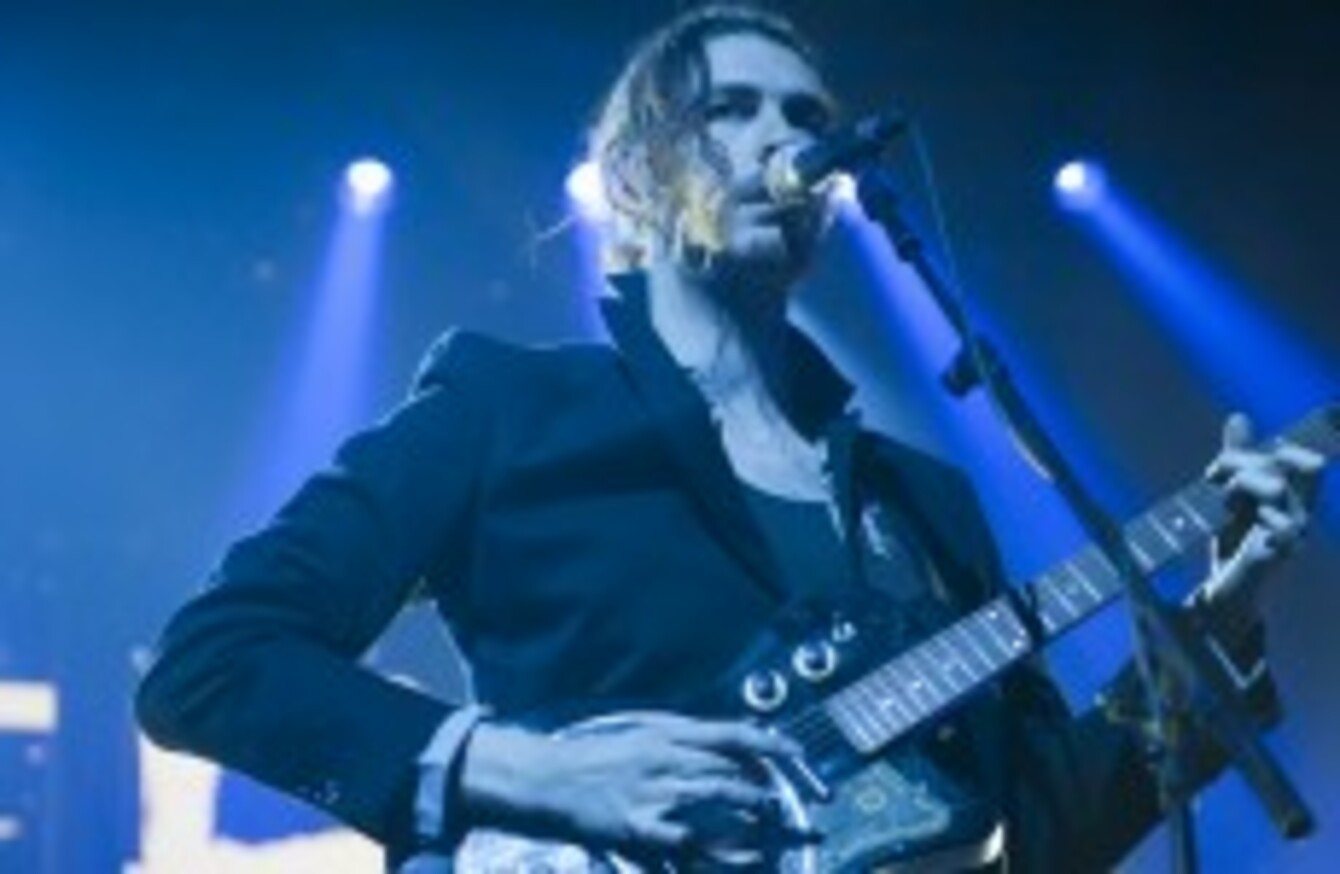 Image: David Jensen/PA
Image: David Jensen/PA
TO THE UNINFORMED, getting into the music business may seem like a question of luck, putting in the hard yards but definitely being in the right place at the right time.
Such people don't realise that some people in Ireland place huge stock in the success of our musicians.
There's a system in place. What's more it's a bloody good one.
Speaking to TheJournal.ie, Angela Dorgan of First Music Contact (FMC) says that the real pleasure in her job is seeing talented people making the most of what they have.
FMC is sort of a first stop shop for any aspiring Irish bands or musicians as they try to catch the eye of the larger system.
Not heard of it? Well there aren't many Irish bands who haven't. Free consultancy is first on the menu, and these guys know their onions.
"It'd be more a question of what performers haven't come through us really," says Dorgan, before listing off a who's who of the Irish music industry from recent times, to wit: Kodaline, Lisa Hannigan, James Vincent McMorrow, The Delorentos, The Coronas, Jape, Declan O'Rourke, Fionn Regan.
And then there's a certain Bray native who has been tearing it up on a global scale recently.
Hozier launched at

Hard Working Class Heroes

in 2013; he put up tracks on Breaking Tunes in June 2013, and then things simply went bananas for him over the course of that weekend – that's the most international presence we'd ever seen at the event.
So how did FMC originate to begin with? Dorgan has been with the cause from the start.
Before FMC there was Federation Music Collectives – we amalgamated everything under one banner in 2003 but got to keep our letters, we're still FMC.  But we've always talked to bands. That's what we do. We've never taken an ad out, if Irish music has one trend its word of mouth.
I would see us as the oil for the gear changes in an artist's creative life – we're there when things start to change, to advise and direct and do everything we can to help them take the next step.
The group have put together the following video – and not because they need the publicity – bands already know who FMC are.
Source: HWCHfestival/YouTube
"It's a case of giving something back. We're taxpayer funded, by the Arts Council, and we do it all. It's a case of showing the public what their hard-earned money goes towards. I see 30 or 40 bands each month – a lot of effort goes into this," says Dorgan.
The other pillars of the food chain are Breaking Tunes (a sort of portal for bands to upload their songs for consideration by FMC, set up six years ago to take out some of the donkey work for Dorgan et al) and the aforementioned emerging music festival Hard Working Class Heroes, held each September since 2003 as a showcase for new artists and more.
So what's the process? It goes in a kind of pyramid. First things first, get in touch with FMC who offer free consultations, and help a band figure out where exactly they want to go, and what they want from the process, even if they don't know themselves. Then get your songs up on Breaking Tunes.
"There's over 10,000 artists on there now – it's a touchstone for Irish music," says Dorgan.
We set it up so it could be its own network – now it's self-informing. It's where the media find the bands.
More than anything you wouldn't believe how much the advertising industry use it – like if they want REM but don't have an REM budget, they can put the keyword into the site and it'll deliver Irish bands who have a similar sound, or who register them as influences.
I have a sort of pinkie promise thing going on with major Irish companies that they'll go to it and Irish artists first for their campaigns!
From there it's a case of getting selected for Hard Working Class Heroes. Get through that and international showcases become the next step on the path to recognition – FMC attends seven each year worldwide. And it's at these festivals where things can really kick off – that's where the festival bookers and buyers go.
"Each year we pick the seven we can afford, but also the ones where Irish music has a foothold in that market (like the States where we go over really well), and whether further connections can be made.
"We don't pick the bands that go to the festivals – the bookers do that, so they're there on merit.
What kind of festivals? Eurosonic in Holland for starters, CMJ in New York, and South by South West (SXSW) in Texas to name but three.
"They change all the time," says Dorgan.
"Like right now we're looking at Airwaves (an Icelandic festival) now that there's a new flight route in place between Dublin and Reykjavik.
After that, the point of the pyramid is the FMC tour each November, where three bands are selected to play six venues around the country in quick succession. It's a hectic schedule.
Hozier it seems is a good example of an artist who followed the chain from the bottom up.
"We have a booker who comes to us from SXSW, he spotted Hozier in the first place. And everything went from there," confirms Dorgan.
Source: All Tvvins/YouTube
So what do the music community at large make of the system? As well as FMC talk the talk, are they keeping the musicians happy?
"I've seen it from both sides, both as a band that no-one knew and as someone with a bit more experience, and it is absolutely the way to go," All Tvvins' Conor Adams told TheJournal.ie, fresh from his band being signed to an album deal by Warner Music in the UK.
With Cast of Cheers (Adams other band, currently on hiatus) we had put our stuff up on

Band Camp

and Angela got to hear of us through the grapevine.
They took us on at a time when no-one cared or knew who we were, they got us to New York. It's all about exposure and they know that.
With All Tvvins they got us to SXSW, we played three amazing gigs there – that was all Angela. It doesn't matter if you're old or new, as far as they're concerned Irish music is what matters.
We Cut Corners vocalist Conall O'Breachain tells TheJournal.ie from Malaga, Spain, that FMC gave the band the impetus they needed to get serious about their music.
"When we first went in, five years ago, we knew nothing really. They were the ones who asked us what do you want to do, where are you going with this," he says.
They showed us so much about what's needed to survive, be it PR, distribution, marketing, things we knew nothing about.
The network that they've established helped us so much. It really is so easy to stagnate as an Irish band, and they're the only show in town. The classics and that kind of thing get a good bit more state help, but for bands, FMC is the way to go.
Source: delphilabel/YouTube
Ringing endorsements. So what do Dorgan and FMC find surprisingly easy and surprisingly difficult about the whole enterprise?
"Surprisingly easy? Having a consultancy with a band, asking them what they know about the industry, seeing confused faces and then telling them 'you, you're the industry'," she says.
Anyone who wants to write a tune for people to listen to, they're the industry. There's no exam you have to take. The only pre-requisite is originality. People singing other people's songs aren't allowed on Breaking Tunes. There are other routes for those kinds of singers, routes we're happy to point out.
What's surprisingly hard is getting people to take the leap of faith, to leave the day job and say 'this is what I do now, this is my business, I'm a musician'.
And finally, in this day and age of pirated downloads, music streams and Kanye West launching a service 'for the people', how does she feel about the Irish music industry and its future?
"How long is a piece of string… it depends on who's doing the measuring you know? For me, I love the democracy of it, everyone being in it together, and people deciding what success means to them, you don't have to be Ed Sheeran or The Script," she says.
And it's not as bad as people think – 21% of what HMV are selling every week is 'other' – the small artists, the undiscovered. They've figured that out and that's where they're concentrating.
But it does need to rebalance in the artists' favour, of course it does.
If there were no songs written none of us would have jobs after all.
This month, as part of TheJournal.ie's ongoing startup and small and medium enterprise (SME) focus, we are looking at the music industry.
To view other stories from our collection, click here.