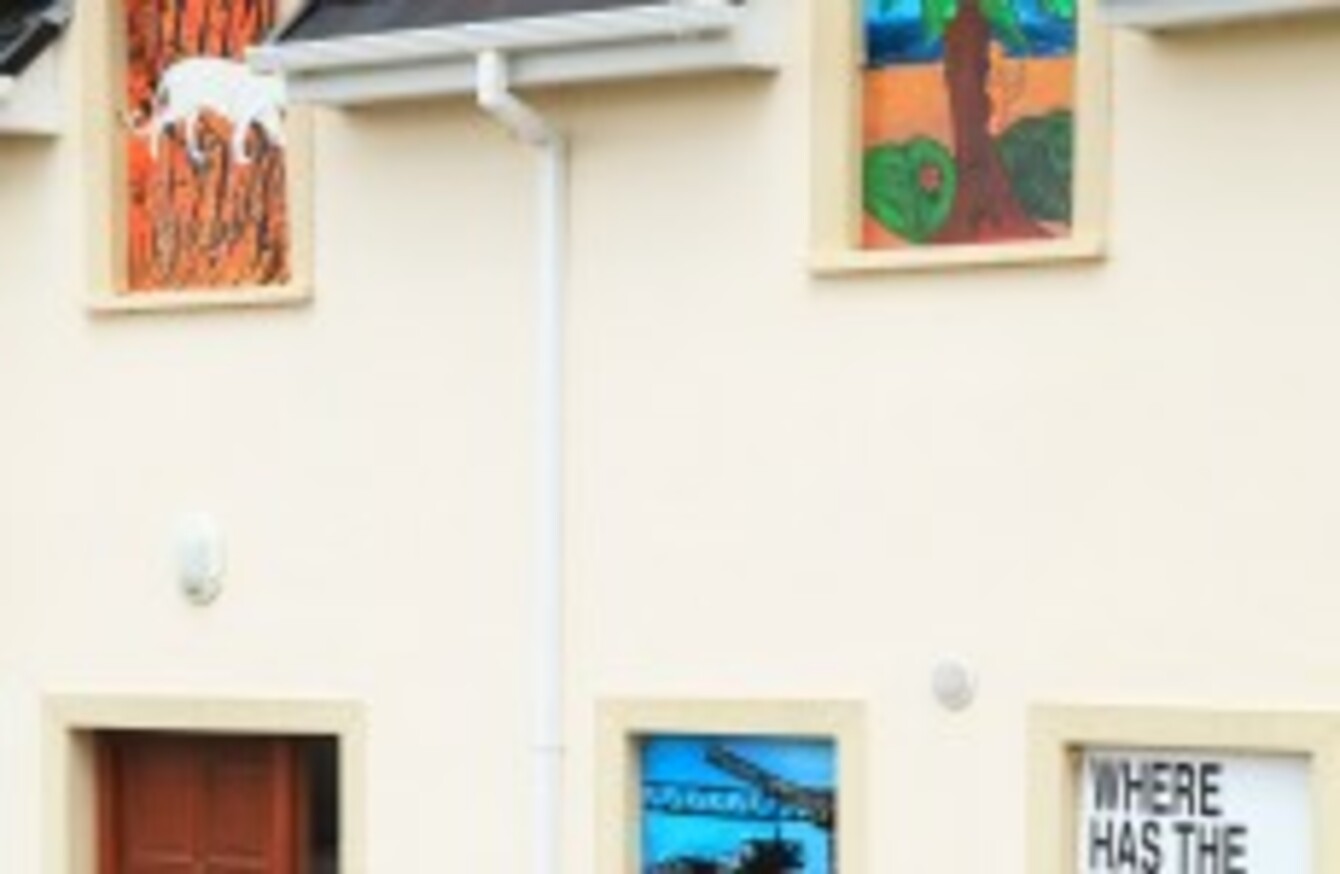 Paintings made by Sneem schoolchildren
Image: Peter Zöller
Paintings made by Sneem schoolchildren
Image: Peter Zöller
IT WAS DEEMED an ugly blot on an otherwise picture-perfect Kerry village.
But the Cul Fadda housing estate has been transformed into an outdoor art project ahead of the 2012 Tidy Towns competition, after a German artist and 57 school children banded together transform the empty and uncompleted ghost estate.
"People said it was an eyesore because it would prevent Sneem from winning another Tidy Towns award," Jochen Gersz told TheJournal.ie.
"So i thought, we cant bulldoze the whole palce. So I came up with the idea to go to the local school and talk to the kids about it."
Local children then painted 22 different images, which they placed in windows on the estate.
Born in Berlin, Gerz lived for 44 years in France, but has worked around the world. He was previously involved in working in a large artistic project in Ballymun's continued regeneration. "There are 2,000 developments in receivership in Ireland. This project looks at ways we might make them easier to look at." He added:
Its joyful, make a sad thing into something people like to see and look at.
What would you do with Ireland's ghost estates?
Answers in the comments box below. The best ones might not end up haunting their own dilapidated ghost estate, but they might end up in our Evening Fix at 8pm…