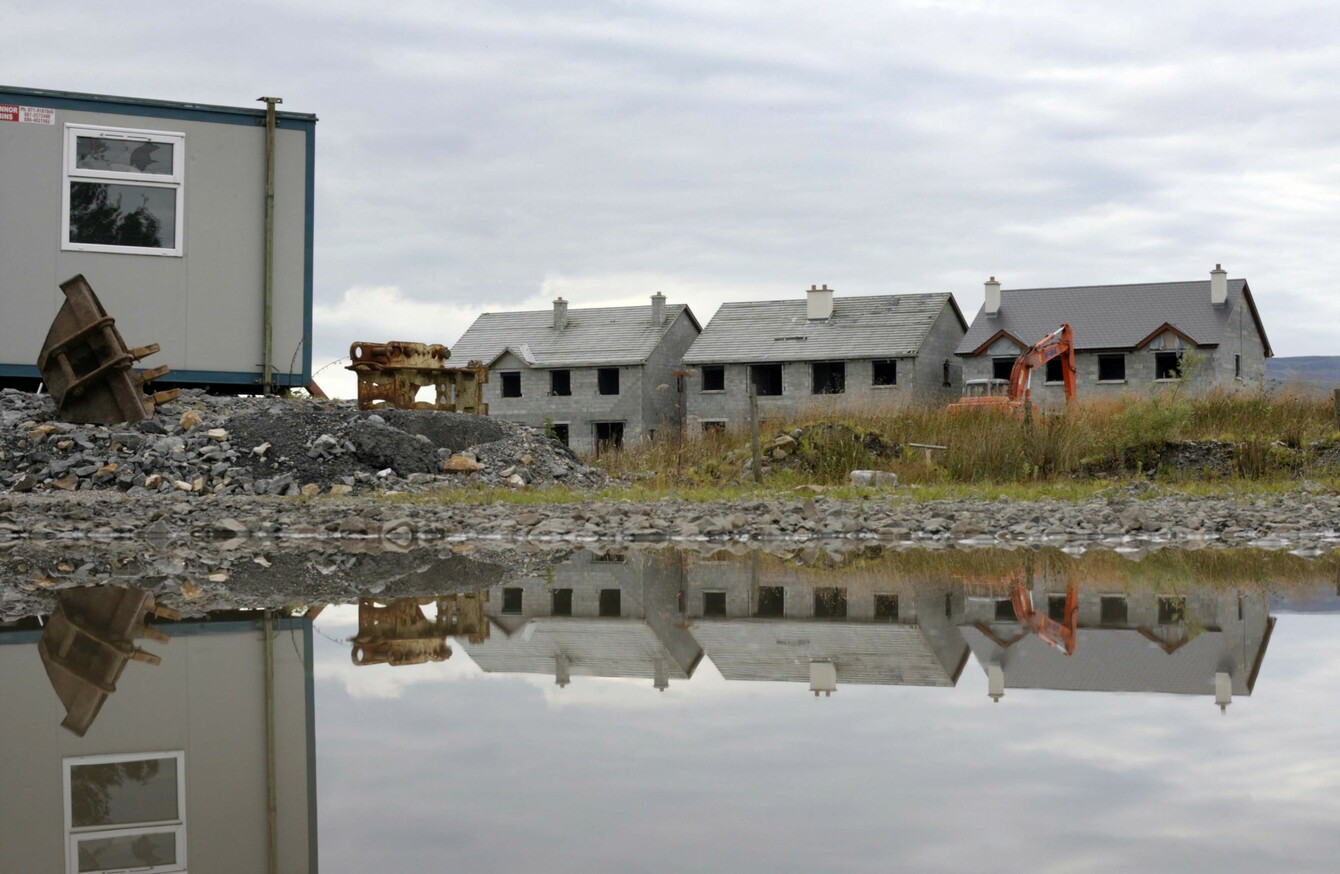 Image: RollingNews.ie
Image: RollingNews.ie
IN 2010 IRELAND had nearly 3,000 unfinished developments. Today that number is 420.
The ghost estates which epitomised Ireland's property and economic crash are now "largely gone" says junior Housing Minister Damien English.
Speaking at the launch of the fifth annual progress report and seventh housing survey on tackling the issue of unfinished housing developments, English said the problem will not soon be forgotten, but the problem was nearly solved.
The report from the Department of Housing shows that there has been an 85% drop in the unfinished developments since 2010 from nearly 3000 to 420. 2016 alone saw the resolution of 248 developments.
The survey also found that 2,000 units are currently being utilised for social housing purposes.
English said that it was his objective to resolve all remaining unfinished housing developments "especially those within high market demand locations".
The report shows that South Dublin County Council is the first local authority area to have zero unfinished developments.
English added:
"[It is my] objective for the following year is to bring back vacant units into reuse for social housing purposes with the potential acquisition or leasing of 1,300 vacant units as a major objective for 2017."