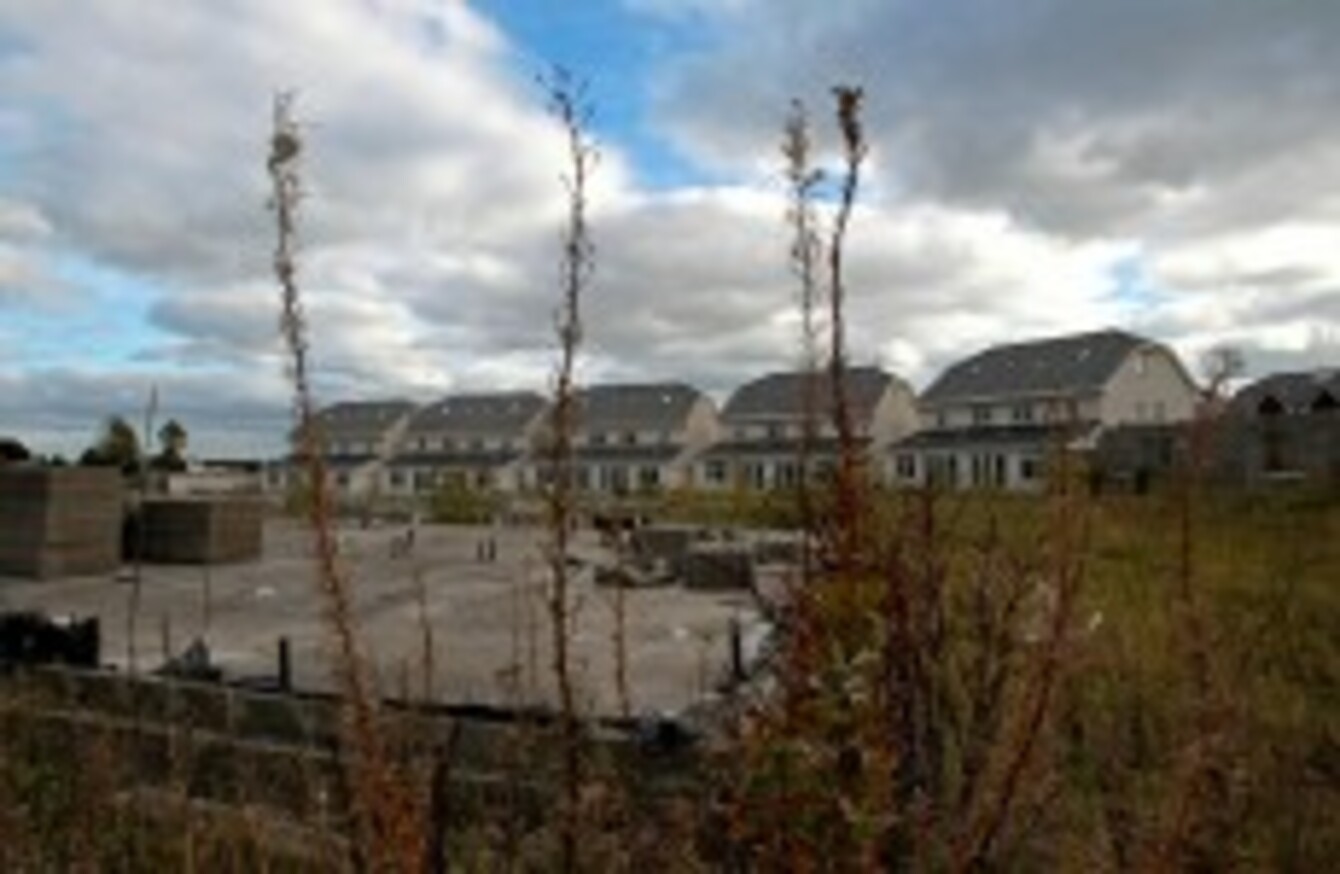 Image: Julien Behal/PA Archive via Press Association Images
Image: Julien Behal/PA Archive via Press Association Images
TEN MILLION EURO is being allocated to finish ghost estates across the country.
There's 992 ghost estates in Ireland and there's a good chance some of them could still end up being demolished.
The Special Resolution Fund is principally designed to address deficiencies in public infrastructure.
The money will be given to local authorities to finish roads, lighting and footpaths so that the overall appearance of the estates will be improved in the hope this may attract investment from developers to finish the estates.
The Housing Minister Jan O'Sullivan said:
This fund is intended to give these estates, where there are residents present, a realistic hope of resolution.
There are concerns that some estates will never be completed unless roads and infrastructure are put in place.
The Department of the Environment has already spent five million euro carrying out safety works in 159 ghost estates, while NAMA has also made separate improvements.
O'Sullivan said:
Since 2010 there has been a 56 per cent decrease in the number of unfinished developments. However, there are still families living in 992 unfinished developments across the country.
Applications for the funding should be lodged by local authorities by 28 February.