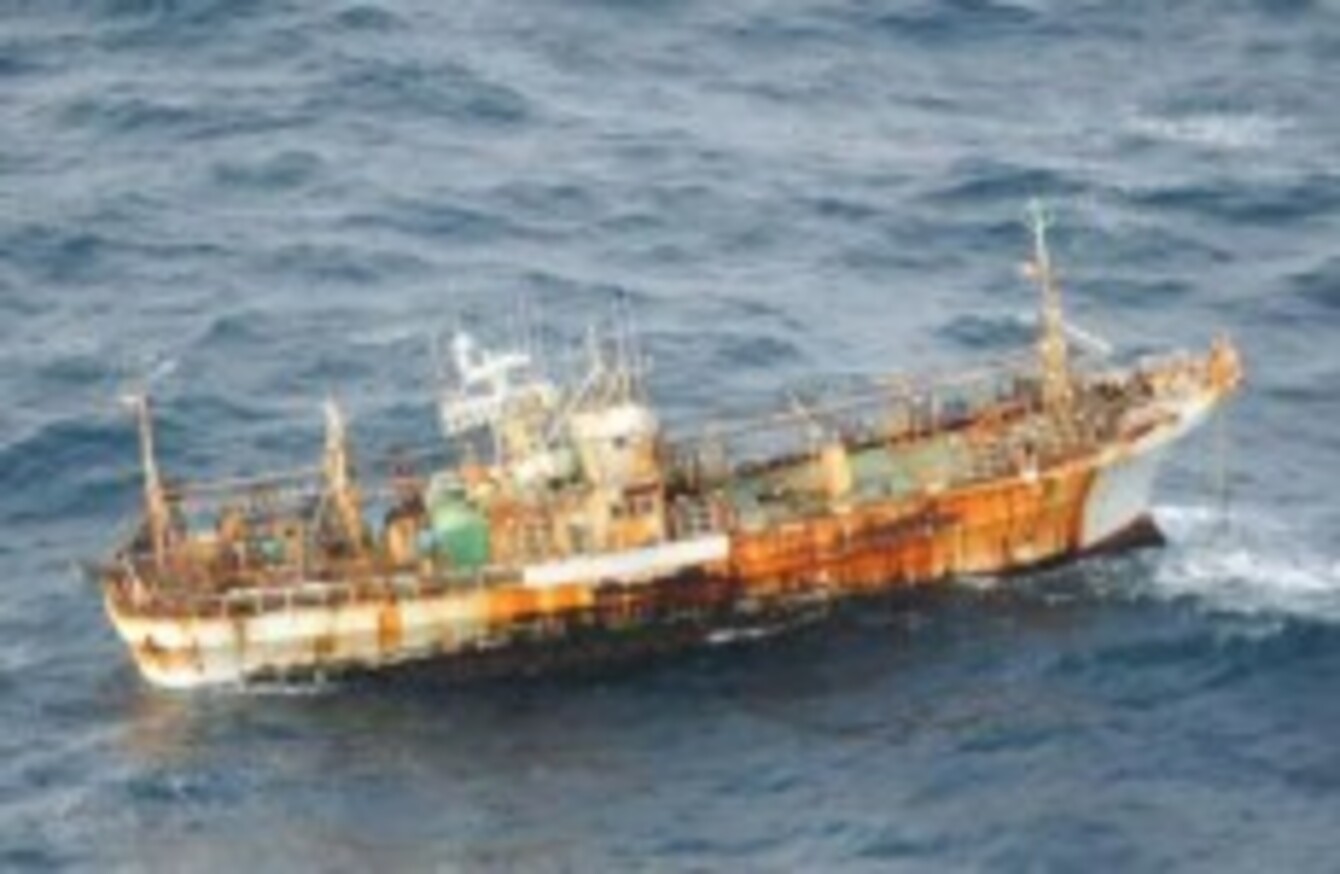 The fishing boat drifting 278km from the Canadian coast
Image: Canadian Department of National Defence
The fishing boat drifting 278km from the Canadian coast
Image: Canadian Department of National Defence
A FISHING VESSEL SWEPT away by the Japanese tsunami one year ago has been spotted off the coast of Canada.
The large vessel, streaked with rust and apparently with no-one on board, was seen by a spotter plane 278km from the British Columbia coast.
According to AFP, it is the first and largest object to drift across the Pacific after the earthquake and subsequent tsunami which rocked Japan on March 11 2011.
A smaller fishing boat, along with a television and other debris, were spotted in the middle of the ocean late last year.
The ship appears intact but dilapidated. "It's been drifting across the Pacific for a year, so it's pretty beat up," marine search coordinator Jeff Olsson told the Times Colonist.
It has now been declared an "obstruction to navigation", and other ships in the area have been warned to look out for the vessel, the New York Times reports.
It's not clear when the vessel might reach shore, and what will be done with it when it does. One salvage expert told the Times Colonist it would be worth very little.
"The ghost ship is probably going to be pretty much worthless — nobody's going to want to have anything to do with it because of the huge costs that are going to be incurred [towing it to shore]," Paul Gray said.