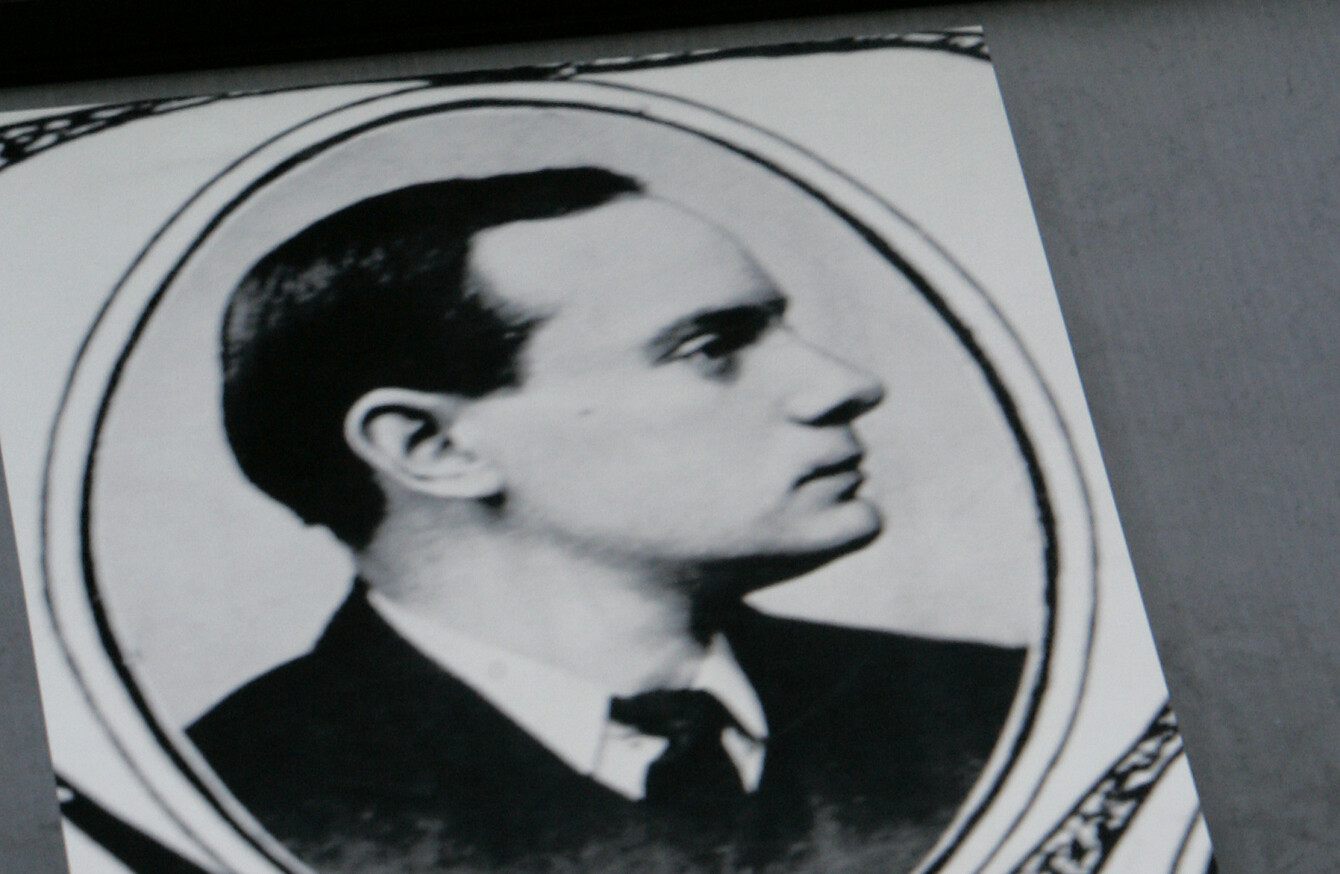 Image: Mark Stedman/Rollingnews.ie
Image: Mark Stedman/Rollingnews.ie
THE GHOSTLY PRESENCE of 1916 revolutionary leader Padraig Pearse may be lingering in a house in Ranelagh, according to its current resident.
Canadian Ambassador to Ireland Kevin Vickers said that he is worried the spirit of Pearse may be occupying his official residence.
In a recent Facebook post, as reported by Canadian outlet CTV News, Vickers outlined how a series of strange noises in the house had led him to believe that something unusual is afoot.
He said: "Ghosts. I never believed in ghosts. Until I arrived here.
"I was sitting watching TV when all of a sudden I heard a heavy chain fall on the floor in the dining room. I immediately went there and there was nothing on the floor.
"A couple of weeks ago laying in my bed, I heard heavy footsteps coming up the stairs. And I could hear laboured breathing. I immediately went out to the hallway and nothing was there."
Having dug into the history of his residence of Glanmire House, Vickers discovered that Pearse actually lived there from 1908 to 1912.
"So I wonder if it is he who walks the hallways of this residence," the ambassador said. "Some evenings he or she seems agitated. Then days go by and all is quiet."
Vickers has made headlines here before, having tackled a protester interrupting a 1916 event last year.
The former sergeant-at-arms was also hailed as a hero after he shot dead a gunman who had killed another at the Canadian House of Commons in Ottawa in 2014.
Interestingly, one of Pearse's last written works was an essay called "Ghosts".
In the preface, he wrote: "Ghosts are troublesome things in a house or in a family.
There is only one way to appease a ghost. You must do the thing it asks you. The ghosts of a nation sometimes ask very big things, and they must be appeased, whatever the cost.