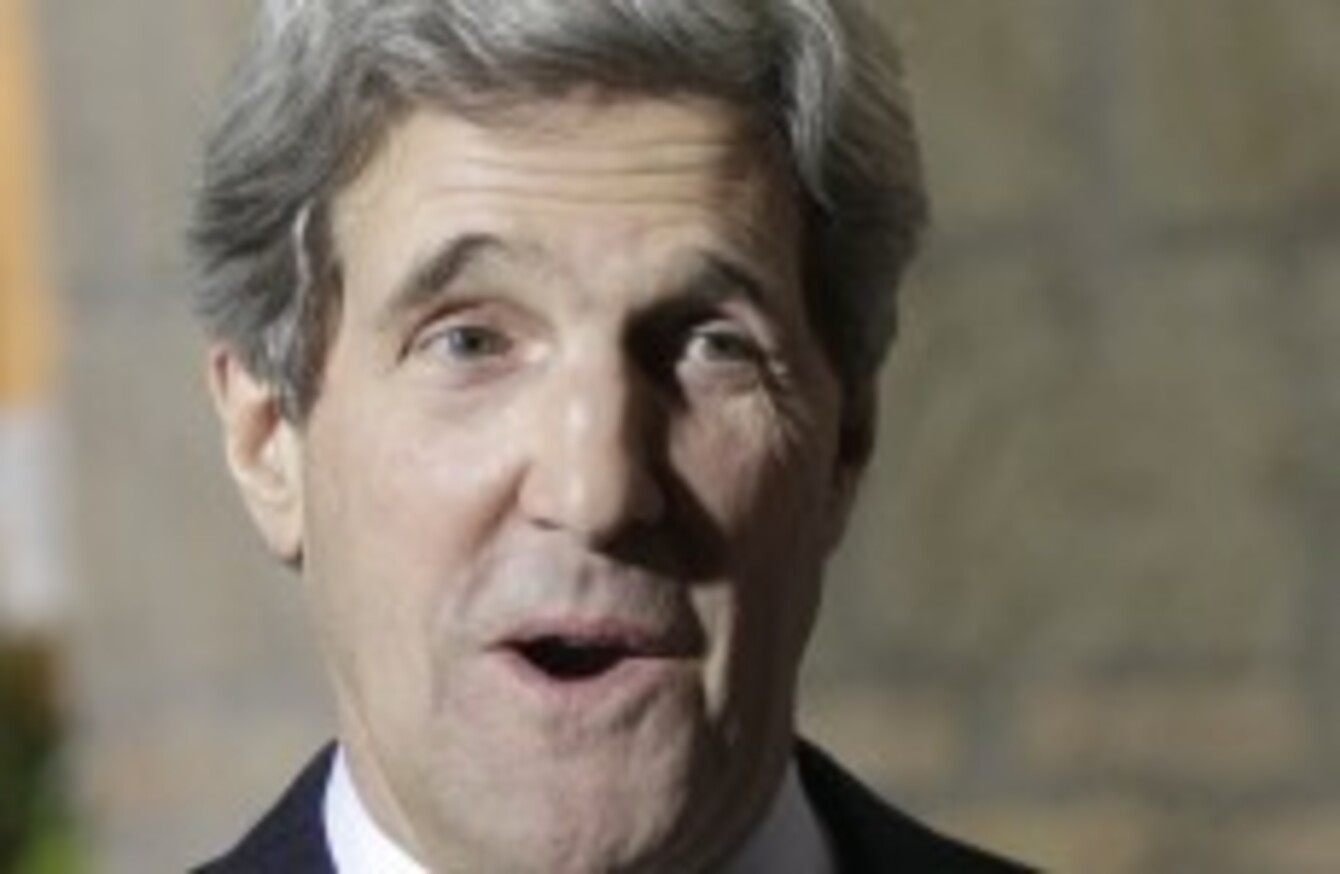 Image: Riccardo De Luca/AP/Press Association Images
Image: Riccardo De Luca/AP/Press Association Images
TÁNAISTE EAMON GILMORE will be on the other side of the Atlantic for St Patrick's Day festivities next month, his department has said.
The Foreign Affairs Minister told US Secretary of State John Kerry that they will formally meet in Washington DC on or around 17 March.
The pair had an informal meeting before the transatlantic dinner in Rome yesterday as part of Kerry's whirlwind tour of Europe.
Talks over dinner centred on the trade and investment partnership between the US and the EU. The conflict in Syria was also discussed, as were Iran, Afghanistan, Mali, the Sahel and the Middle East.
Gilmore believes there is now a political commitment on both sides of the ocean to proceed with a trade agreement.
"I emphasised the dividends of a transatlantic trade agreement, both from an economic and a diplomatic perspective, and the huge potential for jobs on both sides of the Atlantic. Secretary Kerry echoed these sentiments."
Kerry told Gilmore that he plans to visit Israel with the US President in an attempt to secure the two-state solution.
The Secretary of State, who recently took over from Hillary Clinton, is on an 11-day trip to Europe and the Middle East – his first tour since taking office.
Last night's dinner was attended by 36 foreign ministers and was hosted by the Italian Foreign Ministry. NATO's Secretary General Anders Fogh Rasmussen and EU High Representative for Foreign Affairs Catherine Ashton were also in attendance.