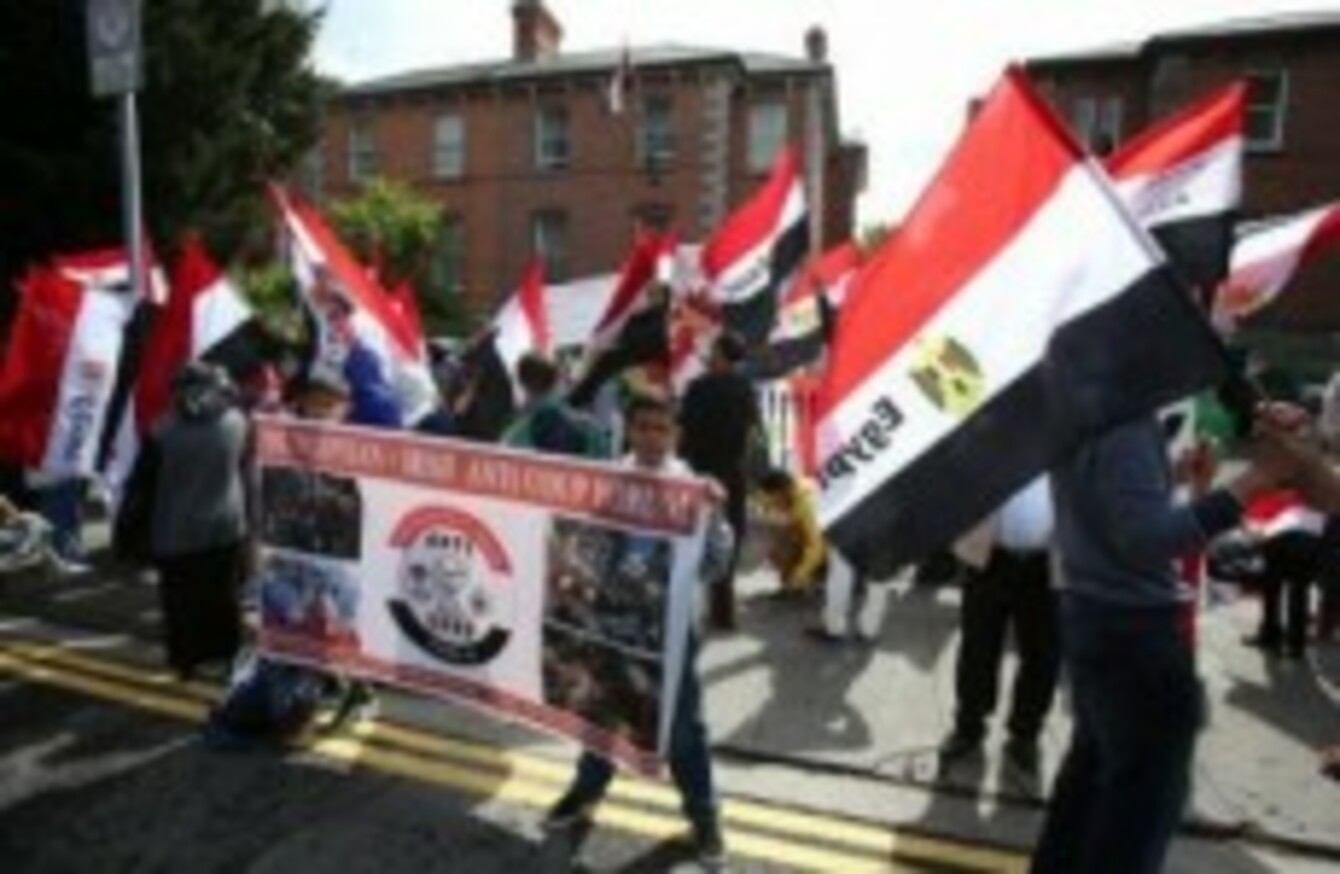 Friends and family of the Halawa siblings demonstrate in Dublin last month
Image: Niall Carson/PA Wire
Friends and family of the Halawa siblings demonstrate in Dublin last month
Image: Niall Carson/PA Wire
THE TÁNAISTE AND Minister for Foreign Affairs has said that the four Irish citizens who are imprisoned in an Egyptian prison have been visited by their family and are "doing well".
Eamon Gilmore told RTÉ's Morning Ireland that the Halawa siblings are receiving the same treatment that any Irish citizen would receive.
Sisters Omaimia, Faitima and Somaia Halawa, along with their brother Ibrihim, were jailed in Cairo after taking refuge in a mosque. They were told on Sunday that they will spend at least a further 15 days in prison. but Gilmore says that he hopes to see them released soon.
"I hope that they will be home soon. Our main concern at the moment is their well-being.
"They have been visited by family members and are doing well.
"They are four Irish citizens and they are getting the same treatment that any Irish citizen would get in this situation."