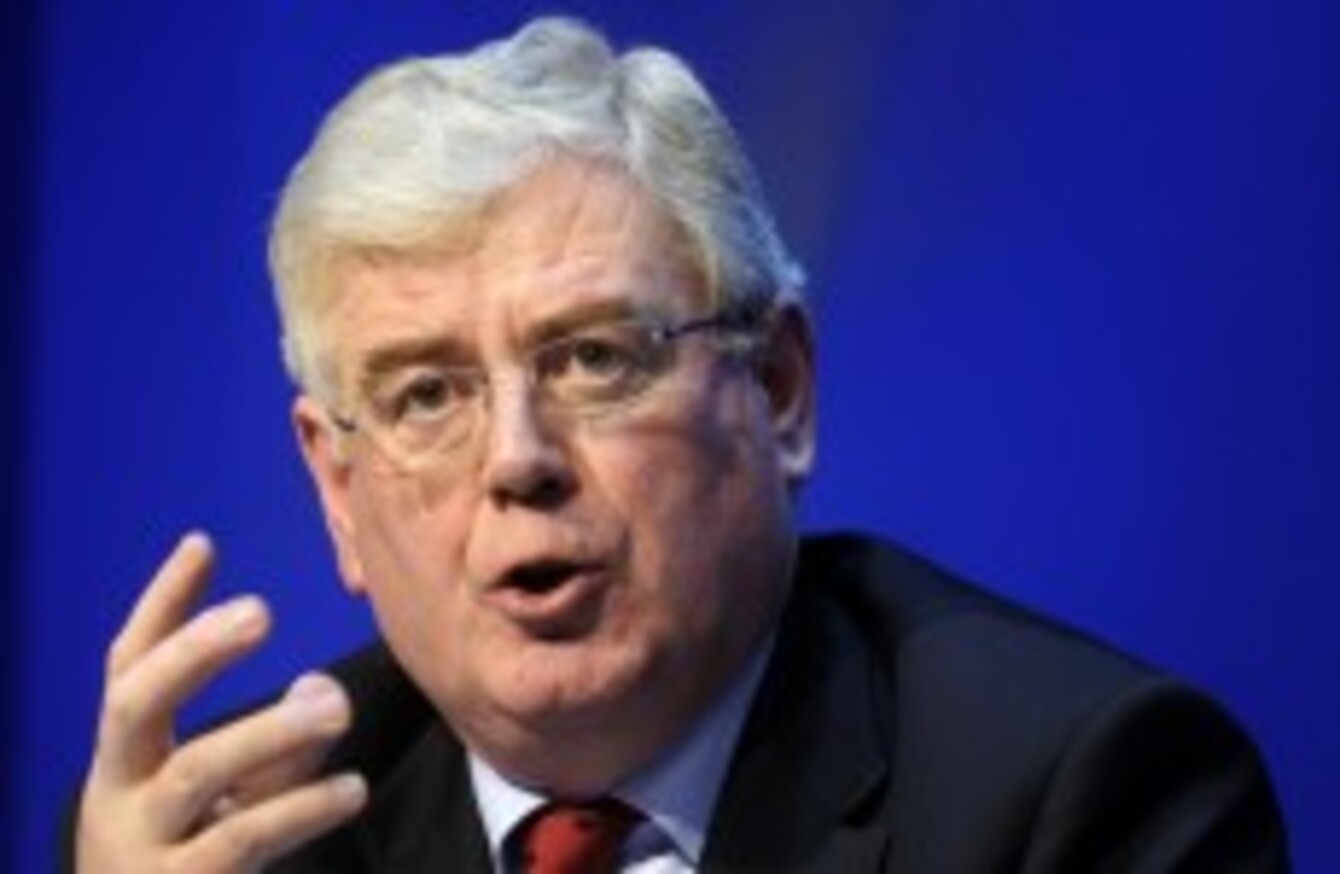 Image: Laura Hutton/Photocall Ireland
Image: Laura Hutton/Photocall Ireland
THE TÁNAISTE HAS suggested that Ireland may not need a referendum to endorse Friday's landmark deal aimed at saving the euro.
Eamon Gilmore said that the deal is likely to be an international agreement rather than a change to an existing European treaty – which means it wouldn't have to go to a vote.
The Taoiseach is due to start a debate on the issue in the Dáil next week, Gilmore said.
The Tánaiste added that it was "not in Ireland's interest" to see Britain isolated within the EU. British Prime Minister David Cameron said on Friday that Britain would not be part of the deal as it did not protect Britain's interests.
Speaking on RTÉ Radio 1′s This Week programme this afternoon, Gilmore said that the plan is "not a change to the European treaties".
The Tánaiste said that it is not envisioned that the plan would need to be ratified by all 27 EU countries or else risk not proceeding. Instead, the plan would be an international agreement that countries can decide to observe if they so wish.
"What is envisioned here as I understand it is an international agreement where countries voluntarily subscribe to it or don't subscribe to it. You're either in or you're out," said Gilmore.
Enda Kenny said yesterday that the Attorney General will "forensically examine" the deal before deciding whether a referendum was needed".
"Ultimately until we see that final draft (of the plan) it isn't possible to give a conclusive legal opinion as to whether or not a referendum will be required," said Gilmore.
"But the first priority is that we take the steps that are necessary to secure the euro – and if, in certain circumstances, that requires a referendum then we'll have a referendum".
The Tánaiste said today that there will be "quite an amount" of bilateral discussion between Ireland and Britain before the EU deal is finalised about a range of issues, including Britain's position within the EU, common agendas between the two countries, and Britain's position on the agreement.
"There's a lot that can happen between now and March," said Gilmore.
"I see and hear a lot about Britain being isolated within the European Union. That is not in Ireland's interest. Britain is our nearest neighbour, they're a very close friend and they voluntarily came to Ireland's assistance last year (with) a bilateral loan when the bailout was agreed to".
The Taoiseach is due to bring up the issue of the summit in the Dáil this week.