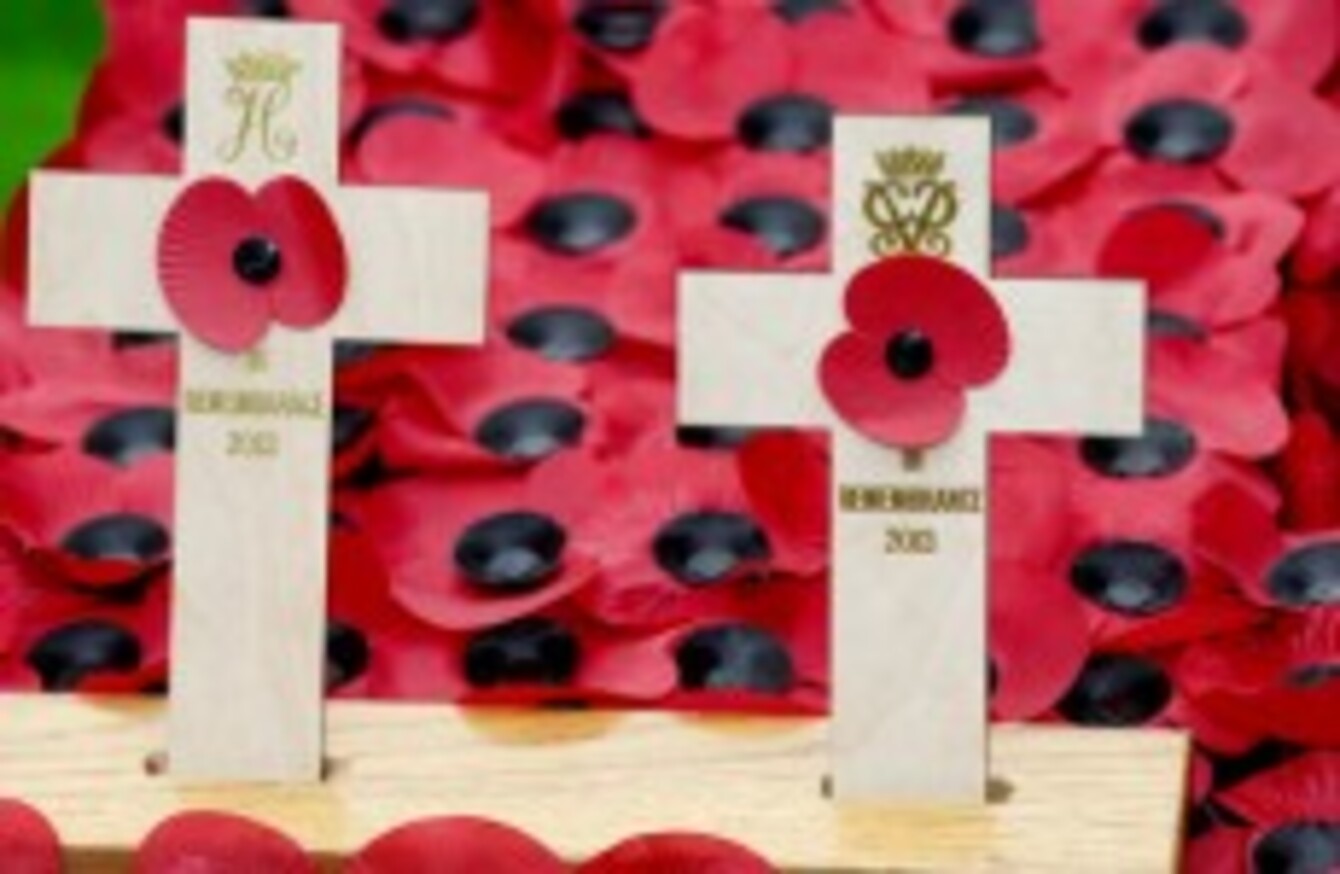 Image: David Crump/PA Wire
Image: David Crump/PA Wire
Updated 19:19
THE TÁNAISTE AND Minister for Foreign Affairs Eamon Gilmore today marked Remembrance Day in Belfast.
Eamon Gilmore has been in Northern since yesterday, where he addressed the Annual Conference of the SDLP in Armagh and committed to help bring an exhibition of photographs about 'the Disappeared' to towns and cities throughout Ireland.
In Belfast last night, both the Tánaiste and Secretary of State for Northern Ireland, Theresa Villiers MP, addressed the Irish Association on the occasion of their 75th anniversary. On the eve of Remembrance Sunday, both speeches focused on the theme of commemorations and respectful remembering.
He laid a laurel wreath at the main Northern Ireland Remembrance Sunday Commemoration Service.
The Tánaiste will be joined by the First Minister of Northern Ireland, Peter Robinson, and by the Secretary of State for Northern Ireland, Theresa Villiers, at the service, which takes place at the Cenotaph at Belfast City Hall.
The Belfast ceremony was one of several taking place throughout Northern Ireland to commemorate the sacrifices of the servicemen and women of British and Commonwealth forces during the two World Wars and in later conflicts.
The Tánaiste, who is attending the Belfast Remembrance Sunday services for the second year in succession, said that he was commemorating the Irish men and women who died in both World Wars.
"It is both important and appropriate that I am here today in Belfast to respectfully remember those Irishmen and women, from all communities and from both parts of the island, who died in conflict."
Taoiseach Enda Kenny also laid a wreath at the War Memorial in Enniskillen and President Michael D Higgins took part in a ceremony at St Patrick's Cathedral in Dublin.
First published 07:30.