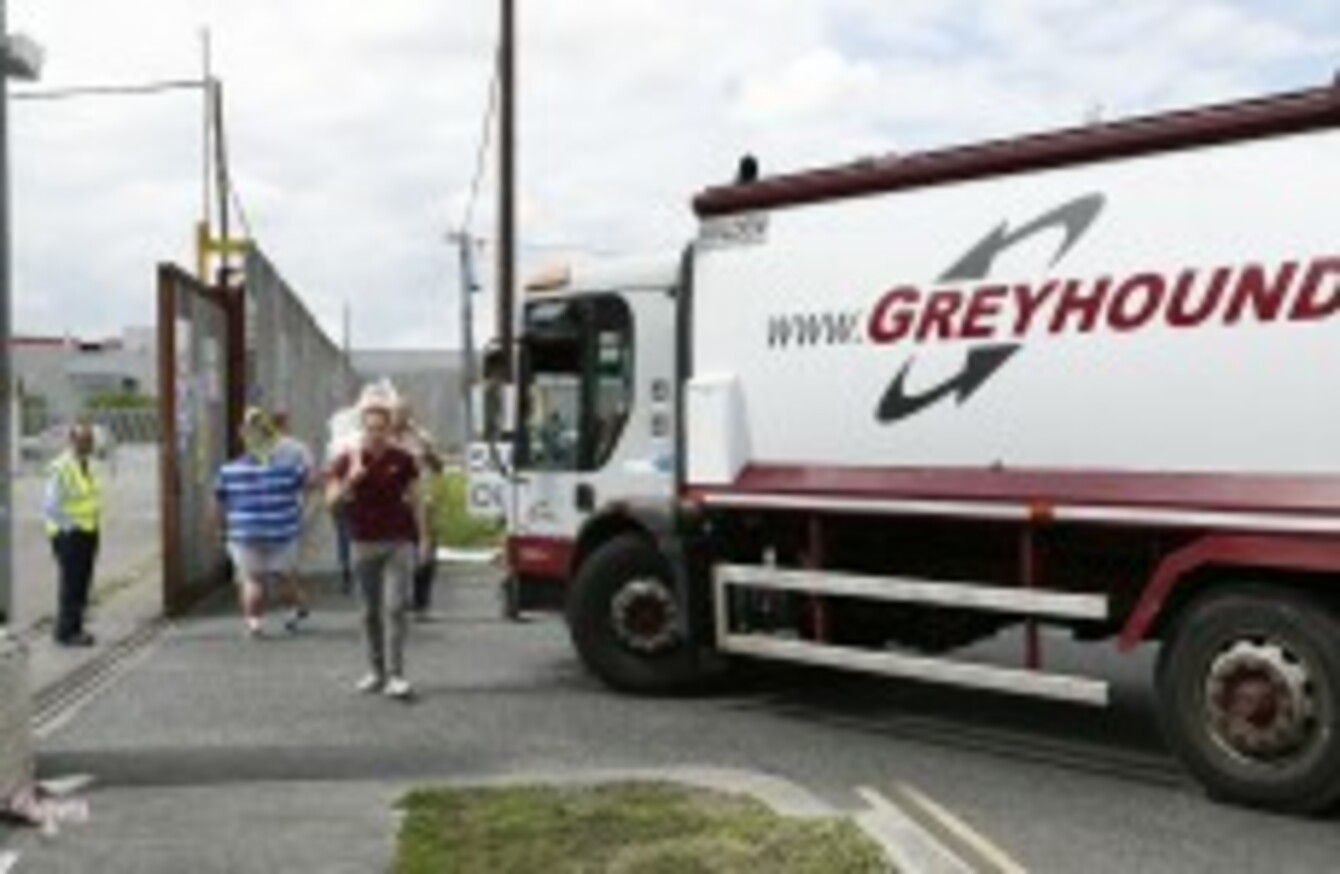 Image: Sasko Lazarov/Photocall Ireland
Image: Sasko Lazarov/Photocall Ireland
Updated Saturday 12.39pm
SOUTH DUBLIN COUNTY Councillor Gino Kenny has vowed to break a High Court injunction handed to him yesterday, which ordered him to stop blockading lorries at the Greyhound Recycling plant in Clondalkin.
The High Court order had been requested by the waste management company as part of a series of injunctions against SIPTU and other individuals, the rest of which will be heard next week.
"I won't be observing the injunction," Kenny told TheJournal.ie this afternoon.
In my view, the use of scab labour is an affront to working people in Ireland, and it has to be challenged, by any means necessary.
So this court order won't make any difference to me.
According to RTE News, Justice Garrett Sheehan had also insisted in his ruling that Kenny, a People Before Profit Councillor from Clondalkin, desist from intimidating Greyhound crews.
This is a point that Kenny disputed:
I haven't been intimidating anyone. The people doing the intimidation are the Buckley brothers [who own Greyhound] and the scabs.
When I went down there [to the Clondalkin plant], I saw locked-out workers being goaded. I don't know how they've been able to put up with it.
A statement from Greyhound Recycling last night welcomed the court's decision, but added:
Greyhound regrets being forced to take this action.
It follows a number of incidents where trucks have been illegally blocked by both striking workers and protesters and where agency and contract workers have been abused intimidated and threatened.
The reason Greyhound sought this injunction was to ensure the health and safety of our collection workers and to ensure continuity of service to our customers.
The court was also shown video of a protest which took place on 28 July at the Greyhound Recycling plant on Crag Avenue in Clondalkin.
It allegedly contained images of Kenny – a 2011 Dáil candidate in Dublin Mid-West - physically preventing a truck from entering the plant.