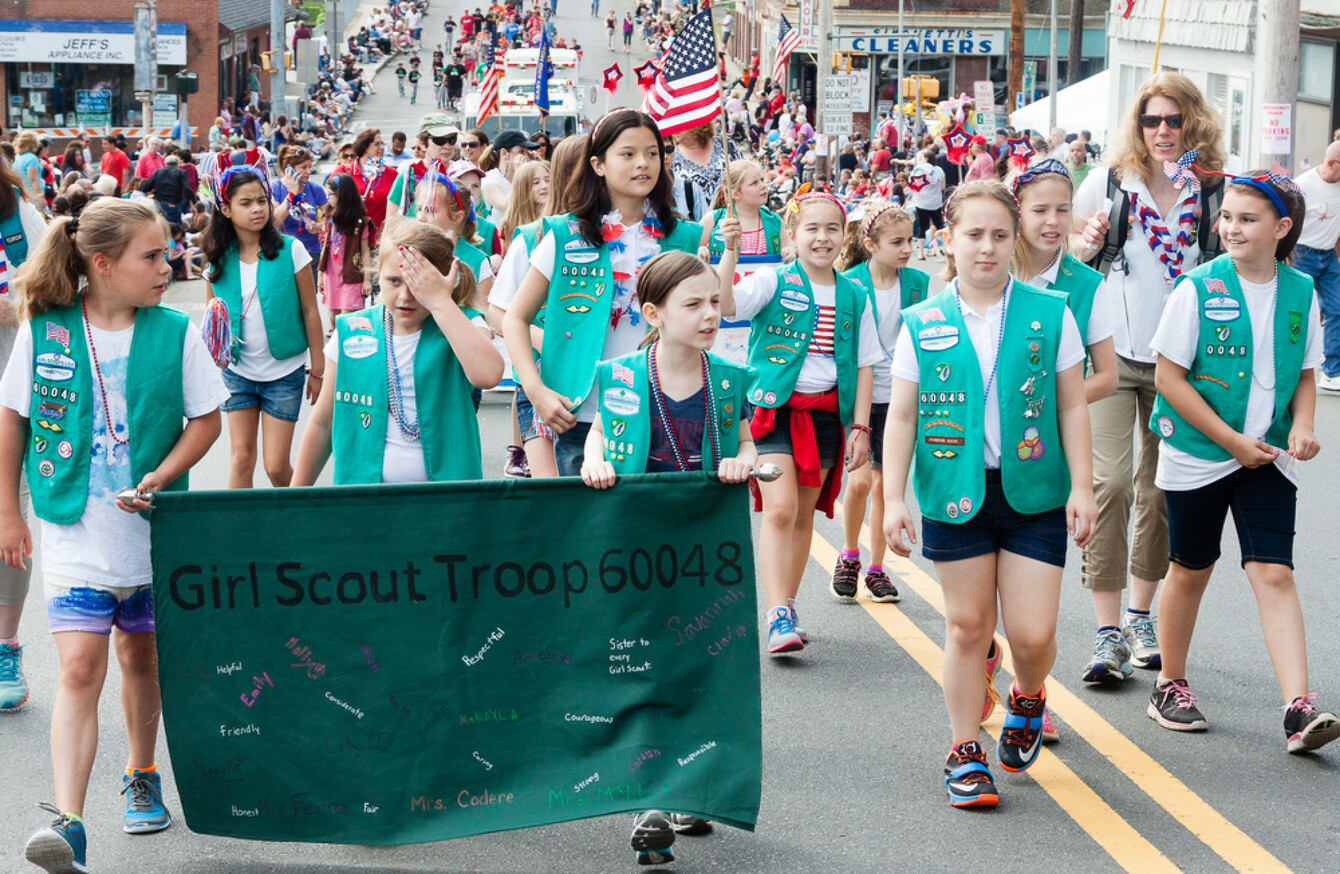 File photo.
Image: Shutterstock/barbsimages
File photo.
Image: Shutterstock/barbsimages
THE GIRL SCOUTS of the USA has issued a warning to parents asking them not to force their children to hug relatives at family gatherings over the holiday season.
"The notion of consent may seem very grown-up and like something that doesn't pertain to children," explains Girl Scouts' developmental psychologist Dr Andrea Bastiani Archibald in a post on the organisation's website.
But the lessons girls learn when they're young about setting physical boundaries and expecting them to be respected last a lifetime, and can influence how she feels about herself and her body as she gets older.
The warning comes as allegations of sexual misconduct by men in high profile positions continue to emerge in America and around the world.
Dr Bastiani Archibald highlighted the threat of predators and the positives of teaching girls about consent at an early age.
Sadly, we know that some adults prey on children, and teaching your daughter about consent early on can help her understand her rights, know when lines are being crossed, and when to go to you for help.
The blog post also offered some pointers on how children can express "appreciation, thankfulness and love" without physical contact.
"Saying how much she's missed someone or thank you with a smile, a high-five, or even an air kiss are all ways she can express herself, and it's important that she knows she gets to choose which feels most comfortable to her," it said.
Psychiatrist Dr Janet Taylor responded on ABC News by saying parents should be careful to not create "a mass hysteria about physical contact with loved ones".
"As parents, we have to use common sense and also realize that it's never too early to start a conversation about good touch and bad touch," said Taylor.
But also we don't want to overstep our boundaries so our children are not afraid of who they should not be afraid of.
The Girls Scouts website says nearly two million girls are members while there are also 800,000 adult members.