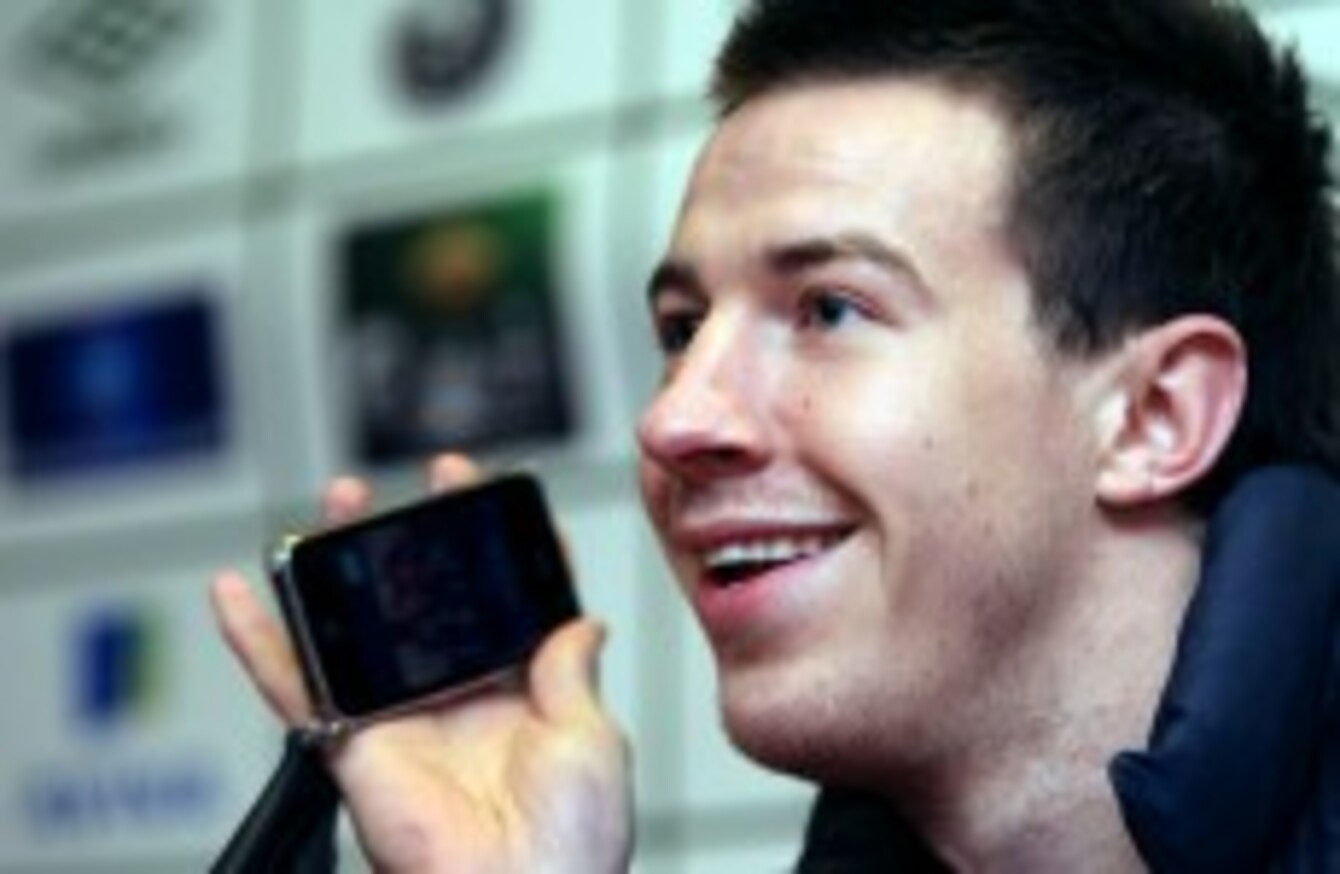 Cheap calls and free texts for Sean St Ledger in Poland?
Image: ©INPHO/Donall Farmer
Cheap calls and free texts for Sean St Ledger in Poland?
Image: ©INPHO/Donall Farmer
A LABOUR SENATOR has called on mobile phone companies to give Ireland fans travelling to the European Championships in Poland next month free texts and reduced tariffs during the competition.
Jimmy Harte was speaking in the Seanad yesterday in response to a report that as many as 40,000 Ireland fans will be travelling to at least one of Ireland's group games in Poland with the hope that the Green Army can progress to the knockout stages in Ukraine.
He suggested that as a gesture of goodwill, phone companies could offer fans free texts and reduced tariffs during the competition and said he intends to bring the matter up with the Minister for Sport, Michael Ring.
The four main Irish phone companies would not immediately be drawn on the possibility of offering such a deal to travelling Irish fans next month.
Harte said yesterday: "As many as 40,000 fans are hoping to travel to at least one game and these fans have been saving for a long time to see the Irish team in a major championship.
"The companies will make plenty of revenue from these fans who will be calling home but it's only fair that they should not be subjected to the exorbitant roaming fees that they will be hit with.
Harte cited a study in the UK which said that based on average tariffs, fans bound for Ukraine could face a total daily phone bill of around €330 for calls, texts and data usage.
Harte suggested it could be a similar story in Poland and said he would be putting the matter to Michael Ring when he is in the Senate on Thursday. He said he will "make the case for the hard pressed fans who are concerned about the mobile costs in Europe".
Of the mobile phone operators, Three said that it was already offering a €5 promotion for fans travelling to Poland that allowed them around 38 free texts.
Vodafone said that it has offers such as Vodafone Passport in which customers pay the same per minute out of bundle rate as at home plus a 79c call connection fee. Bill pay customers can also pay €1.50 to have international calls and texts included in their price plan.
O2 did not respond to a request for comment at the time of publication. Meteor referred queries to the Irish Cellular Industry Association, which represents Irish mobile operators, and could not be reached for comment.
"The phone companies have an opportunity to show the fans that they value their custom and offer them a gesture at this great event," Harte added.