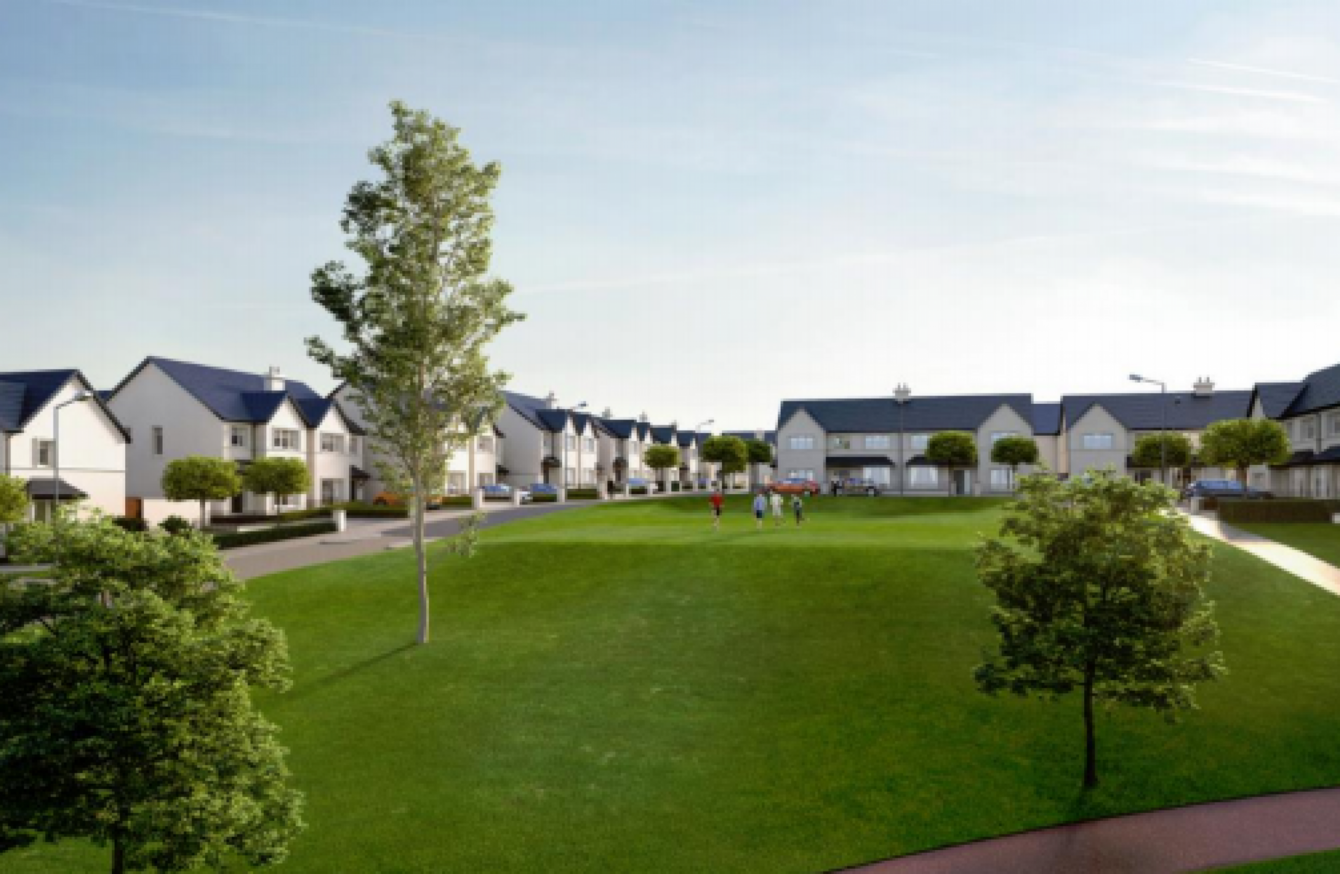 How some of the homes will look.
Image: O'Flynn Properties
How some of the homes will look.
Image: O'Flynn Properties
PLANNING PERMISSION HAS been granted for a 600-home development in Glanmire, Co Cork.
O'Flynn Construction was granted permission under the new Strategic Housing Development (SHD) process for the construction 608 residential units and neighbourhood centre at Ballinglanna. The neighbourhood centre includes a creche, retail services, a community building and a school site.
It is the largest approval under the SHD scheme to date and the first outside of Dublin. SHD planning allows developments of over 100 homes go straight to An Bord Pleanala, speeding up the application process.
Ballinglanna will see a mix of 496 terraced, semi-detached and detached houses ranging from two, three and four bedrooms in size, as well as 112 apartments in six separate blocks ranging from three to five storeys in height.
O'Flynn Construction expects to commence construction in Summer 2018, with the first units going on sale from around February next year.
Michael O'Flynn, Managing Director of O'Flynn Construction said the approval was welcome.
"It is particularly welcome that the Board has given an early grant of permission for Ballinglanna under the SHD process, and without any significant changes to the scheme, and we look forward to proceeding as quickly as possible with construction. I would like to acknowledge the speed with which An Bord Pleanala dealt with this application, and to pay tribute to Cork County Council for their input into this successful application."
Ballinglanna has been zoned for residential development since 2005, but despite its zoning, previous proposals on the site had to go through the conventional planning process.
"Large residential schemes like Ballinglanna inevitably end up on appeal," said O'Flynn, "So the new SHD process which allows applicants and third parties make their submissions directly to An Bord Pleanala is a welcome change and certainly can help address the housing crisis in a more appropriate and timely manner."
The SHD application for the project was formally lodged on 20 December last year.