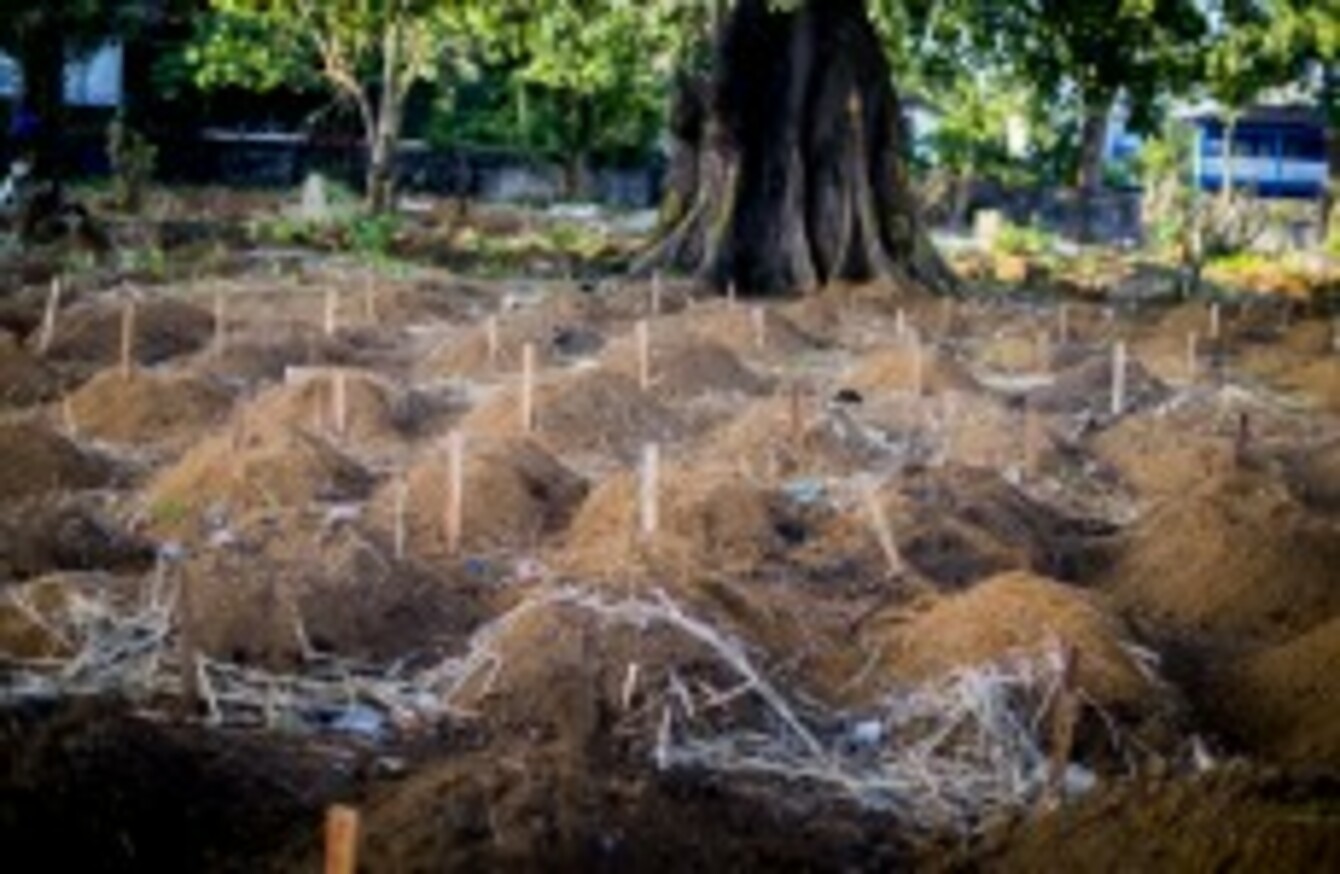 Graves in Sierre Leone.
Image: Concern Worldwide US
Graves in Sierre Leone.
Image: Concern Worldwide US
THE GLASNEVIN TRUST has teamed up with Irish aid agency, Concern, to help with the burials of people who have died of Ebola in Sierre Leone.
The largest provider of funeral services in Ireland, the Glasnevin Trust, are assisting with the burial records management in Freetown, the capital of the country.
Burial records 
The "unique relationship" came about when Concern requested assistance from the Trust for use of its proprietary Cemetery Records Management System (CRMS) to manage burial records and grave locations.
Concern said that secret burials and poor dead body management contribute to up to 70% of transmissions of Ebola, with local public support low for unmarked graves.
As a result, Concern recently took over the management of two cemeteries in the Freetown area from the Ministry of Health and has been training and managing two 12-person burial teams who have been burying up to 85 bodies per day.
"When we took over management of the two cemeteries, we decided the best way to secure local support was to ensure that records were kept and graves clearly identifiable, and so we approached Glasnevin Trust, who have considerable expertise in this area," said Concern's Director of International Programmes, Anne O'Mahony.
Source: Concern Worldwide/YouTube
Partnership 
She said they were delighted to partner with the Trust, adding that the partnership has already proven transformational in terms of public support as it preserves the dignity of the deceased and respects the relatives with whom communications have been hugely improved.
Most importantly, we have already seen a significant drop in the number of secret burials, which are a huge risk to public health.
Mervyn Colville, Deputy CEO of the Glasnevin Trust said they have developed the first multi-functional management system for use in cemeteries and crematoria, with their management system facilitating the arranging of burials using both online and internal burial records management.
The CRMS ensures the accuracy of all burial and grave location records and each record contains detailed information on the deceased including name, address, cause of death, date of death, grave location details, and much more.Crucially, the technology is transferable and this is why we are in a position to assist Concern in their hugely important work on the ground in Sierra Leone.