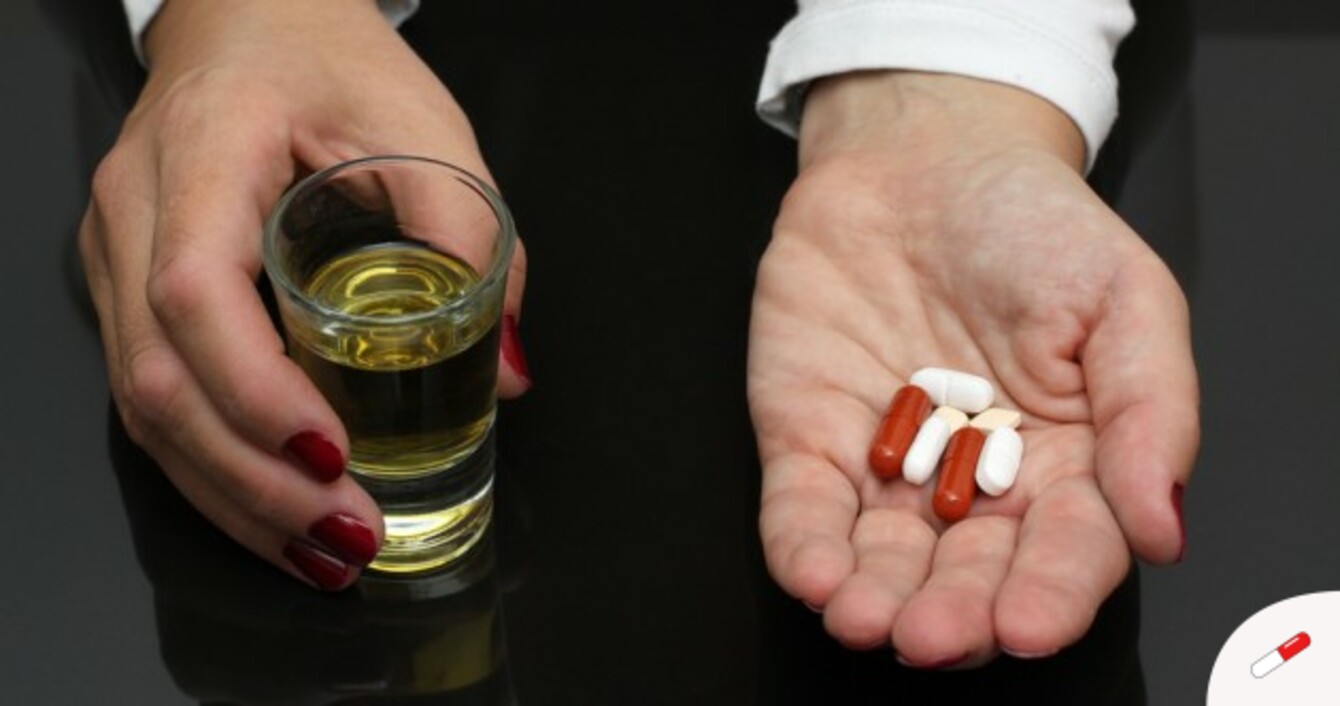 Alcohol and prescription pills? Yes, those are in the survey too.
Alcohol and prescription pills? Yes, those are in the survey too.
THE USE OF drugs – legal and illegal – has a huge impact on the world. Is all of this impact negative? What do we really understand about how we use them? Does society consider alcohol a drug?
The Global Drugs Survey 2015 is a huge project carried out by an independent research organisation to try and gather real-time data on how people all over the globe use drugs.
The first such survey was carried out in clubbers' magazine MixMag 15 years ago to help build a picture of how recreational drugs were being used on the scene – and what problems (if any) clubbers were having with them.
It has now expanded to include international news organisations and findings from last year's survey were revealed in outlets like The Guardian, the Sydney Morning Herald and other major news publications.
This year, Ireland has been included in the survey and TheJournal.ie  – along with Spin1038 and HotPress magazine – are media partners, giving you a chance to participate in the largest independent drug use survey in the world.
It is a judgement-free zone, information supplied is on a confidential basis, the researchers do not track or store IP addresses, browser types, or other identifying information.
If you wish to participate in the Global Drug Survey 2015, click here to get started.
What happens to the information you provide?
The data gathered by the survey is released as trend and data reports (completely anonymised) and these are used by public health providers, policymakers, NGOs and others working towards best practice and understanding of drugs in society and for 'safer drugs' initiative.
Research carried out using the data in Global Drug Surveys has been used as the basis for peer-reviewed papers in academic journals such as the British Medical Journal, the International Journal of Clinical Practice, Addiction, The Lancet.
As one of the media partners this year, TheJournal.ie will be the first online outlet in Ireland to bring you the results and trends from the survey next year.
What kind of people take this survey?
Adam Winstock, consultant psychiatrist and addiction medicine specialist, founded the Global Drug Survey. He says that last year, 80,000 people shared their experience of drugs through the survey. He adds:
GDS (Global Drugs Survey) treats people as adults. Taking drugs is risky. It's like driving a car – there are things you can do to stay safe. Like driving, some people should never drive, and some conditions, especially youth, emotional or physical illness and inexperience, can make it a riskier activity. But people don't intentionally crash their cars and most do what they can to avoid dangers (like wear seatbelts).While governments set out driving licence requirements and laws, drug-taking relies on its own code of conduct. And often the people who are trusted most by people who use drugs are… other people who use drugs. So that's kind of what GDS does – we ask people who use drugs loads of questions and then share what we find helping promote safer drug use regardless of their legal, prescribed or illegal status.
I don't take illegal drugs – why would I take this survey?
This year, the survey also asks about alcohol intake and use; and also about prescription drugs. There are not many people in Ireland who would not have some experience with either.
If you take the survey and think it asked some useful questions, feel free to spread the link www.globaldrugsurvey.com/GDS2015/ with the hashtag #GDS2015.