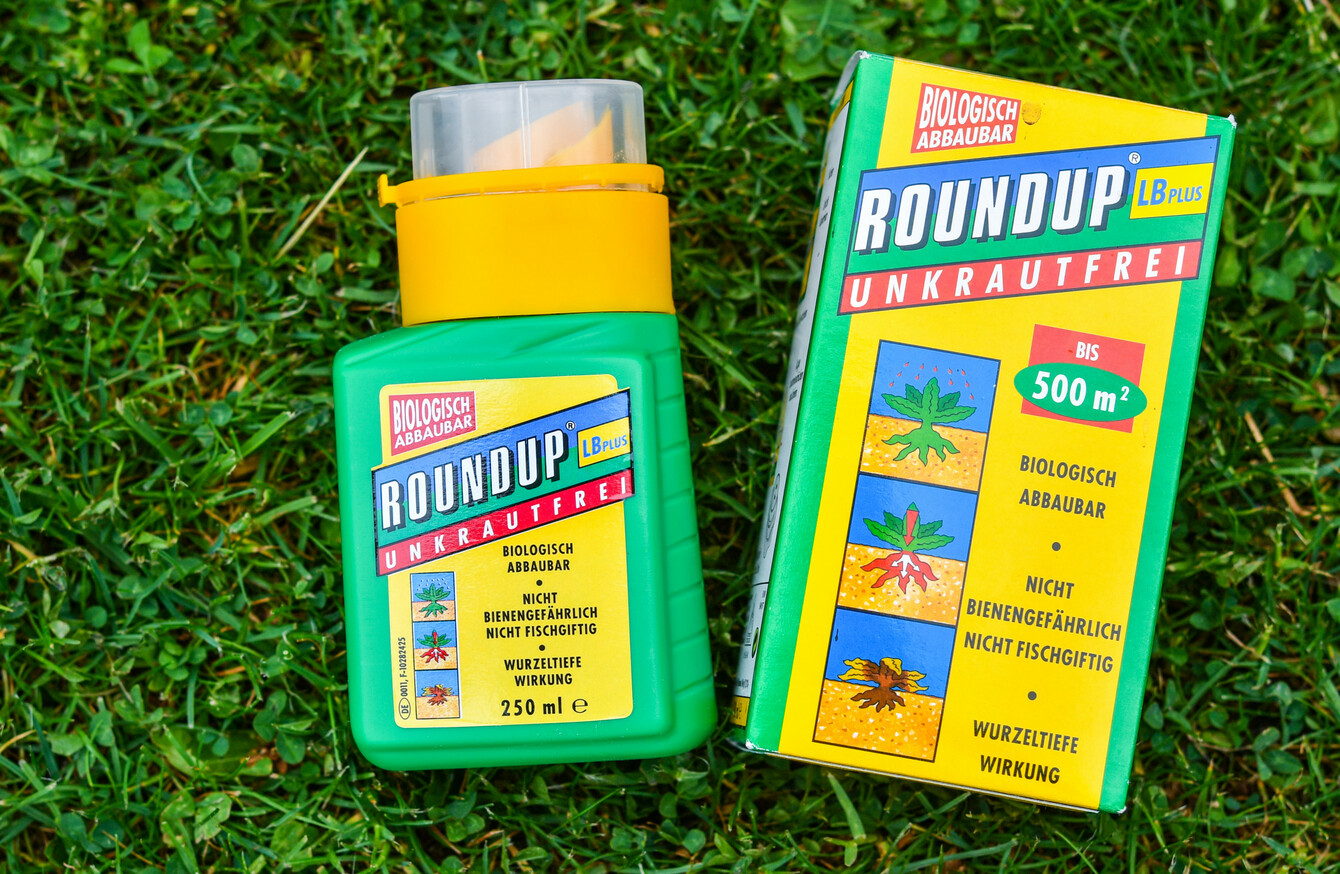 Image: DPA/PA Images
Image: DPA/PA Images
EU STATES HAVE renewed the licence for the controversial weedkiller glyphosate for five years, in a surprise decision to break a long stalemate over a substance that critics say causes cancer.
Heavyweight Germany dropped its opposition to the pesticide, introduced in 1974 by US agro-giant Monsanto as Roundup, after overcoming doubts about its use, EU officials said.
The weedkiller deadlock in the EU has dragged on since June 2016, when its previous 15-year licence expired, and an 18-month extension was granted.
Eighteen of the 28 members states voted in favour of the European Commission's proposal for a five-year renewal, with nine including France voting against, and one abstaining.
"Today's vote shows that when we all want to, we are able to share and accept our collective responsibility in decision-making," EU Health Commissioner Vytenis Andriukaitis said in a statement.
Two weeks ago the European Commission, the EU executive, fell short of the majority needed to renew the licence when it expires on December 15, as only half of the 28 member states voted for its proposal.
Germany abstained from the last vote, but Berlin changed its mind after receiving assurances on animal welfare and private use of the weedkiller, a source close to the matter said.

'Reality check'
Irish farmers argue that the weedkiller is the only thing that makes the growing of winter cereals viable and has been used since 1973 without incident.
Activists point to a 2015 study by the World Health Organisation's (WHO) International Agency for Research on Cancer that concluded it was "probably carcinogenic".
But the European Food Safety Authority and the European Chemicals Agency both say glyphosate is unlikely to cause cancer in humans, in line with a 2016 review carried out by WHO experts and the UN Food and Agriculture Organisation.
Manufacturer Monsanto has always insisted glyphosate meets the standards required to renew its European licence.
IFA President Joe Healy said today was an important outcome for farmers and for science. Healy said it "stands up to those who wanted to ignore scientific advice".
"The European Food Safety Agency has endorsed the use of glyphosate and has consistently said it is safe. Today's vote backs up that position.
Glyphosate is an integral part of the modern farming practice in both tillage and grassland production. It is a key arable crop management tool that allows farmers to produce an abundance of safe, affordable, quality food. Its judicious use allows us to adopt minimum tillage practices, thus preventing soil erosion and reducing greenhouse gas emissions from the sector.
However, Dr Cara Augustenborg of Friends of the Earth says that if the product is safe, its manufacturer should show that it is.
She told TheJournal.ie that the concerns raised over the product mean that it should be pulled from shelves.
She pointed to studies which show its prevalence in bread and other foods and said that if there is a question over its safety, the product should not be used in the foodchain. She also points out that its use has been linked to a major decline in bee populations.
With AFP reporting.