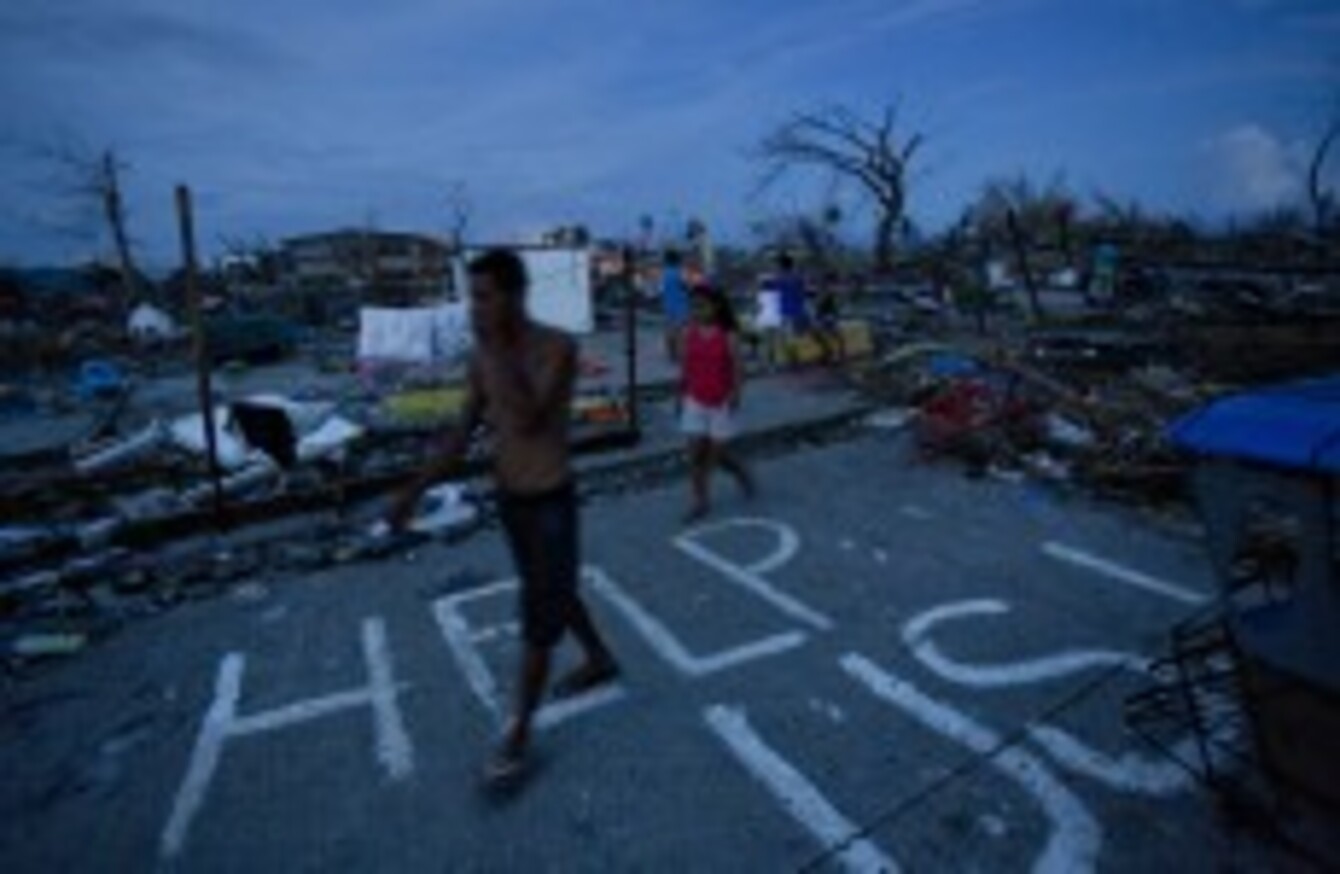 Typhoon Haiyan survivors walk through the ruins of their neighborhood in Tacloban
Image: David Guttenfelder/AP/Press Association Images
Typhoon Haiyan survivors walk through the ruins of their neighborhood in Tacloban
Image: David Guttenfelder/AP/Press Association Images
IRISH CHARITY GOAL says the Government's response to the disaster in the Philippines has not been "proportionate to the scale of the disaster".
The NGO is calling on Foreign Affairs Minister Eamon Gilmore to announce an increase to the €1 million already committed.
According to CEO Barry Andrews: "Although the full extent of the damage is still unfolding, it is clear at this stage that there is an enormous amount of destruction spread across a very wide area.
"People are in desperate need of water, food and shelter and the time is right for a strong message of solidarity.
Andrews, who is a former government minister, said Ireland should maintain its "reputation for generosity in similar circumstances," particularly in the context of the large Filipino community living and working in Ireland.
He told TheJournal.ie that it was likely the case that the initial amount of €1 million was based on guesswork, but that another announcement now would be "timely" given the extent of the unfolding tragedy.
The UN estimates more than 11.3 million people have been affected, with 673,000 made homeless, since Haiyan smashed into the nation's central islands on Friday. Some 10,000 people may have died in the city of Tacloban alone.
Ireland is also providing tents, blankets and other emergency supplies to the Philippines as part of a coordinated international relief effort. The first airlift of supplies, valued at around €510,000, is currently en route from Dubai and is due to land at 6pm Irish time.
Speaking yesterday, Tánaiste and Foreign Affairs Minister Eamon Gilmore said the country would play its play its "full part" the response to the disaster.
Taoiseach Enda Kenny said that Ireland had a well-regarded record in responding to international tragedies, and would contribute "how it can" but that the country didn't have "endless resources" that it could make available.