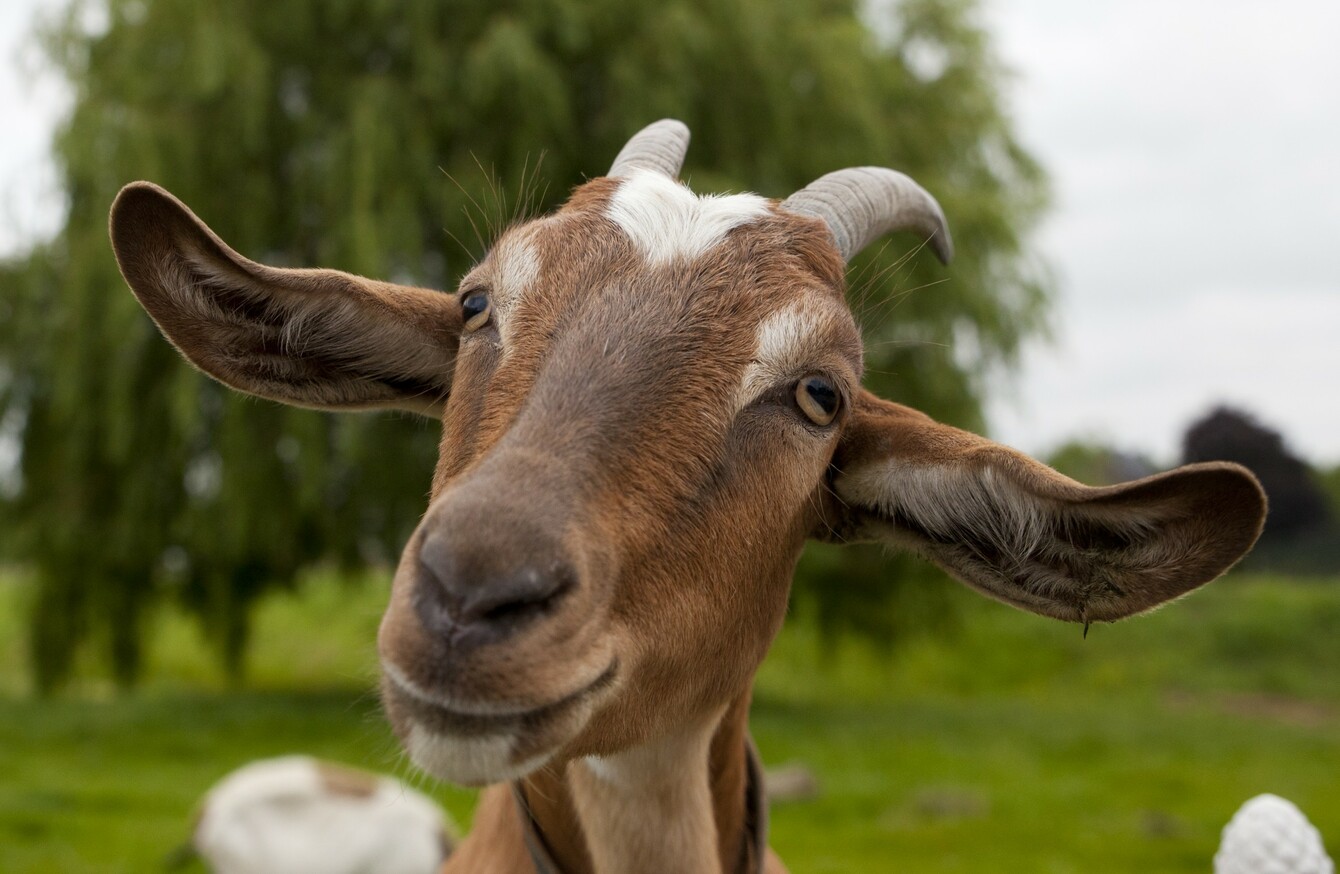 A PLANNED CULL of a herd of goats by Coillte has been met with stern opposition by protesters who have begged that the animals not be "sacrificed".
A letter was sent out by forestry group Coillte to residents of a community near Cong in Galway.
It read that the group was attempting to replant the local Drumsnauv wood area and said locals should prepare for these works.
Coillte said it "planned to remove the wild goat population from the site" as they would "be detrimental to the establishment of the newly-planted trees".
A protester said a number of residents in the area and elsewhere are "extremely concerned about the possibility that the lives of these animals may be sacrificed this coming Saturday".
Coillte has since put back the cull and are now planning to meet those locals who fear the goats will be slaughtered.
The main issue is where the goats can be stored. As wild animals, they can not be domesticated. The animals would need to be moved elsewhere.
Under current legislation, wild goats can be treated like vermin and a permit is not required to kill them, unlike deer where procedure must be followed.
A spokesperson for the body said: "Coillte proposed  a seasonal cull of the majority of the herd in Drumsnauv and this was communicated to the local community and the gardaí in the region. Coillte is continuing to engage with the community, affected landowners and local groups on  this  proposal and other proposals for the management of the herd."
The spokesperson added that the "presence of feral goats exert a detrimental influence on a locality, particularly on agriculture, forestry and conservation habitats".
Coillte stressed they had initially placed fences to stave off any potential disruption by goats but these efforts had proven unsuccessful.