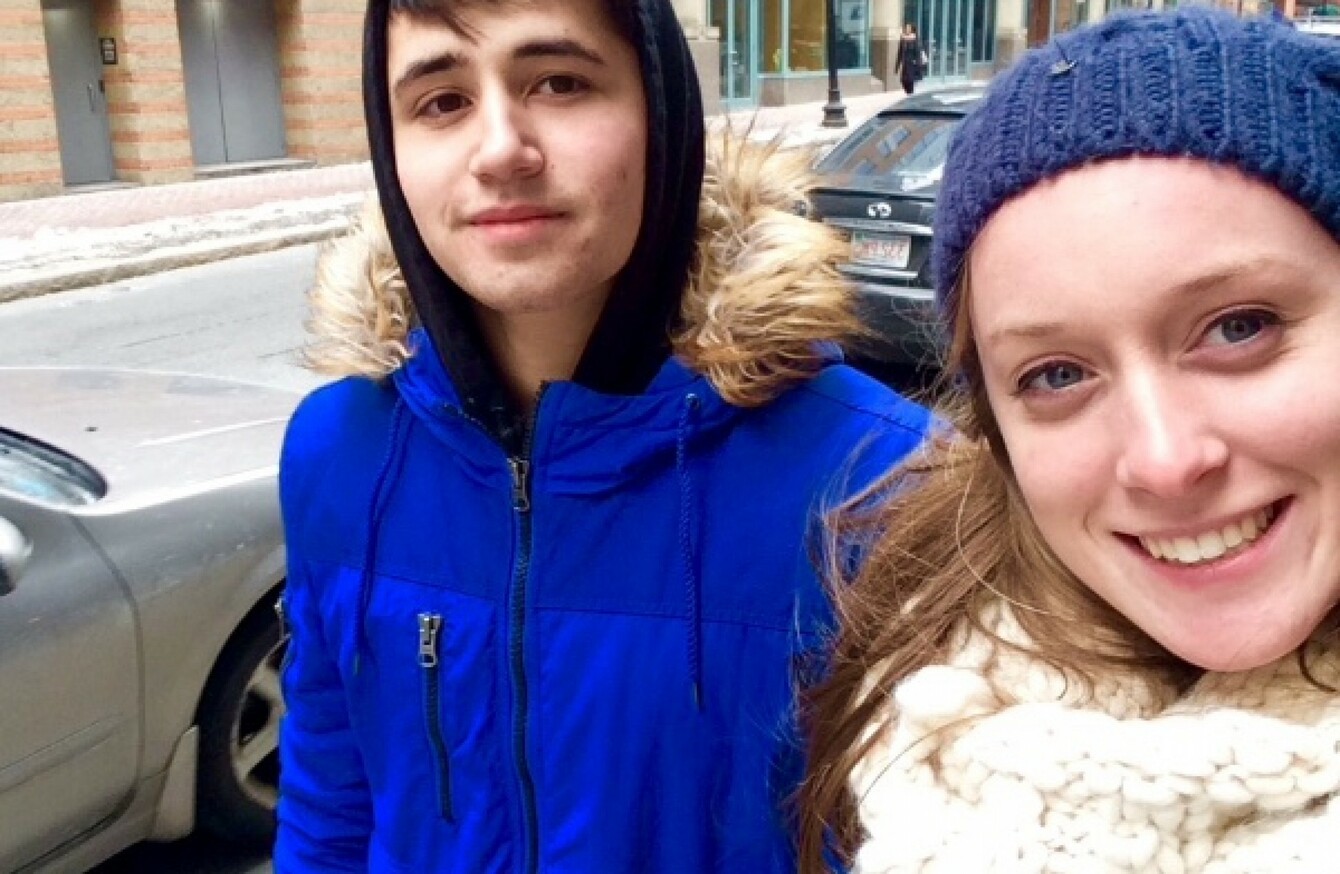 Image: GoFundMe
Image: GoFundMe
TWO YOUNG LOVERS who set up a GoFundME page to re-unite them across the Atlantic have raised enough funds to reach their target goal.
Shane Leahy (17) from Kerry and Madeline Walsh (18) from Massachusetts met last summer while Madeline was visiting relatives in Kerry.
After spending four days together in Dingle, the pair were separated when Madeline had to return to Massachusetts.
"It was very sad because we thought that we were never going to see each other again," Madeline Radio Kerry's Talkabout with Deirdre Walsh yesterday.
However, they stayed in touch and Shane flew over to visit her and stay with her family last month.
With college life looming ahead for the two, Shane and Madeline weren't sure if they could afford meet again this summer.
That's when the idea struck them to start the GoFundMe page, to raise $1000 dollars to get Shane over to America for the summer.
And now wouldn't ya know it – the two have surpassed their target in just four days.
The GoFundMe page currently sits at $1,080 – securing Shane's trip the States and ensuring the continuation of this inter-continental romance.
Donors from far and wide gave money to the couple and pledged their support.
"I'm 61 and in love with a new lady in my life! I know how you guys feel! Good luck!!" wrote Niall Sheridan, who donated a whopping $5.
Looks like this campaign brought out the inner-romantic in people. Don't you just love happy endings?