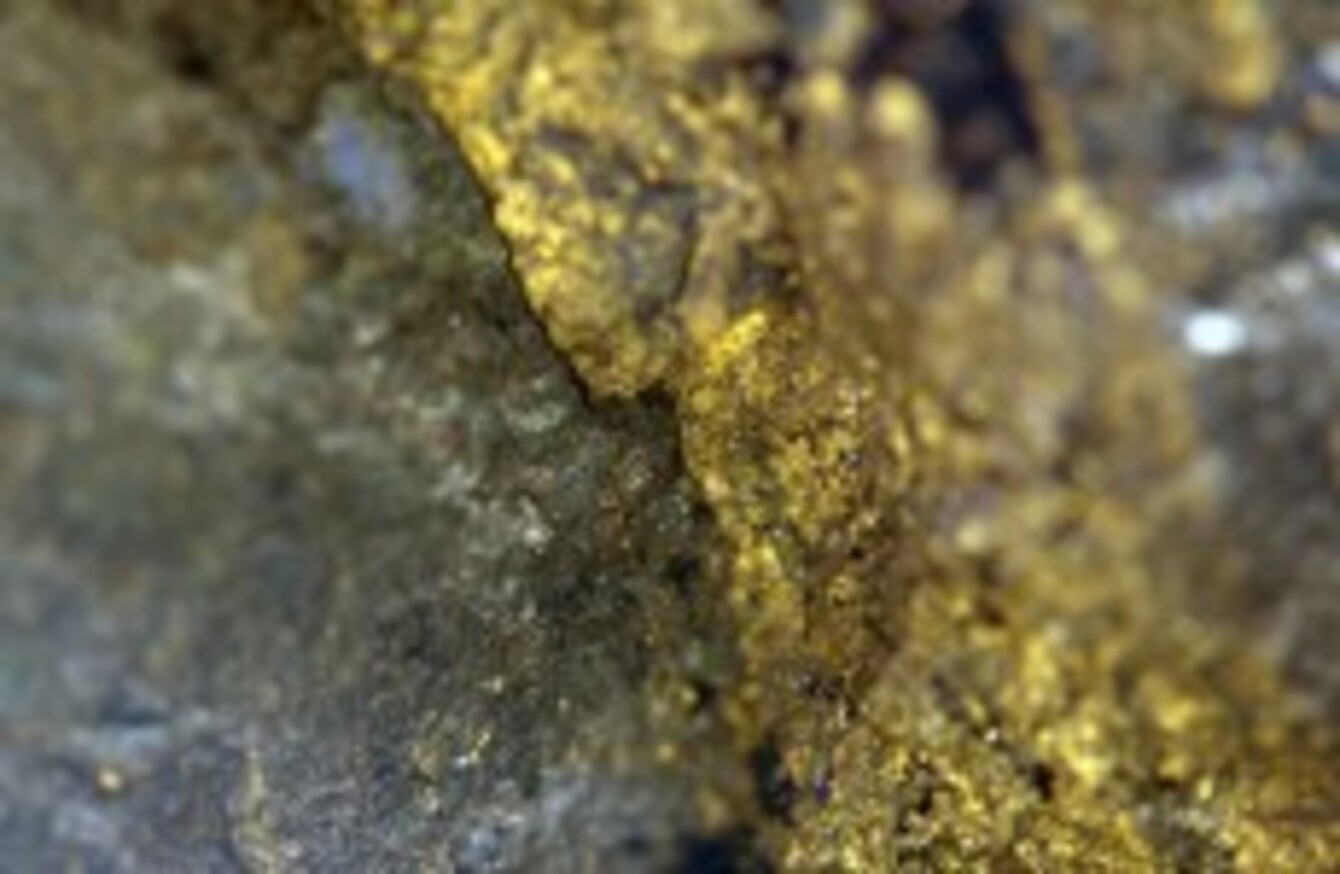 Image: Shutterstock/assistant
Image: Shutterstock/assistant
GOLD AND ZINC exploration firm Connemara Mining has been granted five new prospecting licences over thousands of acres on the Inishowen peninsula in Co Donegal.
In a statement to the London stock exchange, the Dublin-based Connemara said its geologists considered the 187 sq km area a prospect for "high-grade gold mineralisation" with the potential for other base metal deposits.
A previous mining licence holder for the region found gold in some rock samples, but no major outcrop of the precious metal.
However in 2013 the Tellus Border survey revealed signs of elevated gold in the region as well as several other sites in the border counties.
The licence area contains the former Glentogher lead and silver mine, which was first worked in the late 18th century.
Rival prospector Conroy Gold has announced plans for Ireland's first commercial gold mine at Clontibret in Co Monaghan, part of what it said was a 50km-long gold seam from Co Armagh to Co Cavan.
Digging to start soon
Connemara said its own prospecting programme would start "in the coming days" with results expected in July.
Chairman John Teeling, who sold the Cooley Distillery to a US company for $95 million in 2012, said the move "furthers the aggressive stance we are taking in discovering Ireland's next gold deposit".
The company has been granted another 29 prospecting licences for potential zinc and gold deposits across the country, including a separate block of 10 licences in the Stranorlar region of Donegal, but it is yet to develop a commercially-viable project.
In 2013 it recorded a loss of €348,000 after banking income of just €498, while in the first six months of last year it lost another €140,000.
First published 2.08pm