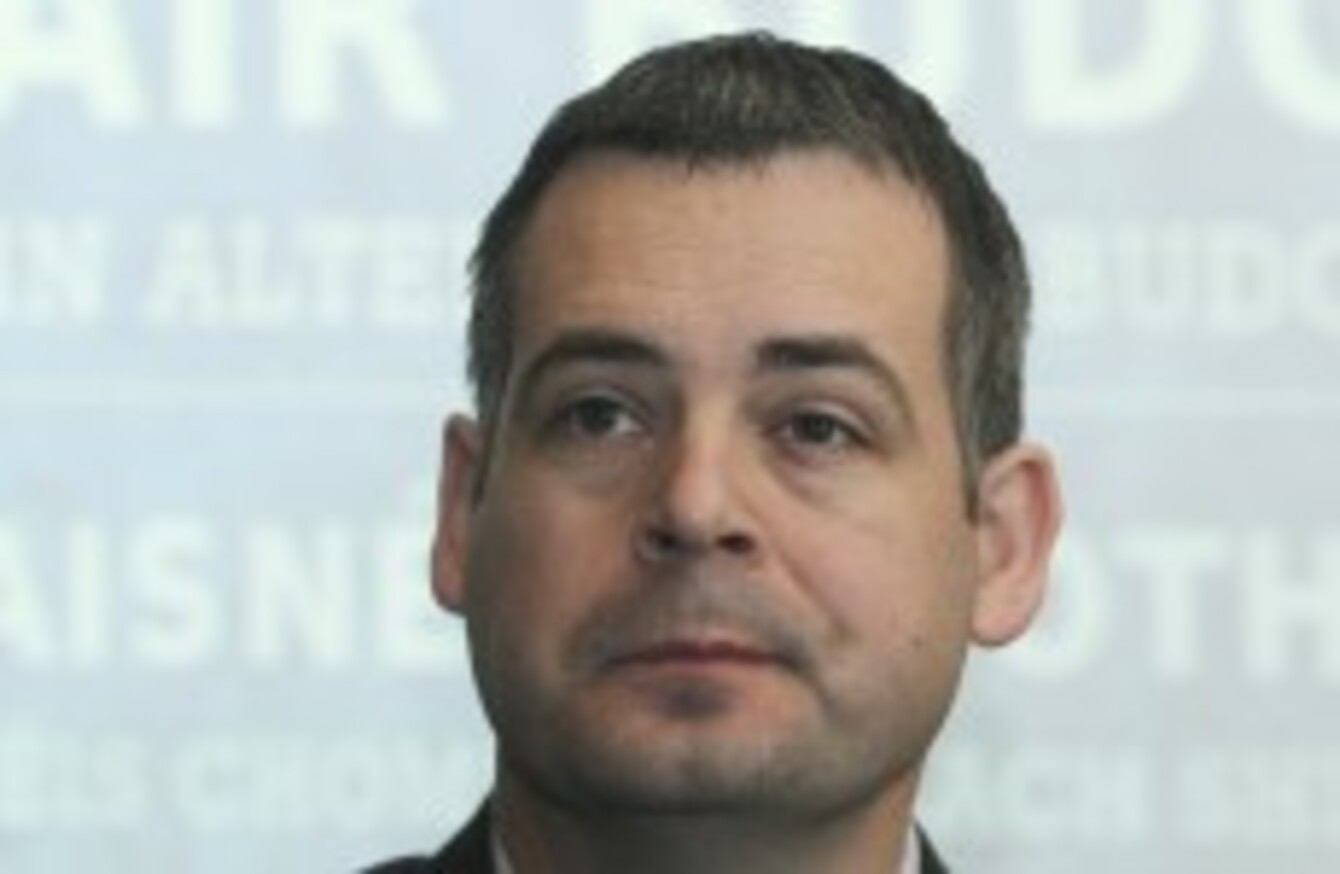 Pearse Doherty
Image: Sam Boal/Photocall Ireland
Pearse Doherty
Image: Sam Boal/Photocall Ireland
PEARSE DOHERTY SAYS he takes an economist's advice that Sinn Féin's rise represents a threat to Ireland's economic growth "with a pinch of salt".
The party's finance spokesperson was responding to a note from Kevin Daly, a London-based economist with Goldman Sachs, who said that the biggest risk to Ireland's economic growth is political developments.
Daly cited the rise of Sinn Féin, saying its rejection of austerity was similar to the stance adopted by Syriza in Greece and Podemos in Spain.
Sinn Féin has consistently argued for the introduction of a third rate of income tax and also favours a wealth tax on incomes over €1 million.
But its policies have been dismissed by the government parties as "fantasy" with some even arguing that Sinn Féin would introduce an effective tax rate of 73 per cent if in government.
Daly said that the likely make-up of the next government remained "highly uncertain" and suggested that only a coalition of 'mainstream' parties like Fine Gael and Fianna Fáil "could form a stable government".
Responding today, Doherty told Pat Kenny on Newstalk that the advice was "coming from a financial institution that was part and parcel of the global financial crisis".
"You have to take this with a pinch of salt," he said.
He added that he was "not surprised" that the investment bank had taken a stance against Sinn Féin "without any knowledge of what the party stands for". 
"What they don't like is a party standing up against austerity," the Donegal-based TD claimed.