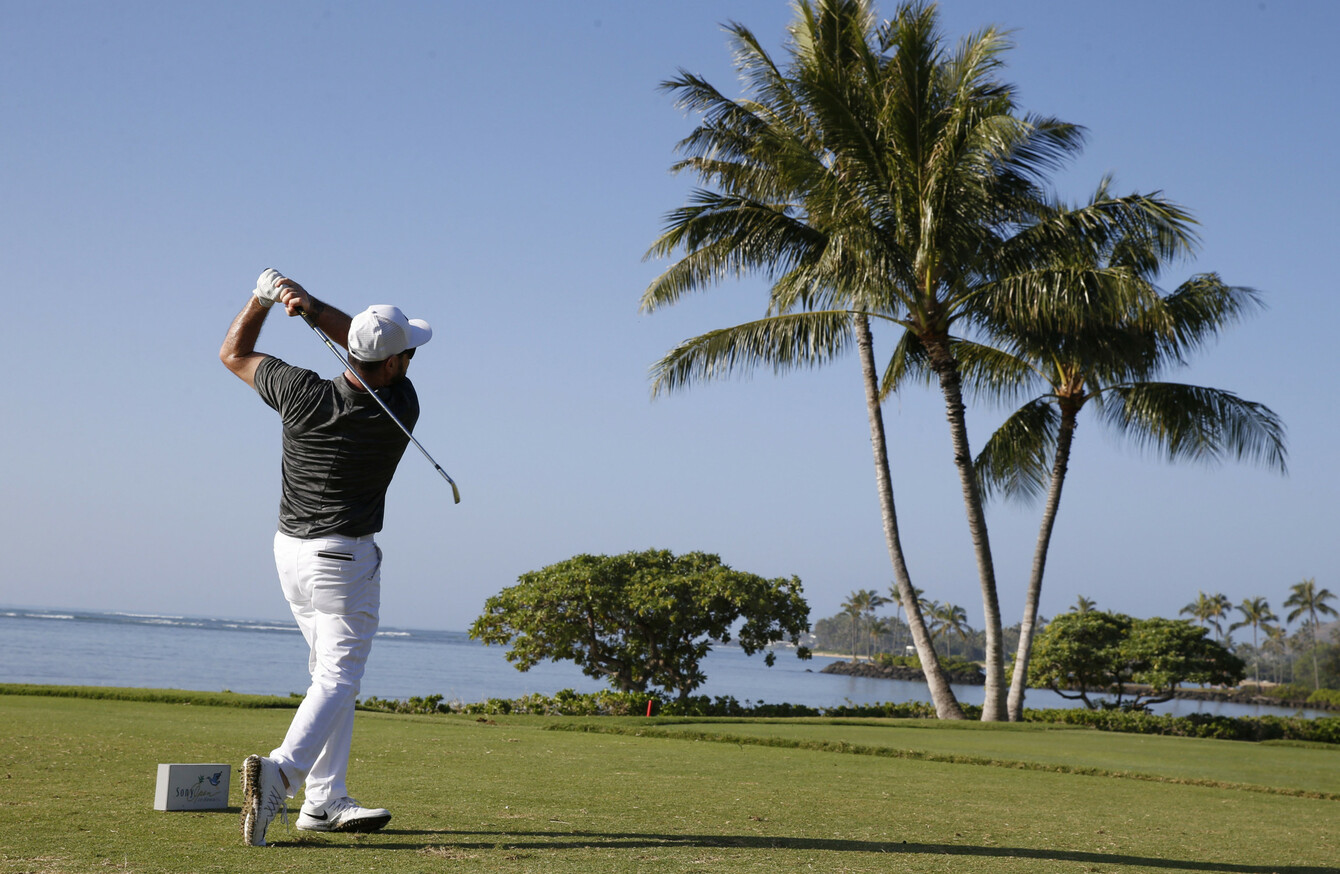 Rory Sabbatini
Image: SIPA USA/PA Images
Rory Sabbatini
Image: SIPA USA/PA Images
GOLFERS ARE BEING warned to wear a high SPF suncream to protect against skin cancer.
A study published in this month's Irish Medical Journal surveyed 163 Irish golfers about their habits on the golf course.
The study, led by Dr Siobhan McCarthy of the South Infirmary in Cork, found that while 85% of golfers wear suncream, 52% wear below 30 SPF.
This, the authors say, may be down to the desire to get a tan.
"The desire for a tan remains a barrier to optimal sunscreen use. We also observed, when distributing the questionnaires, that SPF was not available for sale at any of the pro shops surveyed. The promotion and availability of UV protection products in pro shops would potentially facilitate UV protection in this population."
More than half of all respondents (58%) admitted to trying to get tanned at home or on holidays.
A number of high-profile golfers including Adam Scott, Rory Sabbatini, Brian Davis and Aron Price have all had some form of skin cancer, which can be caused by excess exposure to UV rays.
Sabbatini has said that to many golfers, sun protection is "an afterthought".
The study's authors say that they were pleased that golfers had knowledge of the risk factors associated with skin cancer, but alarmed that only 60% would consult doctors about new moles.
They suggest golfers be targeted with information on the dangers of sun exposure.
"This preliminary survey suggests that golfers may benefit from targeted education emphasising the importance of higher SPF use. Other interventions that may benefit this population would include availability of sunscreens and educational literature in pro shops at golf courses."